HOW TO DRAW AND PAINT FERRY BOATS
Growing up on Prince Edward Island offered me the opportunity to travel to the mainland by ferry boat. We loved discovering which ferry we would ride on and we knew each one down to the smallest details. This was usually the best part of our trip.
I created this 5 minute video to detail a few features of my favorite ferryboat, The Abegweit.
My first grade students had fun looking at a few James Rizzi prints, especially his ocean-themed painting. His animated style of drawing is perfect for kids. We used his ferry boat illustration as our inspiration for this watercolor painting project.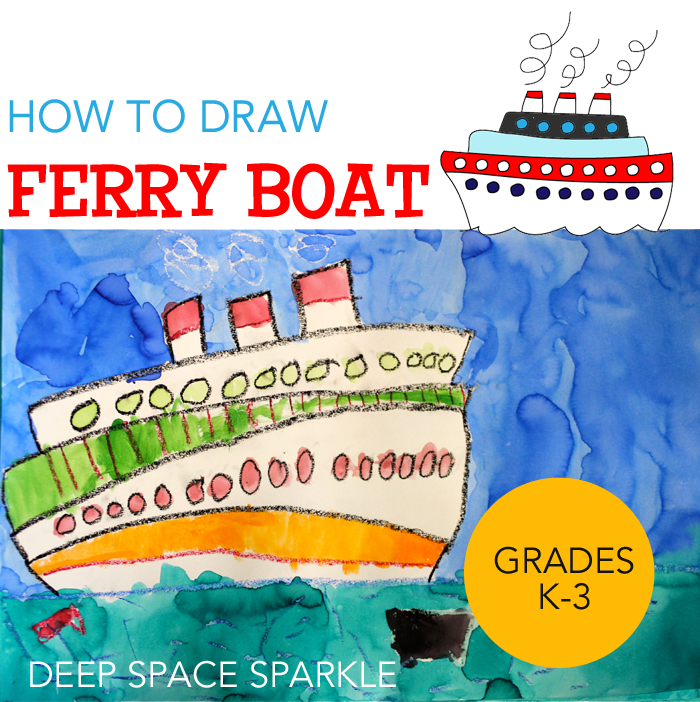 To start, the kids looked a James Rizzi styled boats then got busy drawing. You can do a directed line drawing for the boat but I preferred to show the kids the various shapes involved and let them draw at their own pace.
My first graders used oil pastels, liquid watercolor and pan watercolors on watercolor paper but you can easily use regular drawing paper, markers and even color pencils or crayons to color. The important part of this lesson is the drawing and learning how shapes combine to form recognizable objects.
My advice is to try drawing a ferry boat using your preference for materials and see what happens. In the full version of this lesson, I give my suggestion for materials in order to scale the projects up or down for various grade levels.
Using liquid watercolors, the kids painted the background first then used pan watercolors to paint ferry boats and for the details.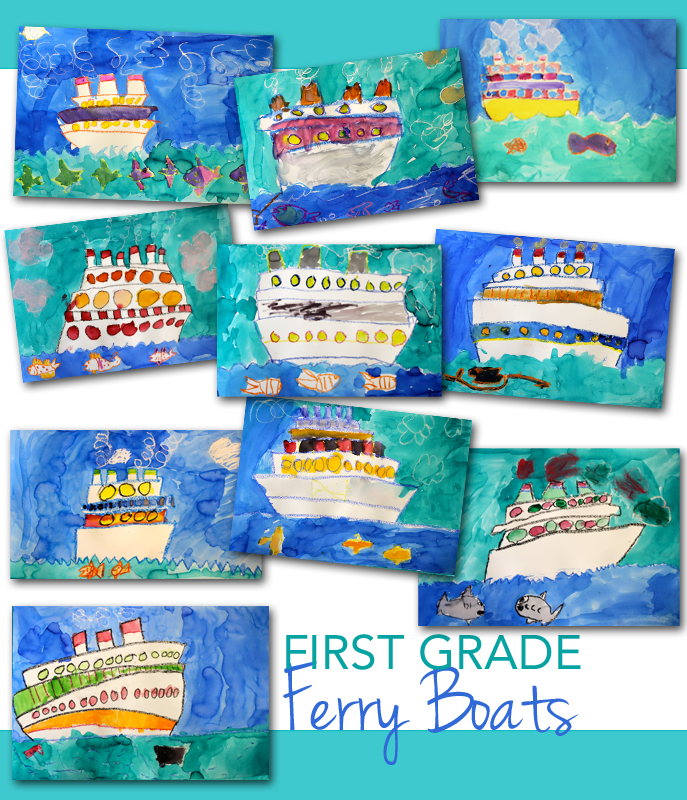 For another James Rizzi inspired art lessons, click HERE.
ARE YOU A SPARKLER? This lessons and 0ver 300 art lessons are available inside the Members Club. Access to videos, resources & trainings for one low monthly fee.
CLICK THE IMAGE TO SIGN UP FOR NOTIFICATION OF OUR NEXT ENROLLMENT