Keith Haring is known for his bold, graphic style of art. He was born in a small town in Pennsylvania in 1958. He loved Dr. Seuss and Walt Disney and learned basic cartooning from both current culture and his father.
Haring devoted much of his time producing art to promote cultural messages. He is considered one of the most important artists of our generation.
His artwork is very relatable to children. Haring's fun, active art is relatable and replicable. This lesson uses some of his most iconic works of art as inspiration. If you have colored paper and a black marker, you are on your way to creating some funky, active art!
Here's what you'll need:
12″ x 14″ colored or white paper (12″ x 18″ is fine but you can cut it down depending on how big you want the final piece of art)
8″ x 10″ colored paper for figures
Black marker
Scissors and glue
Optional: cake tempera paint.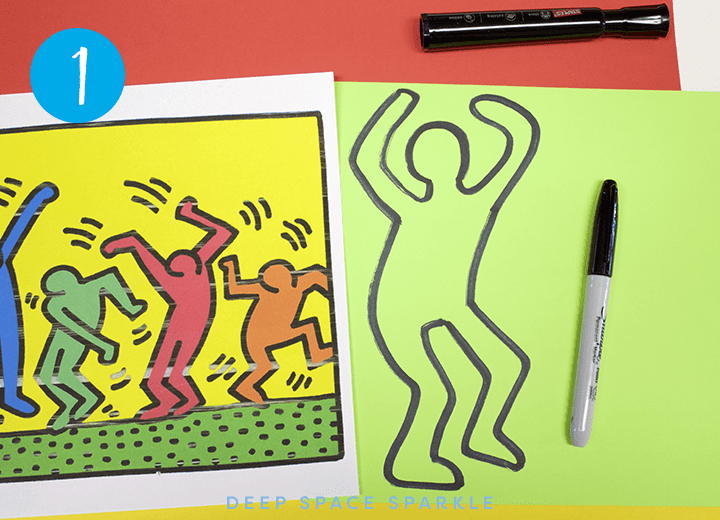 Use the drawing handout to draw 3-5 figures on colored paper. If you are unsure how your students will react to drawing without a pencil, hand out a piece of scrap paper to practice first.
Children can draw all of their figures using the same colored paper OR vary the colors to create multiple colored figures. You can focus on WARM or COOL colors or even COMPLEMENTARY colors for the background.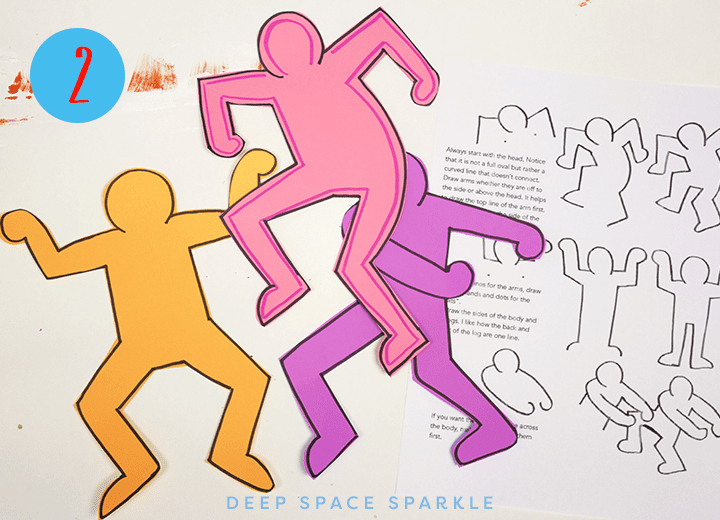 Cut out the figures and either keep the black outline visible or turn over the figures if you don't want the outline visible.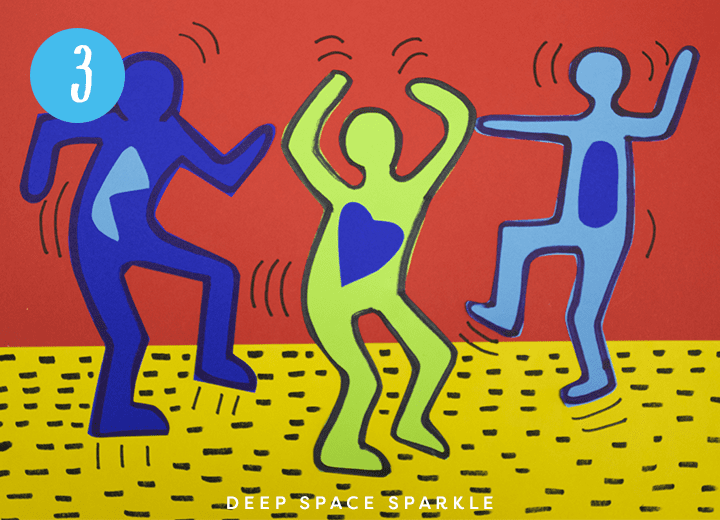 Create a background for the figures. In this photo, I used a red 12″ x 14″ paper and covered the bottom with a 3″ x 14″ paper. Place the figures over the background. Glue down and then use a black marker to add MOVEMENT LINES. This simple step adds RHYTHM to the art.
Here is another Keith Haring lesson from Deep Space Sparkle.
ABOUT THE BOOK
I was overjoyed to see this book on the shelves of my local bookstore. Not only is it about Keith Haring but it is illustrated by one of my favorite illustrators: Robert Neubecker. The illustrations capture Haring's energy and style. Perfect pair, I think.
Keith Haring: The Boy Who Just Kept Drawing
Amazon affiliate link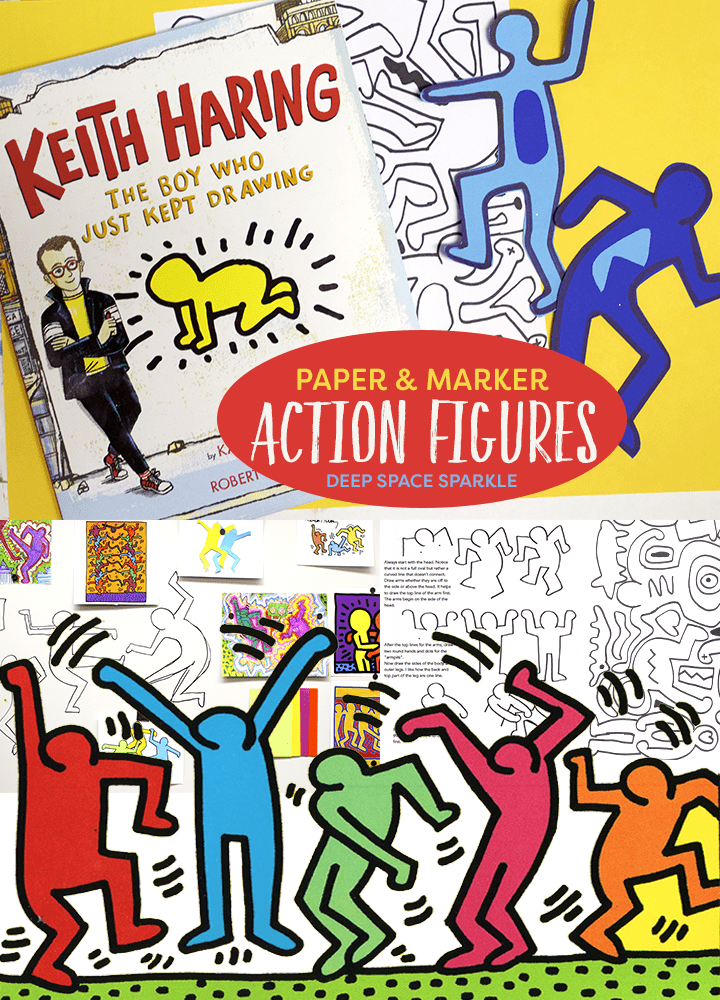 ---
DOWNLOAD THE KEITH HARING DRAWING GUIDE
To access the drawing guide, click on the yellow button and we will email you the PDF.