Llamas have gotten a lot of attention lately. I'm pretty sure its because they are just so cute! My interest is closer to home. Quite literally. Our new neighbor owns 5 alpacas. Sometimes they walk down my driveway and give me a bit of a shock. But they are quite sweet and never venture too far away from home.
DOWNLOAD THE LLAMA PROJECT GUIDE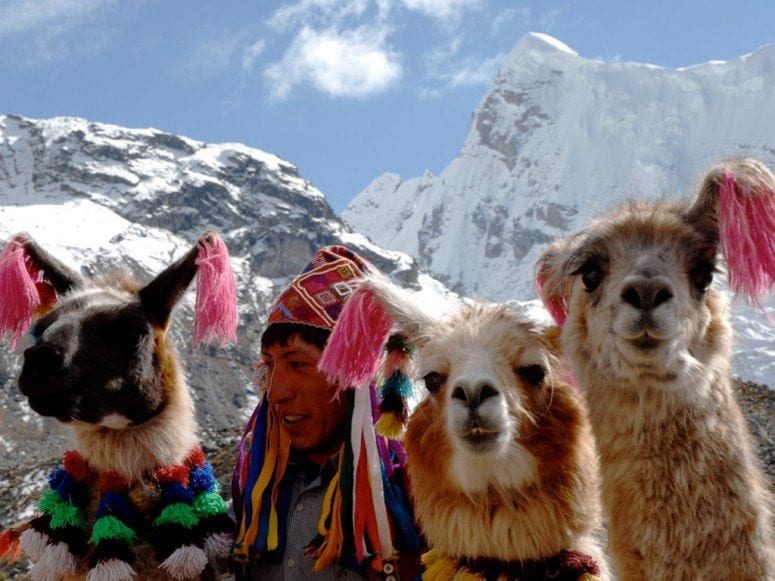 Llamas look pretty similar to their Alpaca cousins. The biggest difference is their hair. Alpacas are raised for their hair whereas the llamas hair isn't as fine or fluffy.
They are raised mostly as pack animals. Which will come in helpful as they will be carrying my duffle bag on my 5-day trek to Machu Picchu in Peru this week. How awesome is that?
So in honor of my trip to Peru PLUS the release of our Draw, Paint, Make Workshop which features a fabulous Llama in Pajama lesson….lets create some llama art!
What you'll need:
12″ x 18″ white drawing paper
Pencil
Black waterproof marker (I like Sharpie Brand)
Cake tempera paints (I used Faber-Castell Connector paints)
Colored markers
Here's what to do: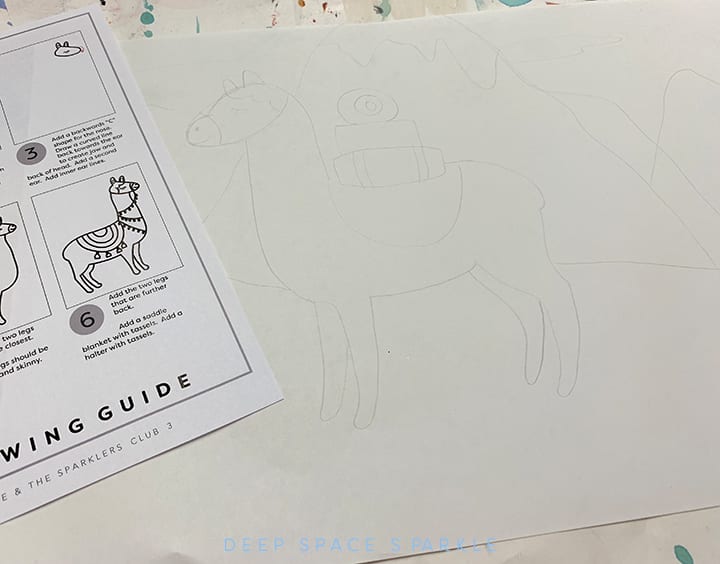 Using a pencil on white drawing paper, follow the steps to draw a llama. Use the guide as a reference or look at pictures that you have found in books or in a google internet search.
When I was drawing the llama, I kept making the legs longer than they should be. Llama legs are quite short! And they have a big body. So if you are finding your llama is looking a bit funny, check the length of the legs.
Don't try to draw all the details now. You'll get a chance to later.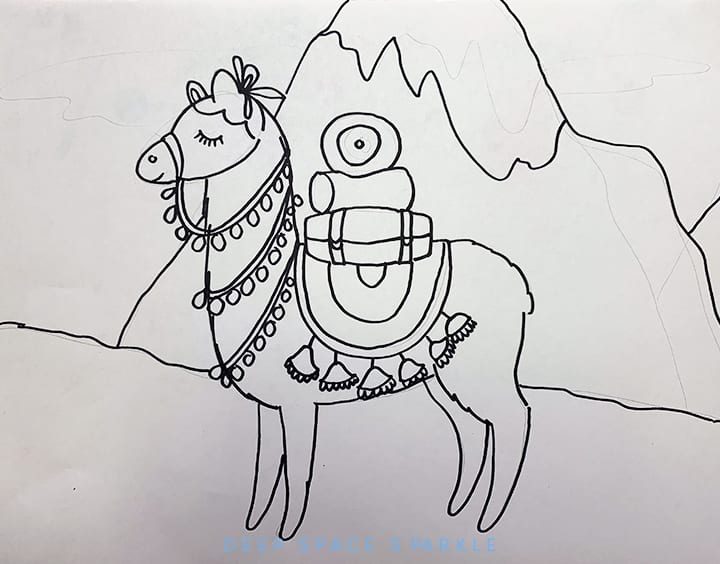 Now is the time to add details. Once your pencil drawing looks like a llama, grab a black marker and add the fun details that make this animal unique. Draw a blanket, packs, pillows, necklaces, bows for their ears, pom-poms, etc. Have fun. The llama will like it.
Once the llama is fully detailed, add a sloping hill, mountains and low clouds. The mountains in Peru are as high as 15K feet. That's high! I know because I have to hike it.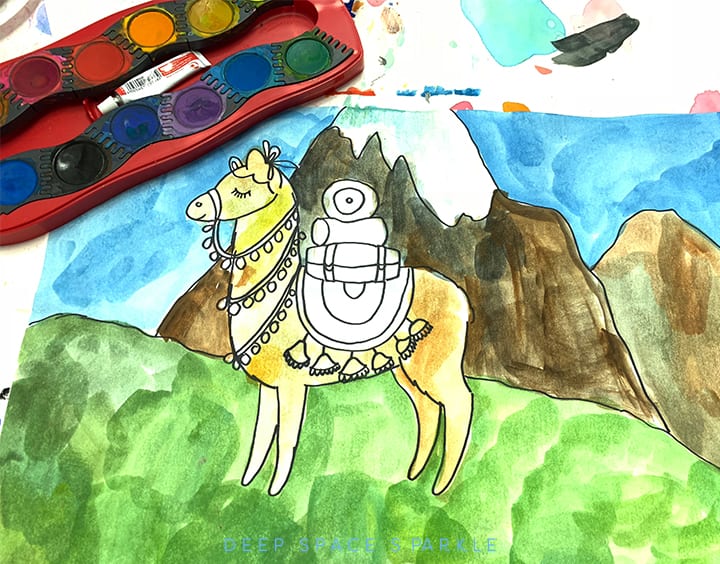 I love using cake tempera cakes on regular paper. It's the quickest way to add lots of color without covering all the detailed pencil and marker lines. You don't have to use tempera cakes though. You can color using crayons, colored pencils or even watercolor paint.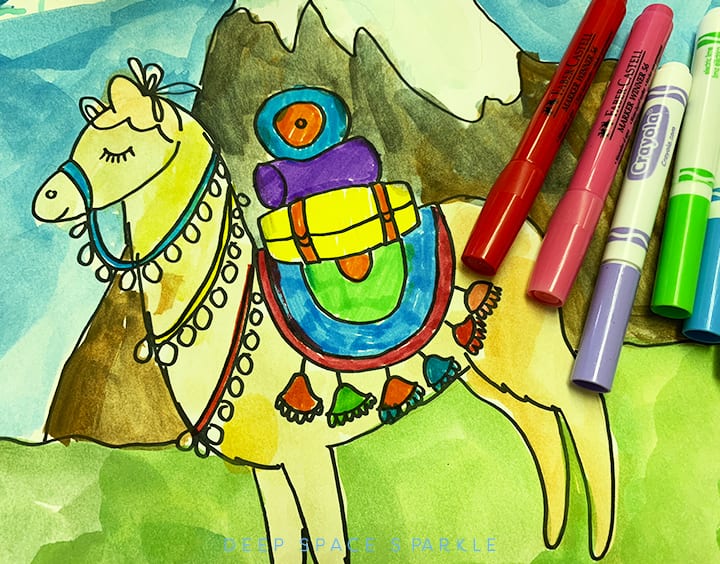 Allow the paint to dry a bit before using markers (or colored pencils) to color in all the decorative details.
---
DOWNLOAD THE LLAMA PROJECT GUIDE
---