My students focus on a weaving project in second grade and by the time the unit rolls around, it's usually very close to Valentine's Day.
We were studying Picasso and so it made sense to talk about his Rose and Blue period. Placing both blue paint hues and red paint hues on the tables, my students create one piece of painted paper each.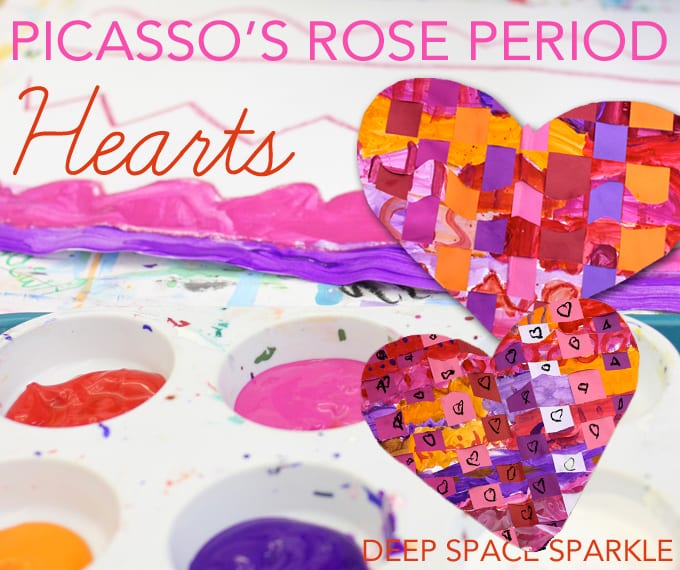 You might be surprised to note that the majority of the class gravitated towards the pink and red tables. Not sure why I love watching this happen.
Once each student created one piece of painted paper, we cleaned up and I allowed the students to work on unfinished work with the remaining class time.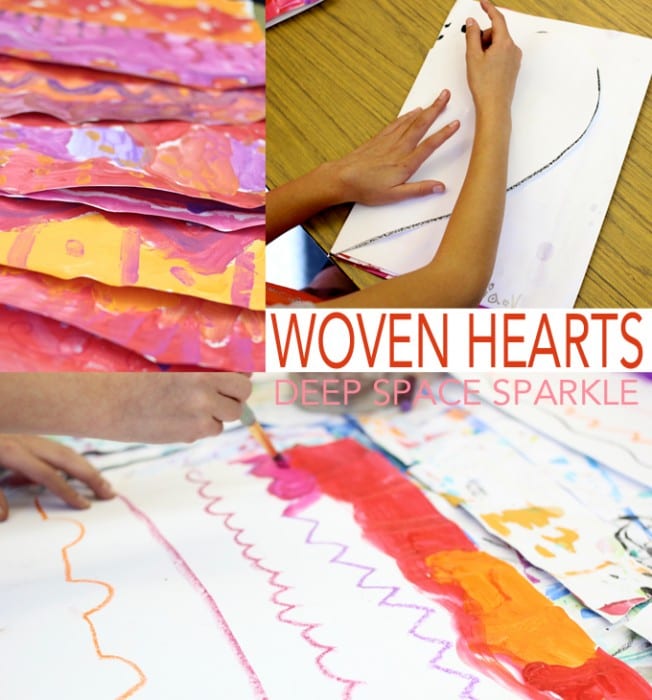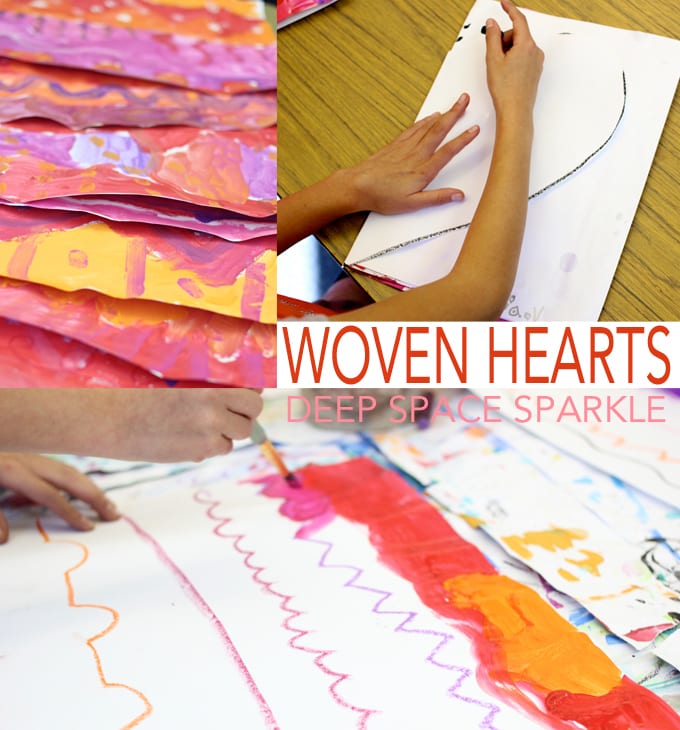 For the next session, we created a standard woven placemat by folding the painted paper in half and cutting strips to almost the edge. We used strips of colored paper to weave through the slits. Click here to see how to make a woven placemat.
When the placemat is complete, glue to a piece of paper so that placemat has stability. I used white paper.
For the kids who finished early, they used a few oil pastels to create some pretty designs on their placemats.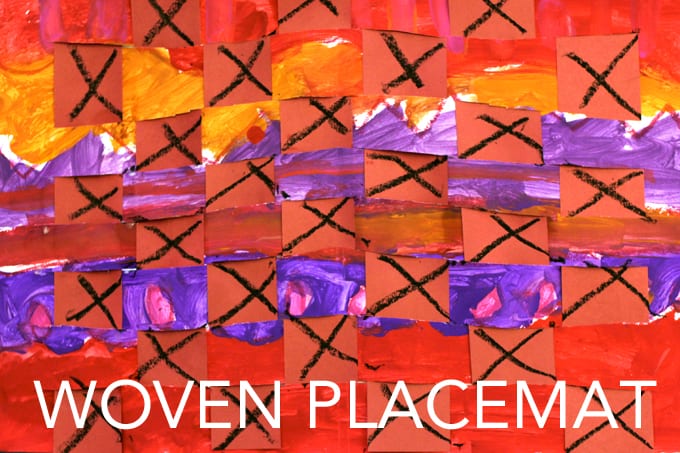 I'm going to be honest here. I assumed this would be the end of the project. I thought the pretty pink and blue placemats were wonderful, but then a funny thing happened. While I was helping one child with her weaving, a table of kids began cutting their placemats into hearts. I noticed this and suggested that they fold their paper first to achieve a symmetrical heart. They got busy creating the most wonderful hearts.
How fun is that!
Here are the pink editions of the woven placemats…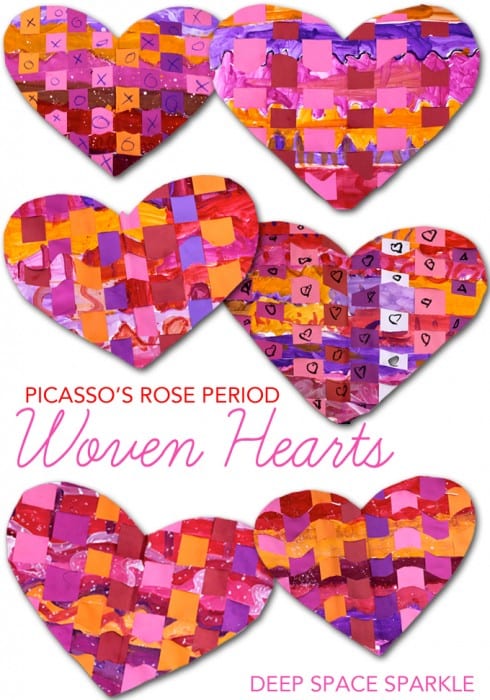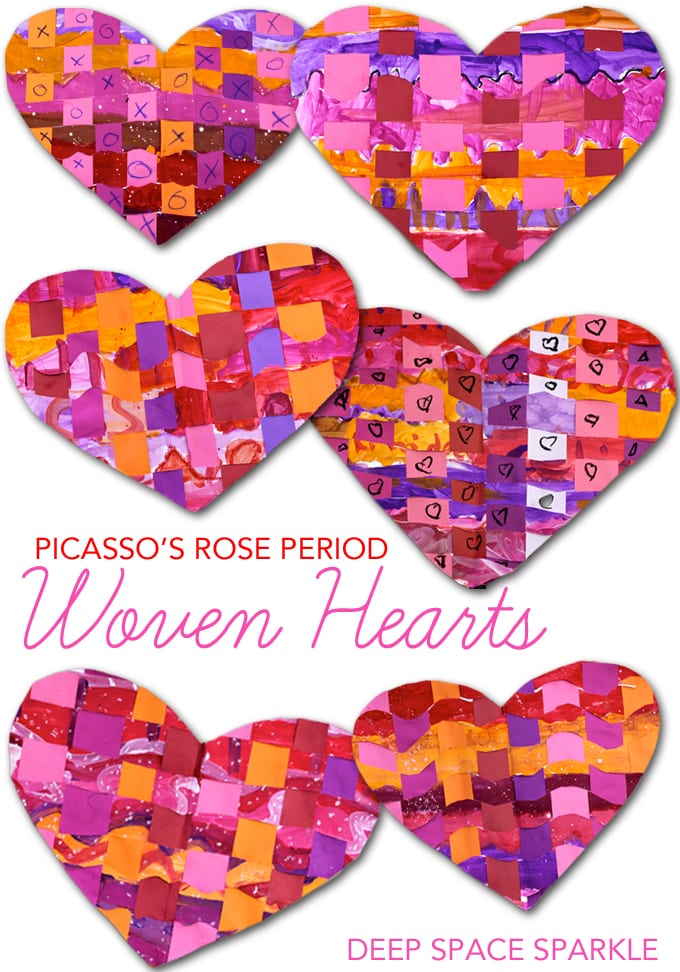 Want more Valentine's Day art inspiration? Download our free drawing guide on this adorable duck and mixed-medium hearts!