Grab your markers and a few sheets of drawing paper and get ready to create a Romero Britto inspired pumpkin. This project uses kid friendly markers like Crayola or Faber-Castell and basic white paper (either 80 lb white sulphite/drawing paper or white cardstock).
Coloring with markers can get a bit tedious unless the drawing is broken up into smaller sections–which is exactly how Britto creates his art. There is always a main subject that features interacting lines, bold details and bright colors.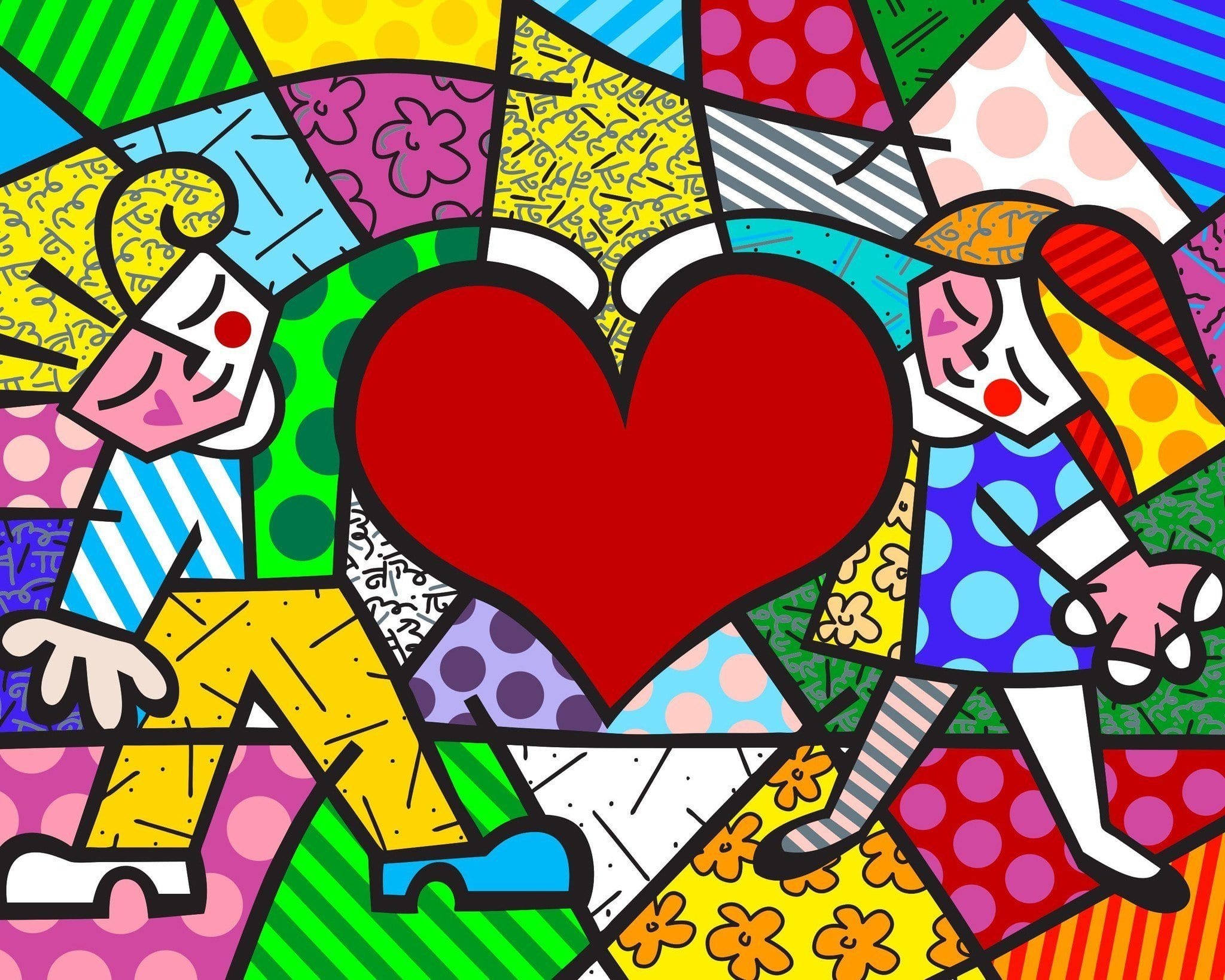 About pop artist Romero Britto:
Growing up in Recife, Brazil with eight brothers and sisters, Romero Britto excelled in the classroom but art was his passion. He traveled to Europe in 1983 to study the masters and after exhibiting in a few private shows, he was encouraged to travel to the United States where POP ART was flourishing.
Britto moved to Miami and opened his studio up to the public. Britto's big break came when Absolut Vodka selected Britto's artwork for their Vodka campaign.
Britto is a modern day pop culture icon and the youngest and most successful POP Artist of his generation. His cubism style of art brings together bright colors and playful themes.
What You'll Need:
– 12″ x 9″ white sulphite paper or card stock
– Black waterproof pen (Sharpie brand is great)
– Crayola or Faber-Castell markers
Drawing the Pumpkin:
In the center of the paper, use a thick black marker to draw the pumpkin (or any other subject). Keep the design simple, big and free of small, sketchy details. The key to drawing like Britto is strong lines, so once you have your main shape, go over the lines with an extra tracing of the black marker.
Use short lines to divide the shapes within the drawing into smaller shapes. Feel free to add your own flair. Add a grid to the background. Break up the grids with additional shapes or lines.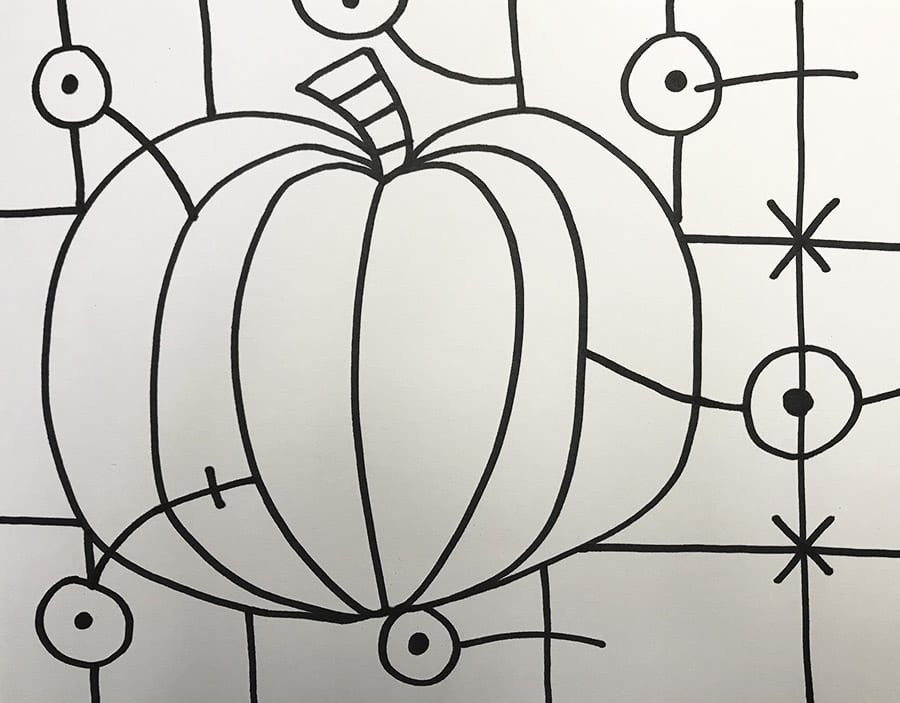 Use the colored markers to color in shapes. Not all sections need a solid color. Some areas could be striped or filled with bubbles or hearts. You decide!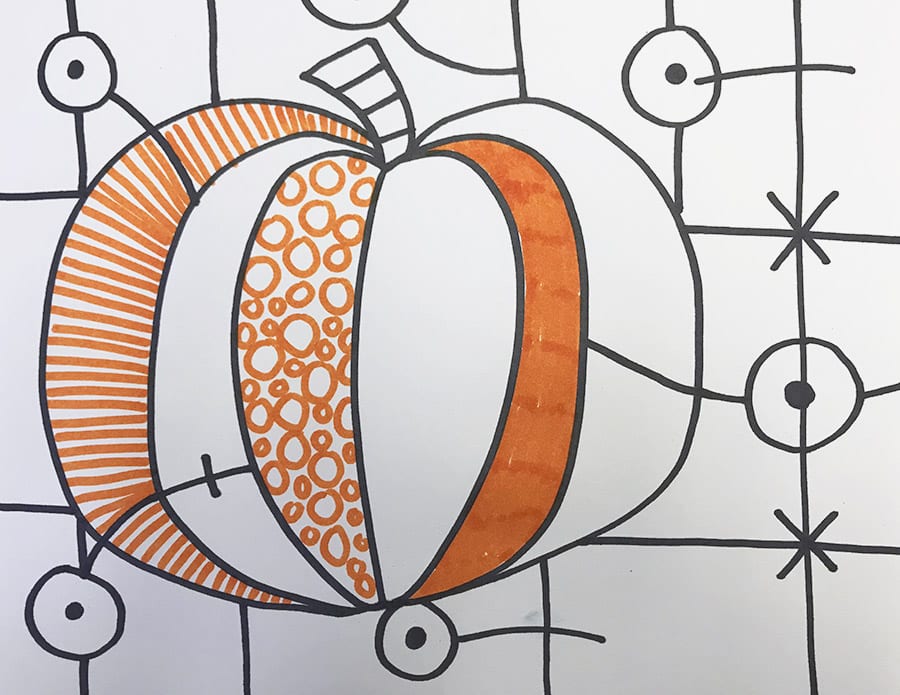 Look at a collection of Britto's art and study how he uses color and pattern.
Can you see how he combines colored lines over solid shapes?
How he uses geometric shapes for emphasis?
Have fun with this coloring step!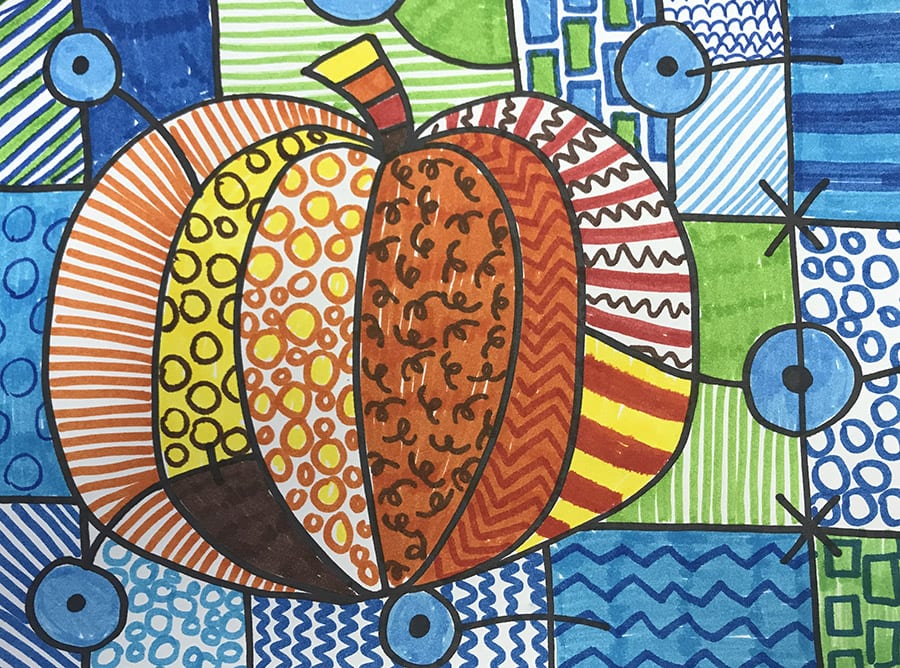 Here's a simple set of steps to follow to draw a pumpkin: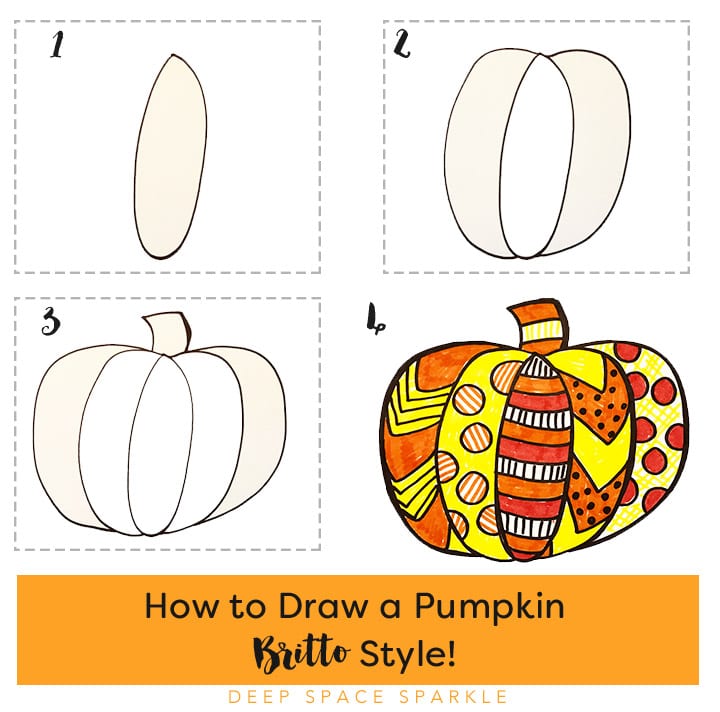 Did you know…
That Britto is often compared to other Pop Art painters like Warhol, Lichtenstein, and Haring?
Britto's characteristic look is his balanced patterns and strong black lines
Britto believes in giving back to his community and lends his supports to many non-profits organizations.
Before going to Europe to study art he dropped out of law school.
How many famous artist do you know that has a Facebook Fan Page?
More Britto Inspired Projects…
Britto Hearts (Handout, Post and Video)
St. Patrick's day Britto Clover/Shamrock
---
Download a free Romero Britto-Inspired Pumpkin art resource by clicking the image below. Type in your name and email, and we will email it straight to you!