Romero Britto-Inspired Hearts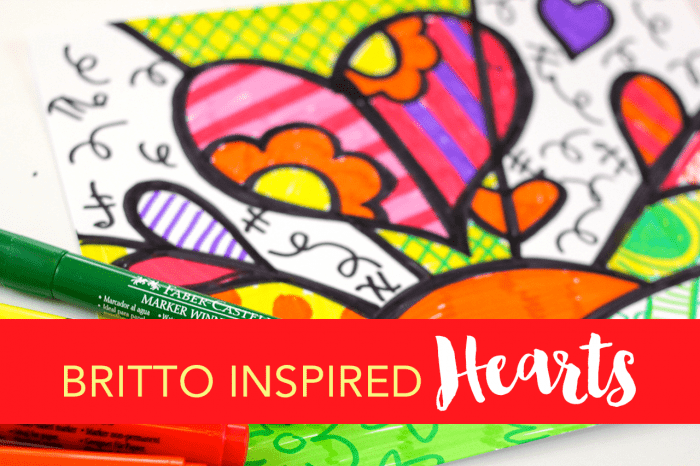 Romero Britto is a Brazilian born artist who now lives in Miami, Florida. His modern pop culture art work is known and celebrated all over the world. Like many art teachers, I love his work and love introducing his colorful art to my students.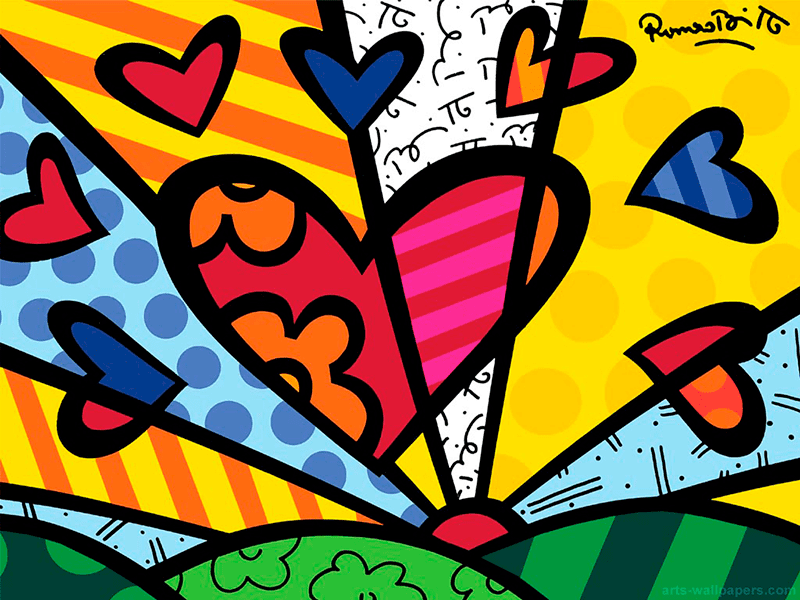 THE PROJECT
Using broad tip markers like these markers from Faber-Castell and a piece of card stock, you can create an easy-to-draw Valentine's Day Pop-Art Hearts with your kids.
Here are the basic steps:
Draw curved lines on bottom of paper with black marker
Draw "sun" and sun's rays (straight lines)
Draw a large heart over and in-between the rays
Double up the black lines so they are thick
Use broad tip markers to color in areas of the artwork
Light colors make a good color choice for large areas
Draw patterns over white paper or colored areas
THE VIDEO
---
  Download a Free drawing Guide
RESOURCES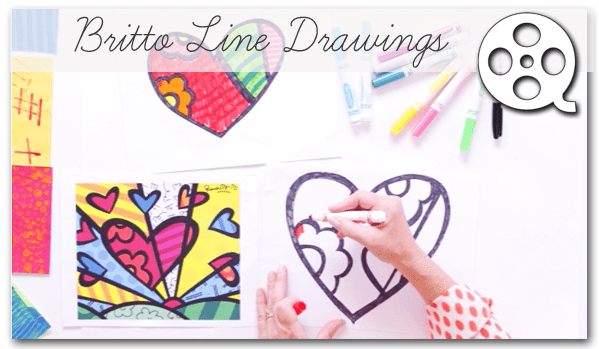 If you enjoyed the short video, you can extend your unit on Pop Art by studying Pop Art painter, Romero Britto. Artists bio and mixed-media lesson plan and video below:
Romero Britto Pop Art Mixed Media PDF Lesson plan & Video
Faber-Castell Children's Art Products