Romero Britto is a Brazilian born artists who now lives in Miami, Florida. His modern pop culture art work is known and celebrated all over the world. Like many art teachers, I love his work and love introducing his colorful art to my students.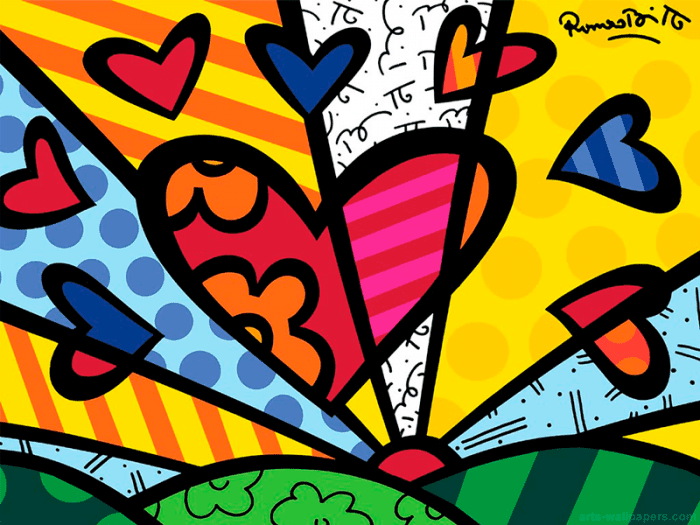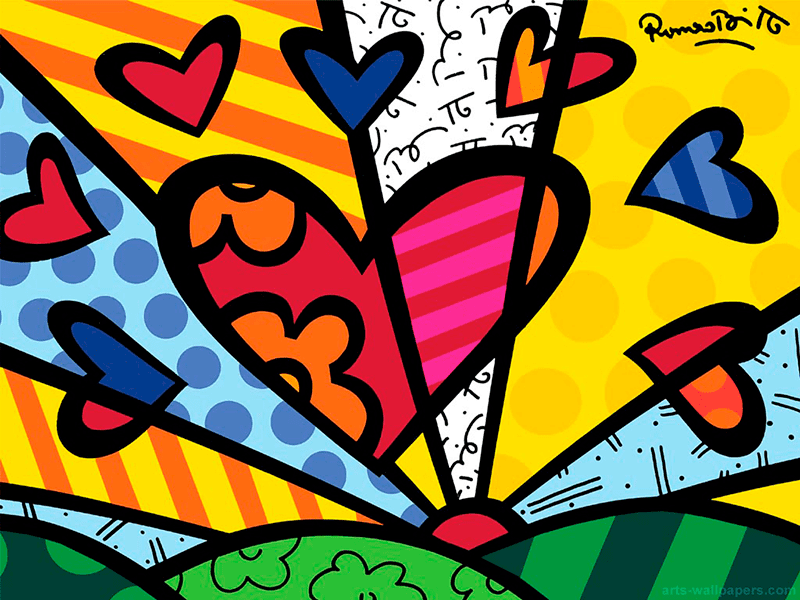 The Project
Using broad tip markers like these markers from Faber-Castell and a piece of card stock, you can create an easy-to-draw Valentine's Day Pop-Art hearts with your kids.
Here are the basic steps:
– Draw curved lines on bottom of paper with black marker
– Draw "sun" and sun's rays (straight lines)
– Draw a large heart over and in-between the rays
– Double up the black lines so they are thick
– Use broad tip markers to color in areas of the artwork
– Light colors make a good color choice for large areas
– Draw patterns over white paper or colored areas
The Video
Click the yellow button below to DOWNLOAD the February Freebie Pack full of art templates and lessons for the month of February. Add your name and email and we'll send it straight to you!