When I first began teaching, I had no idea how to teach art to kids. Kid's art projects and supplies were not on my radar. One of the most nagging questions I had was, what paper do I use?
This post is to help you discover what the best paper is best for tempera paint, watercolors, oil pastels and even markers.
This slide deck video will explain the types of paper I stock in my art room and how I use them:
There are SIX basic paper types used in my art room:
Sulphite drawing paper
School-grade watercolor paper
Scrapbook-style craft paper
Tissue paper
Canvas
Card stock
Sulphite Paper is also referred to as construction paper, but don't be confused. It's not the cheap construction paper found in craft stores.
Sulphite is a process that extracts the lignin from wood chips and produces pure cellulose fibers. This means that sulphite paper is a smooth, white and inexpensive drawing paper that is perfect in any art room or home-school environment.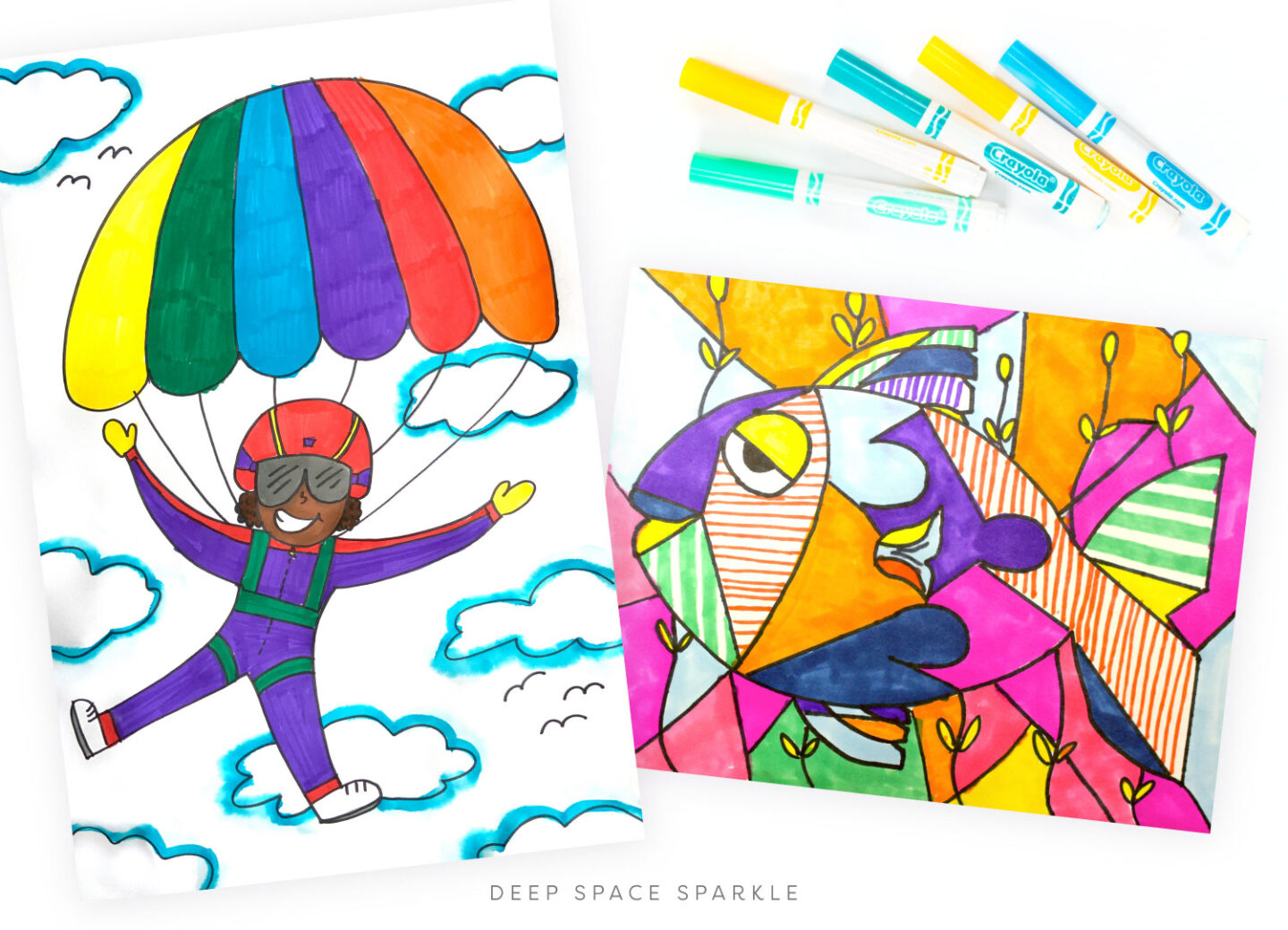 I use sulphite paper in every art project that uses tempera paint, markers, oil pastel, collage, etc. The only time I don't use sulphite paper is when I am teaching a watercolor blending lesson or using acrylic paints.
Watercolor Paper vs. Sulphite Paper | What Works Best?
Watercolor Paper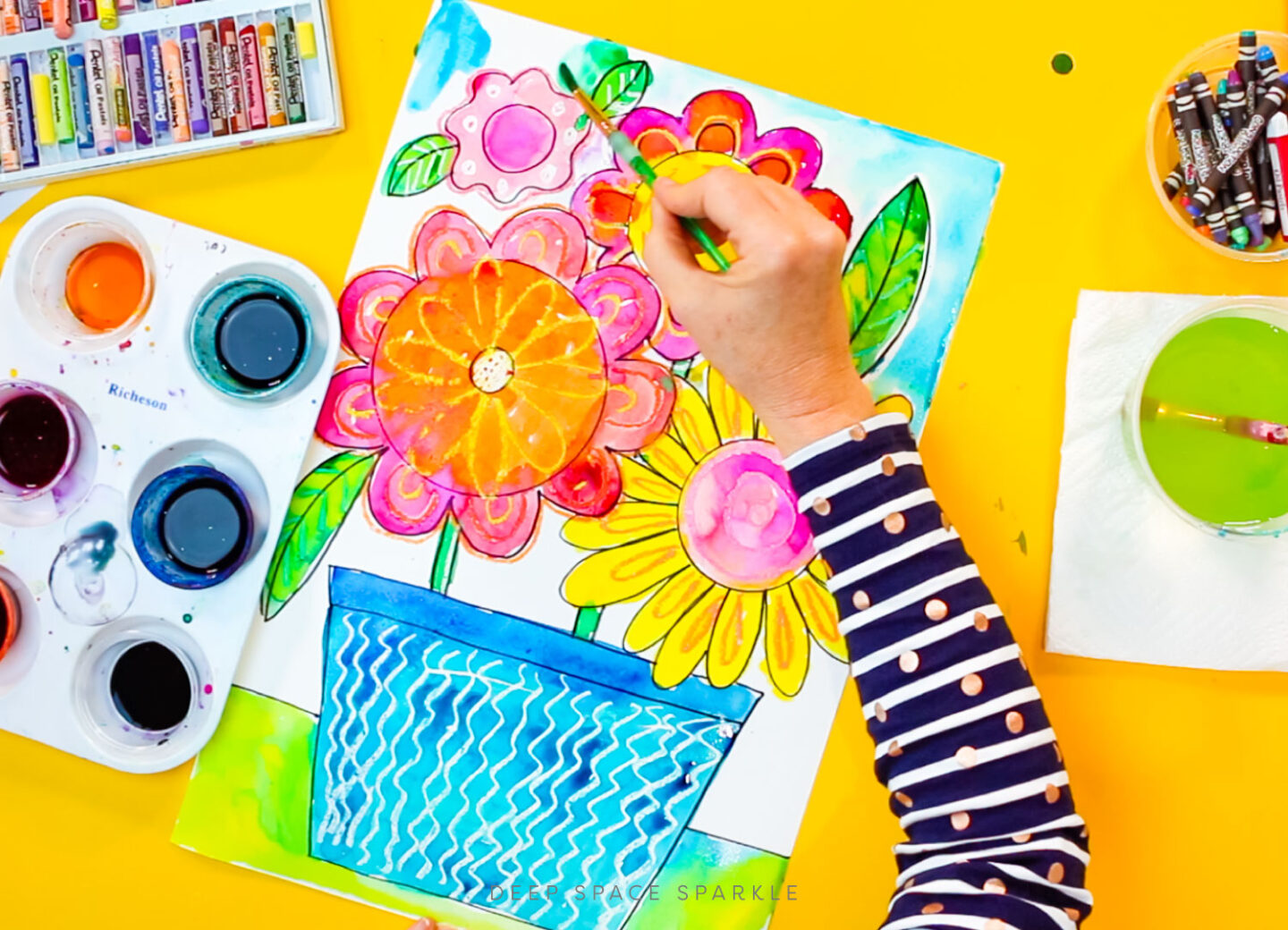 For all my watercolor art projects, I use school grade 90 lb watercolor paper. It's inexpensive and comes in packs of 50 or 100. I use the cheapest school-grade product I can find and it works great. Just a little "tooth" can go along way in teaching kids the difference between regular paper and watercolor paper. Instead of soaking into construction paper, watercolor paper allows the paint to sit on top for a while and mingle with the other colors. I highly encourage you to purchase this paper for your classroom. It's important to note that it is sometimes cheaper to buy large sheets (24″ x 36″) and cut them down to manageable pieces rather than books of pre-sized sheets.
Craft Paper
I use craft papers occasionally in the art room. I like to buy mine directly from craft stores like Michael's as they offer great discounts and usually a better quality product than the craft or printed papers that you find in art supply catalogues.
Be on the lookout for 12" x 12" scrapbook quality paper packs that are in the sale bins. One big pack will last you years. To make the paper manageable, I cut down the papers into 6" x 6" squares and place in aluminum foil baking trays.
Card Stock–Yes the kind that comes from office supply stores–has become a favorite of mine. I don't use cardstock for painting projects but I LOVE this paper for markers. If you ever want to do a drawing lessons and color with markers, card stock really helps make even inexpensive markers look great. The ink doesn't sink or soak into the paper like it would with regular sulphite paper.
Painting in the art room is a must. Using the best paper really goes a long way in creating projects that look good and is easy on your budget. When using tempera paint, whether it is liquid or cake, I find that sulphite paper is good enough. It's not expensive and it's very durable. Watercolors, on the other hand, don't perform as well on sulphite paper.
Watch this video to show you the difference between sulphite paper and watercolor paper as it applies to watercolor paint:
YOUR TURN…
What type of paper do you use?
More importantly, if you don't live in the US and don't have this type of paper, what do you use? Care to share your paper resources?
---
Download the Art Teacher's Supply List for a free guide in helping you choose the best supplies for your classroom!