It's that time of year again; pencils and crayons lining store shelves as far as the eye can see.
If you're like me, back to school time is always exciting. I love thinking about the best art supplies to order for students.
But how do you choose?
I feel like there's been a crazy amount of new art supply products on the market. So, I've created some teacher samples to test and compare them, in order to figure out which are the best.
I'm giving you the inside scoop on my new favorites, as well as some of my tried and true standbys.
Interested in starting your year refreshed, prepared and ready to go? Download our back to School Guide | Resources to help kickstart your art program
It's a 3-part strategy on how to use the Elements of Arts when planning your art curriculum including ordering supplies, a grade level checklist for the scope and sequence of K-7 Elements of Art and What I'll Learn in Art Class posters.
Watch the Video Tutorial
If you're a visual type like me, no doubt you'd like to see these amazing materials in action. Here's my facebook Live Art Tutorial for you to watch…
MY TOP FIVE SELECTIONS FOR WATERCOLORS, COLORED PENCILS, AND CRAYONS: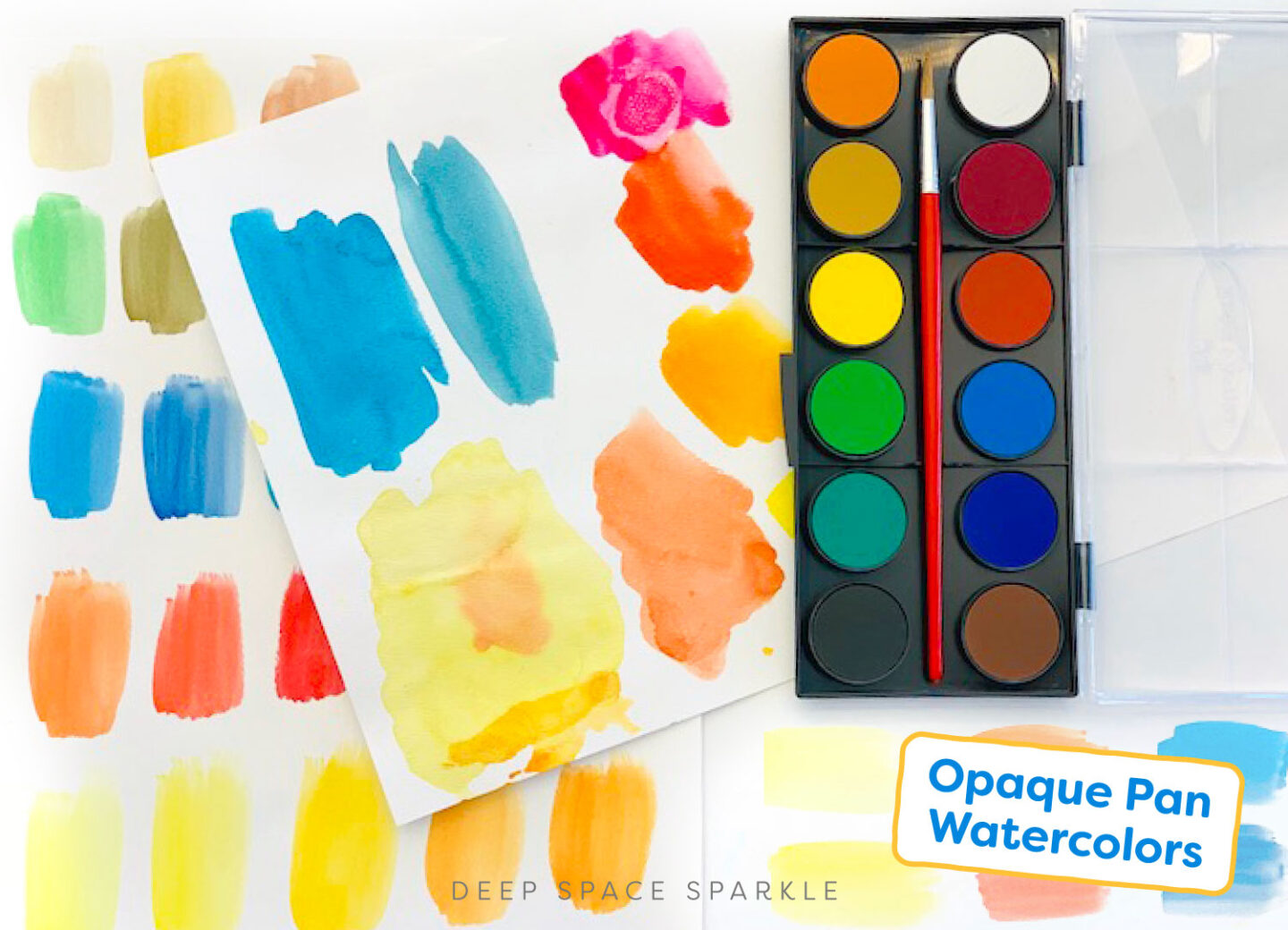 1. Faber-Castell Opaque Pan Watercolors
These are, by far, my overall favorite. They're so versatile and easy to work with; they're are a must-have for your art classroom.
This set comes with ten colors in large pans that never get goopy, so they are easy for even the youngest painters to use and will last forever. The colors are rich and bright, but will dry to a slightly matte finish. But, it's worth noting, that this set out-performed some of the more expensive brands that I tried.
Because they are opaque, they aren't suited for painting over pencil or Sharpie lines, but they will give you a quick application of intense color. You can mix the colors right on the lid to get just what you're looking for.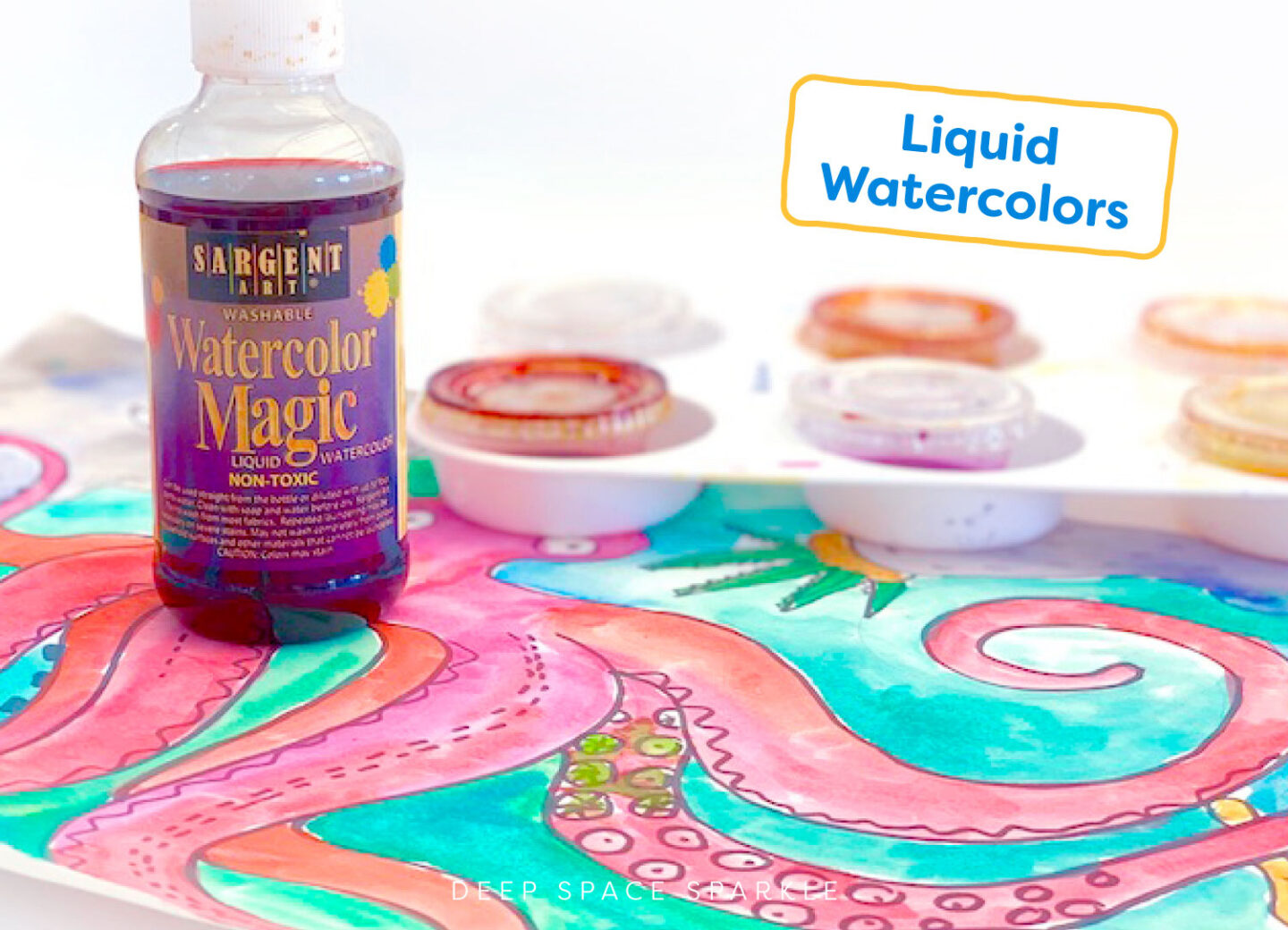 2. Sargent Liquid Watercolors
If you want vivid color, these liquid watercolors are perfect. They go on fluidly to showcase the magic of watercolors. This mingling and blending of colors is unlike any other watercolor media for kids.
Sargent liquid watercolors are very translucent, so you can paint over any drawing without losing details. They are ready to use right out of the container without any additional water, but diluting the darker colors is highly recommended (plus the bottle will last a bit longer).
Liquid watercolors are wonderful for covering big spaces quickly and blending colors in a very flowy way.
If you are new to liquid watercolors, here's another post that demonstrates how liquid watercolors work.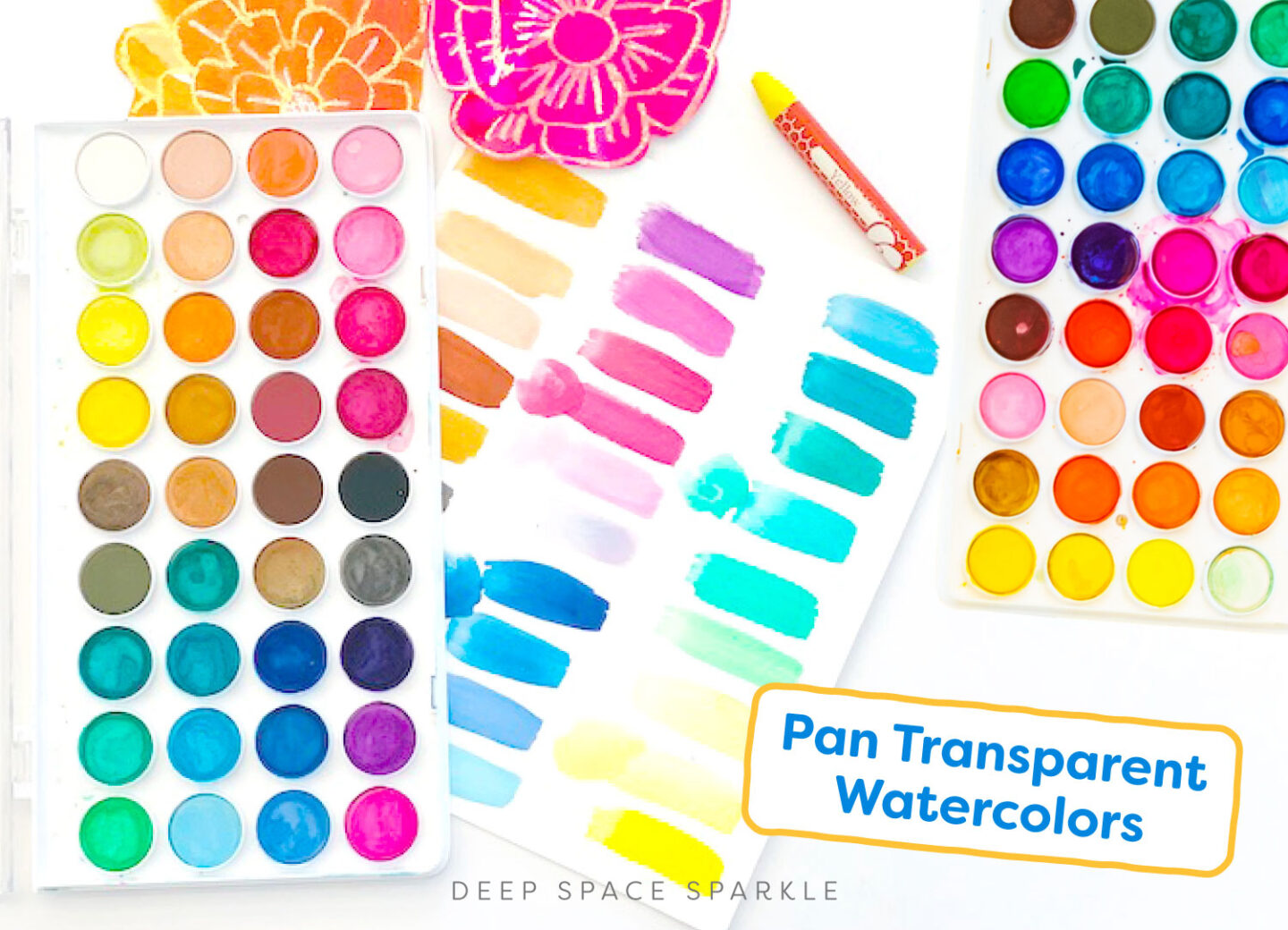 3. Ooly Pan Transparent Watercolor
I was a little skeptical of these at first because the pans were so small, but these are really kind of delightful.
Some of the lighter colors can come out quite subtle, but there is such a wide array of colors in this 36 pod set, that if you want something darker, it's there.
The best feature of this set is it's several ready-made skin tones. You can use them either straight out of the palette, or customize more easily than in the typical sixteen pan set.
If you've tried to walk students through mixing skin tones out of a primary colored set, you know what a plus this is.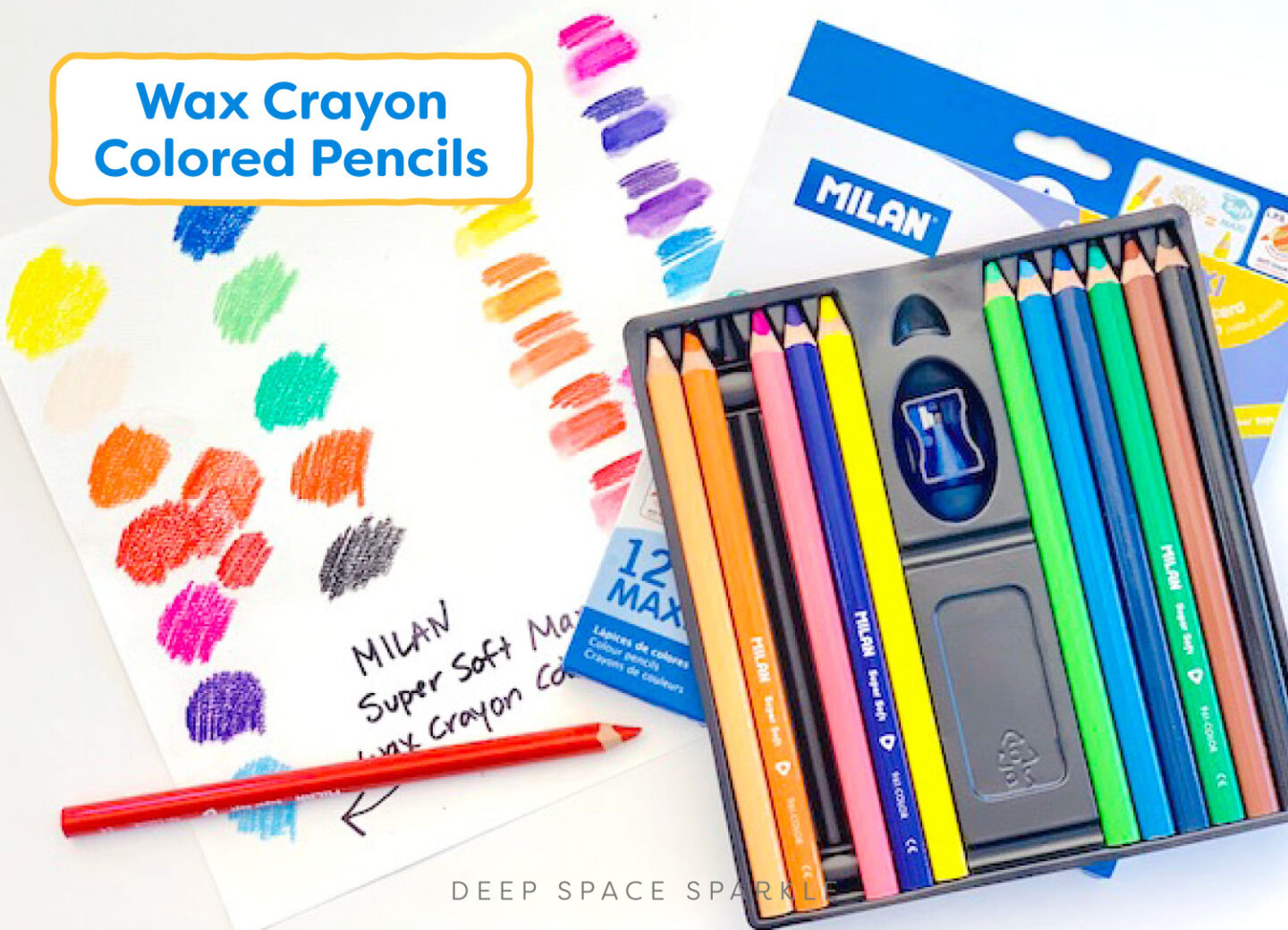 4. Milan Super Soft Maxi Wax Crayon Pencils
These are one of my new favorite materials.
I bought them by chance at my local art supply store and I was delighted to find that they are just as creamy and bright as Prismacolors.
The pencils are bigger than most, so they are great for younger students to grip and won't break as easily as traditional colored pencils. They are more expensive than some, but will last much longer than cheaper brands because of their size.
These are the most exquisite colored pencils for children's art. They might even inspire me to create a colored pencil lesson for kindergarteners. You might not know this, but I generally avoid using pencils with 5-7 year olds because the small pencil lines encourage small drawings. Here's a post that talks about my art philosophy.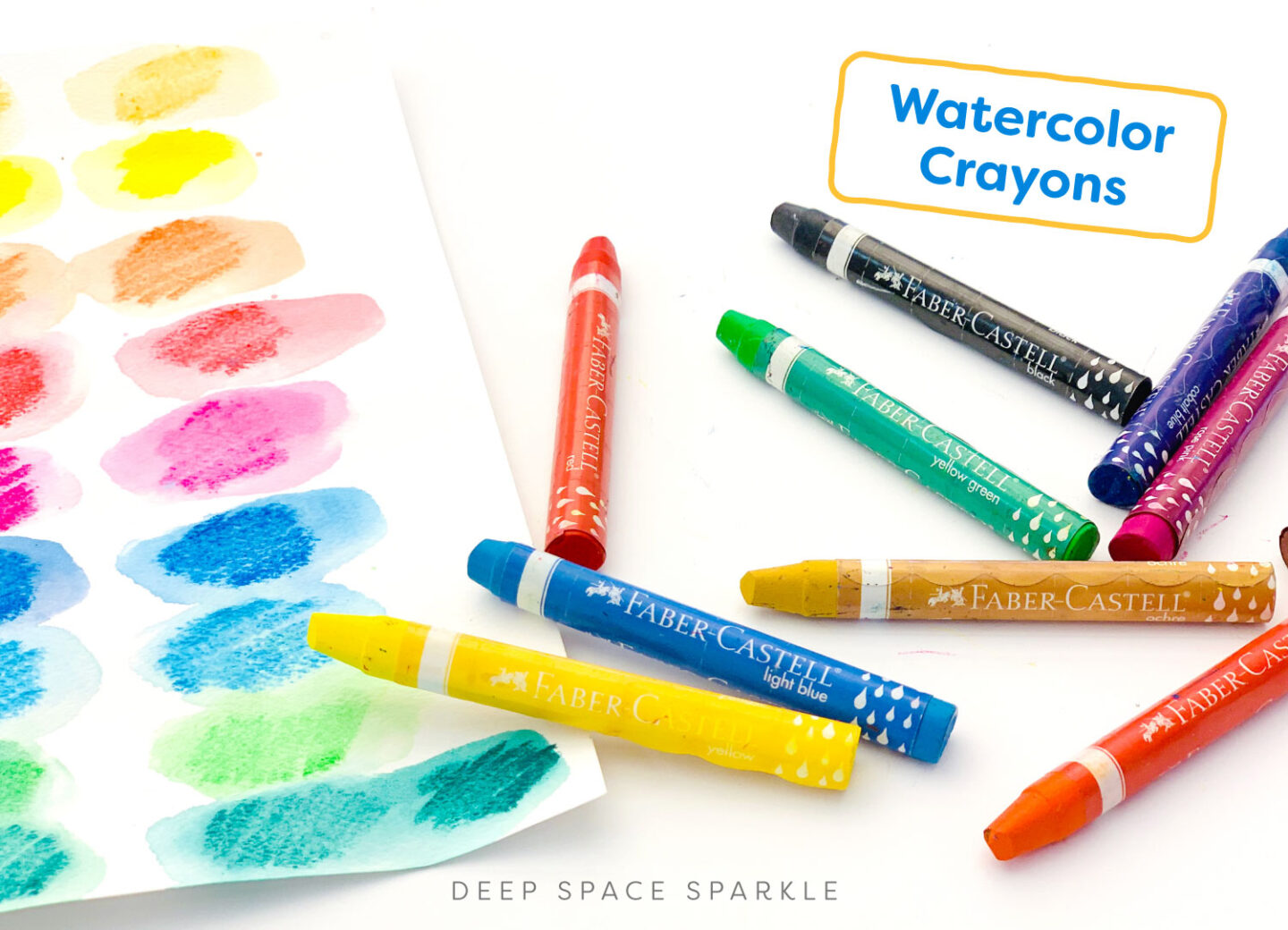 5. Faber-Castell Watercolor Crayons
These crayons are vibrant on their own, but once you brush water over them, they transform to become the most incredible watercolor consistency. They are a unique way to introduce students to watercolors without the mess of actual paint.
These watercolor crayons come in a set of fifteen and are great for getting into small areas that might be tough for students to paint. They blend together nicely to create intense colors, whether dry or mixed with water.
Just be careful, these crayons are water soluble and will not achieve a watercolor resist.
Click the yellow button to download a free supply list by adding your name and email below: