Looking for a classroom-friendly alternative to painting eggs this Easter?
This lesson teaches students four different watercolor techniques to create colorful patterns and designs that they can use to decorate their paper eggs.
Let's get started…
What You'll Need:
– Waterproof black marker
– Liquid Watercolors
– Wax crayons or oil pastels
– White glue
Watch Patty's Facebook Live tutorial, demonstrating how to teach this lesson to your classroom of students. This video has been edited from the original Facebook tutorial.
Waterproof Marker
With a waterproof black marker, trace a line around the outside of the egg. Then, use the same marker to draw lines, patterns, and other decorations inside the egg. Once you've finished drawing your design, paint the inside of the egg with liquid watercolors.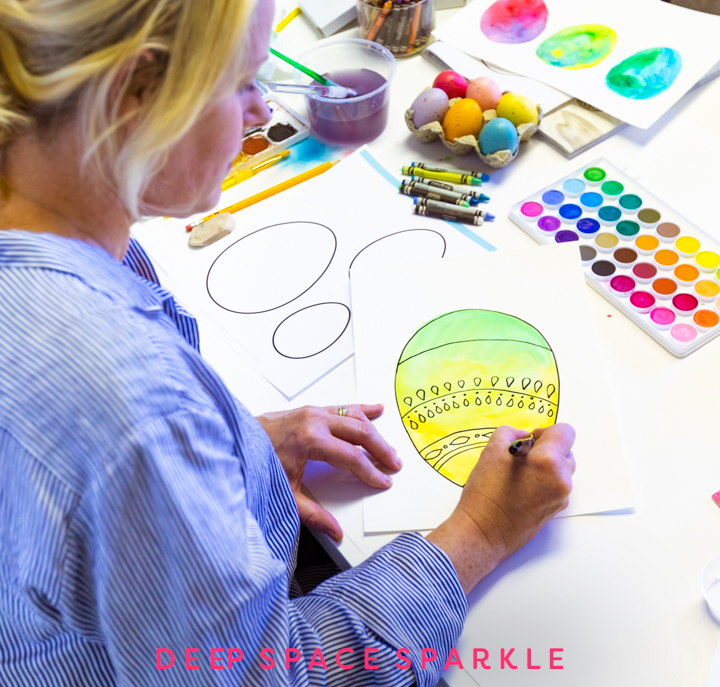 Wax Resist
With a wax crayon or oil pastel, draw patterns, lines, and other decorations inside your egg. Color in some parts of the drawing or shapes with crayon. Use watercolor to paint over the entire egg with one color. Notice how the paint avoids the crayon, allowing the designs to show through.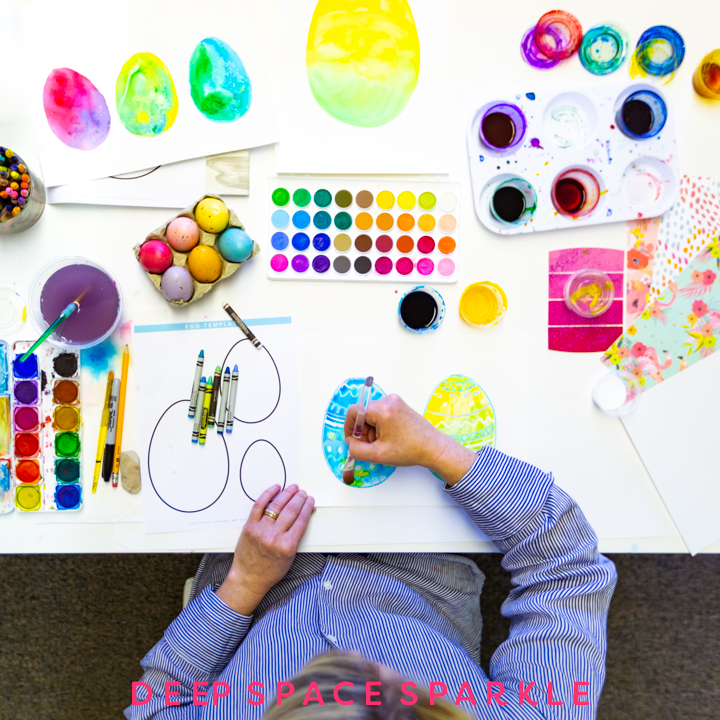 Wet-on-Wet & Salting
Dip your paintbrush in water and paint inside an egg shape without picking up any color. Next, dip your brush in one color and brush it over the top of the wet section. Select another color and paint from the bottom up. The colors will spread over the wet surface, blending with each other.
Optional: Sprinkle salt over the wet paint to create a speckled effect.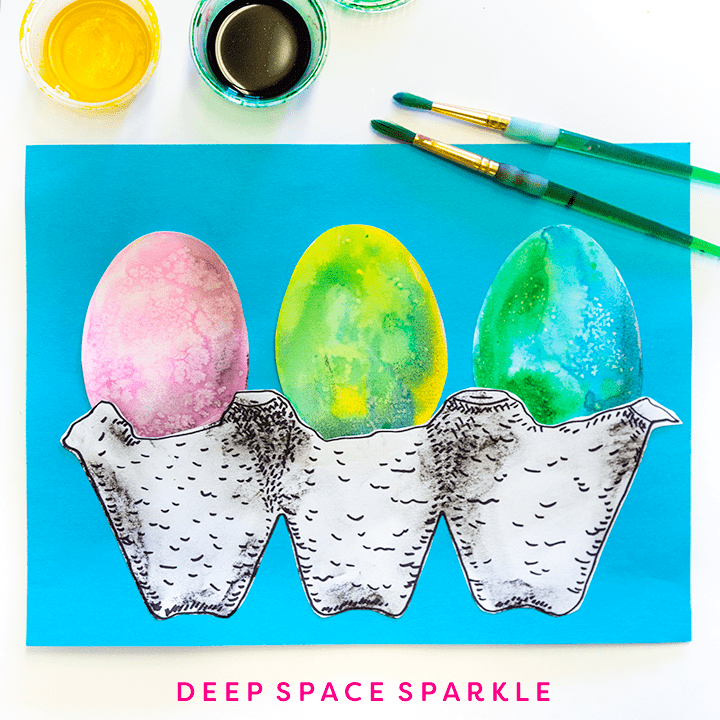 Glue Resist
Draw egg shapes on a piece of watercolor paper. Use white glue or white glue mixed with India ink to trace over contour line. Then, use the glue to add patterns and decorations to the egg. Once the glue has dried, fill in the egg with watercolor paints.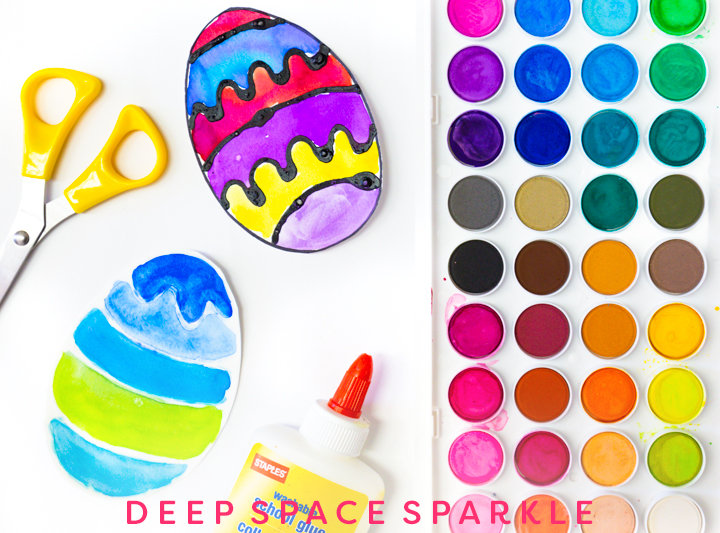 ---
Click the green button below to download my free Watercolor Easter Eggs Handout. Type in your name and email and it'll be sent straight to you!