I posted a photo of these easy watercolor and line trees last year on Instagram and so many of you requested a handout. It took me this long, but I finally created a handout (for this lesson) and a video too!
This is just the perfect type of lesson: easy, technique rich and beautiful. To create this project, give each student a piece of watercolor paper (not essential but the watercolor paint will look more vibrant on watercolor paper than sulphite paper), a black waterproof marker and access to watercolor paints.
The October Freebie pack is chock full of Fall themed lessons, drawing guides, technique tips and video tutorials. Download this handy drawing guide before you get started on your folk art trees:
HOW TO DRAW AND PAINT FOLK ART TREES
Draw tree trunks with a Sharpie or waterproof black marker.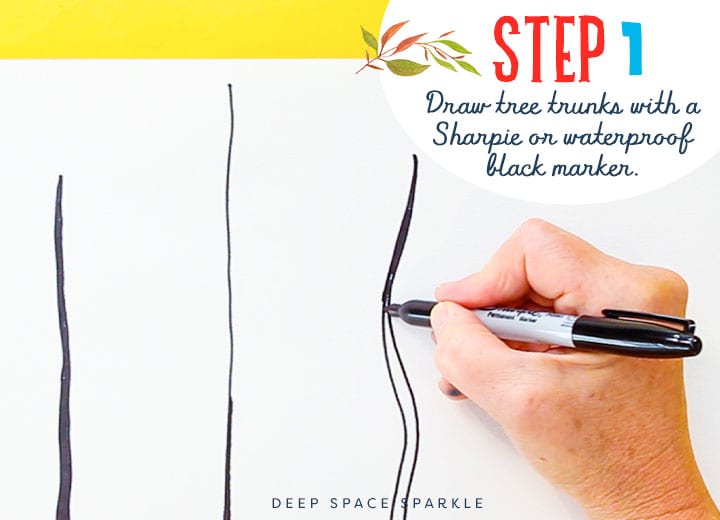 Draw larger trees near the bottom of the paper and smaller trees behind the larger ones OR draw a row of trees like I did in the video.
Draw various lines to create the branches of the trees (refer to handout for ideas).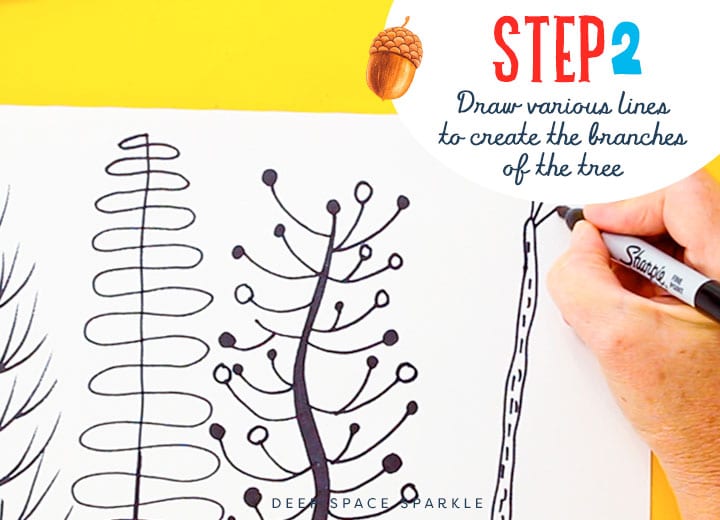 Use watercolor paints to create a halo of color around the tree branches. If you don't want the colors of paint to bleed, make sure to allow for space between each halo OR paint a few and then add in more after the first trees dry. This approach takes longer.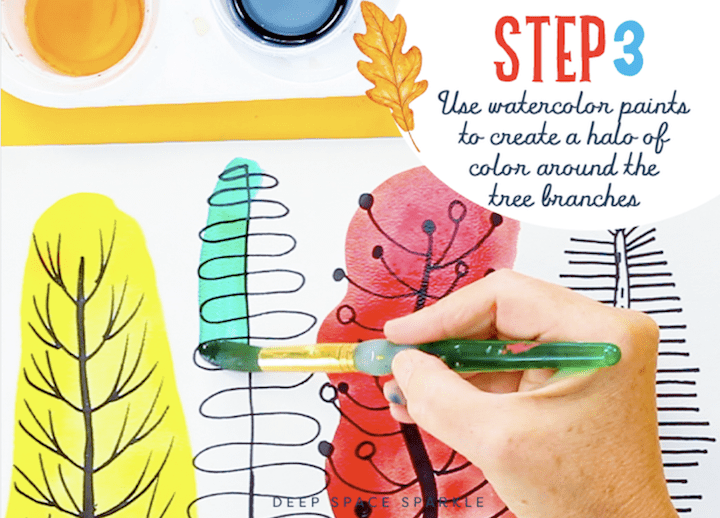 If you create this lesson in your art room, I'd love to see it!
You can join The Deep Space Sparkle Facebook Page right HERE
PIN ME!