Well, hello 2021!
I know many of you are thrilled to welcome in this fabulous new year. This beautiful year has started on a bright note of welcoming in our first Madame VP! I'm over-the-moon to see a female in the White House and thrilled at how inspiring this is for our girls (and boys!) out there.
While Covid still has a strong hold on California, Team Sparkle is working from home with only a couple of team members (and me, too!) remaining in the Sparkle HQ. We've created our own version of hunkering down with Alexis and Ashley converting unused rooms into cozy offices. It's so fun to see them personalize their space compared to working in an open work space setting.
I'm taking the BIG room and using it to film my Primerry episodes and the videos for my upcoming course, Creative Juices.
I'm having a blast.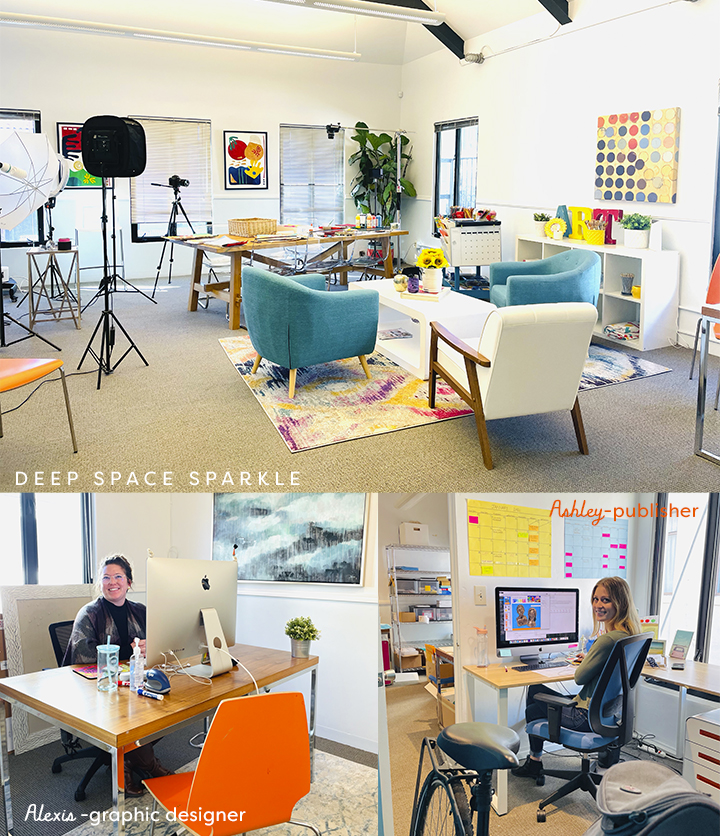 I love changing things up. Moving furniture and flow in my environments is a catalyst for new energy and inspiration in my work. If you were the kid who changed their room around every few months, you know the kind of renewal I'm talking about! Ashley and Alexis feel the same way so we're all happy in our little offices.
I've gotten really into gardening since our stay-at-home orders were put in place. I don't want to mislead you. I'm into gardening. I'm NOT a successful gardener. I fail far more than I succeed but I blame the insistent efforts on Erin from Floret Farms. I bought her books and I'm knee deep in unrealistic dreams of giving up Deep Space Sparkle and becoming a flower vendor. Just teasing, of course, but oh what fun it is to DREAM!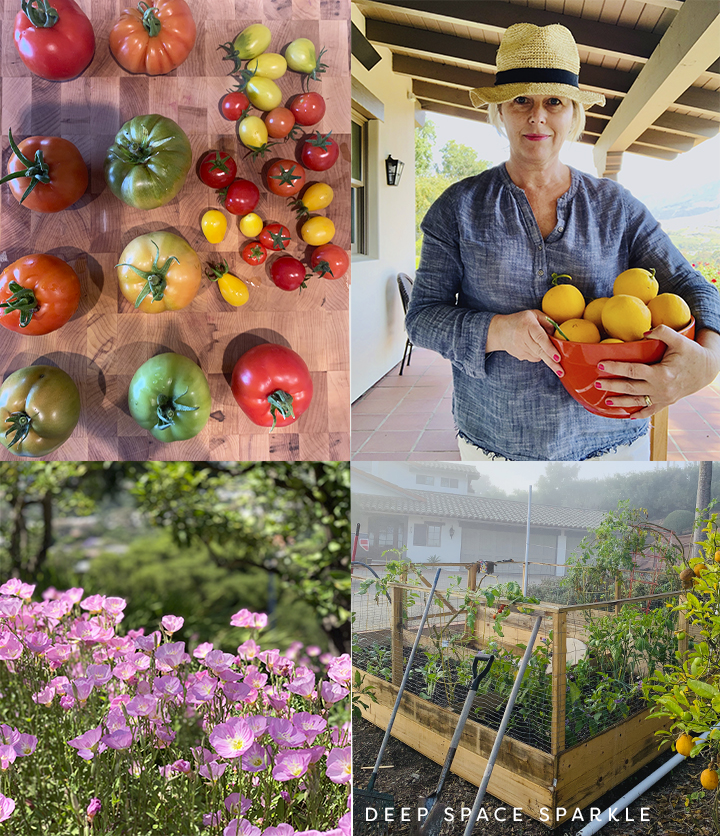 At the very least, I'm hoping to plant a cutting garden with a heavy focus on Spring and Fall flowers and shrubs so that my Santa Barbara garden can lie dormant in the summer months. I'll be heading back to Canada for a couple of months again this summer, so I won't be able to enjoy any summer flower efforts.
Besides my infatuation with gardening (and yes, I subscribed to the Discovery+ Channel so I can watch the Floret Farms series), I'm also still ravishing cook books.
Because of my obsession with Erin, and my subsequent subscription to Discovery +, I've also become quite enamored with Erin French and The Lost Kitchen. Goodness, what a delightful business! And yes, I did consider opening up a restaurant for a brief nanosecond.
I get inspired by everything.
Especially woman who are doing what they love and making bigger waves with their work. This is what fuels me and while unrelated in industry and impact, woman like Erin and Erin (obviously the name to have in 2021!) have become my mentors. I love seeing what's possible!
Making possibilities happen is always the backbone of my mission for art teachers. We expanded our Creative Team last summer — welcome Rachelle and Mabre! As our new Sparkly creatives learn to apply our Sparkly Standards of Excellence (oh yes, it's a very REAL thing) they are adding in their own unique and talented voices.
If you are a Sparkler, you may have noticed an increasing focus on diversity, contemporary artists and teaching resource options. It's staggering to see the evolution of The Sparklers Club.
My baby that I started almost five years ago is growing up! I think there should be a celebration of sorts come June. What do you think?
This dedicated and sophistication of the Sparklers Club process has allowed me to step back into my teaching arena. It's what I LOVE and I can't wait to walk artsy folks through my Creative Juices course next month. I get to teach again!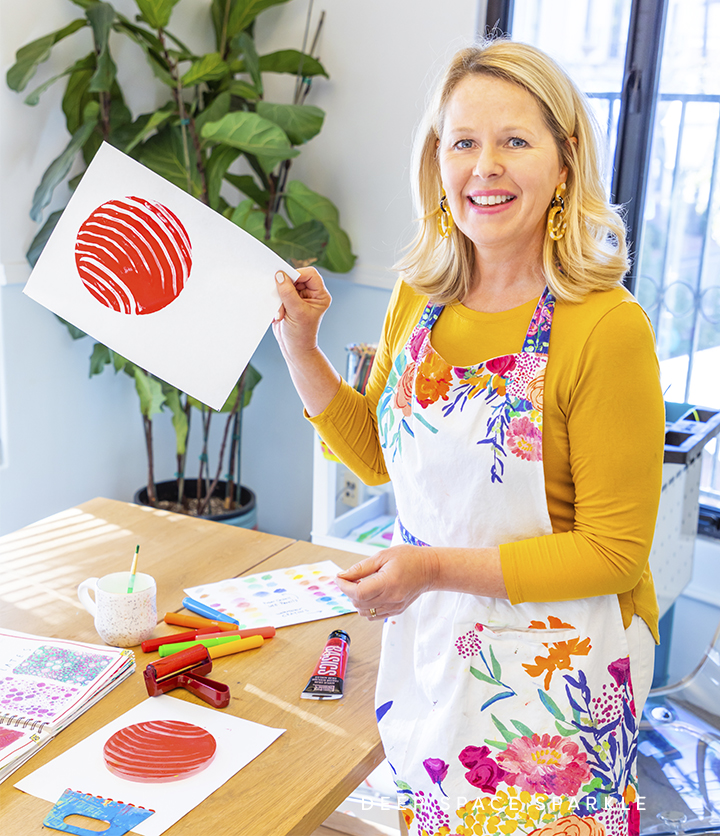 If you want to join me, Creative Juices online course opens registration for one week only (Feb 4-12) and then our 4-week course begins on Feb 13th.
There are presentations from a fabulous group of studio owners, artists and amazing art teachers so check it out.
I do hope to offer in-person workshops someday soon. Hopefully, herd immunity won't take that long. And get this…I might (MIGHT) offer a workshop in Eastern Canada when I'm there in the summer. Just putting it out there to see who's interested.
That's it for my update. I would seriously love to know though…are you a gardener?