These Folk Art Trees created with wintery colors is a quick and easy art project to do when days are cold and short. Packed with art standards, this 60-minute project teaches line, pattern, shape and watercolor techniques.
WHAT YOU'LL NEED:
– Watercolor paper or regular all-purpose paper
– Black Sharpie (or waterproof) marker
– Medium paintbrush
– Liquid watercolor paints (pan watercolors are great, too)
Download the FREE Winter Folk Art Tree Drawing Guide below: (*NOTE: We recommend downloading the freebie using Chrome or Safari.)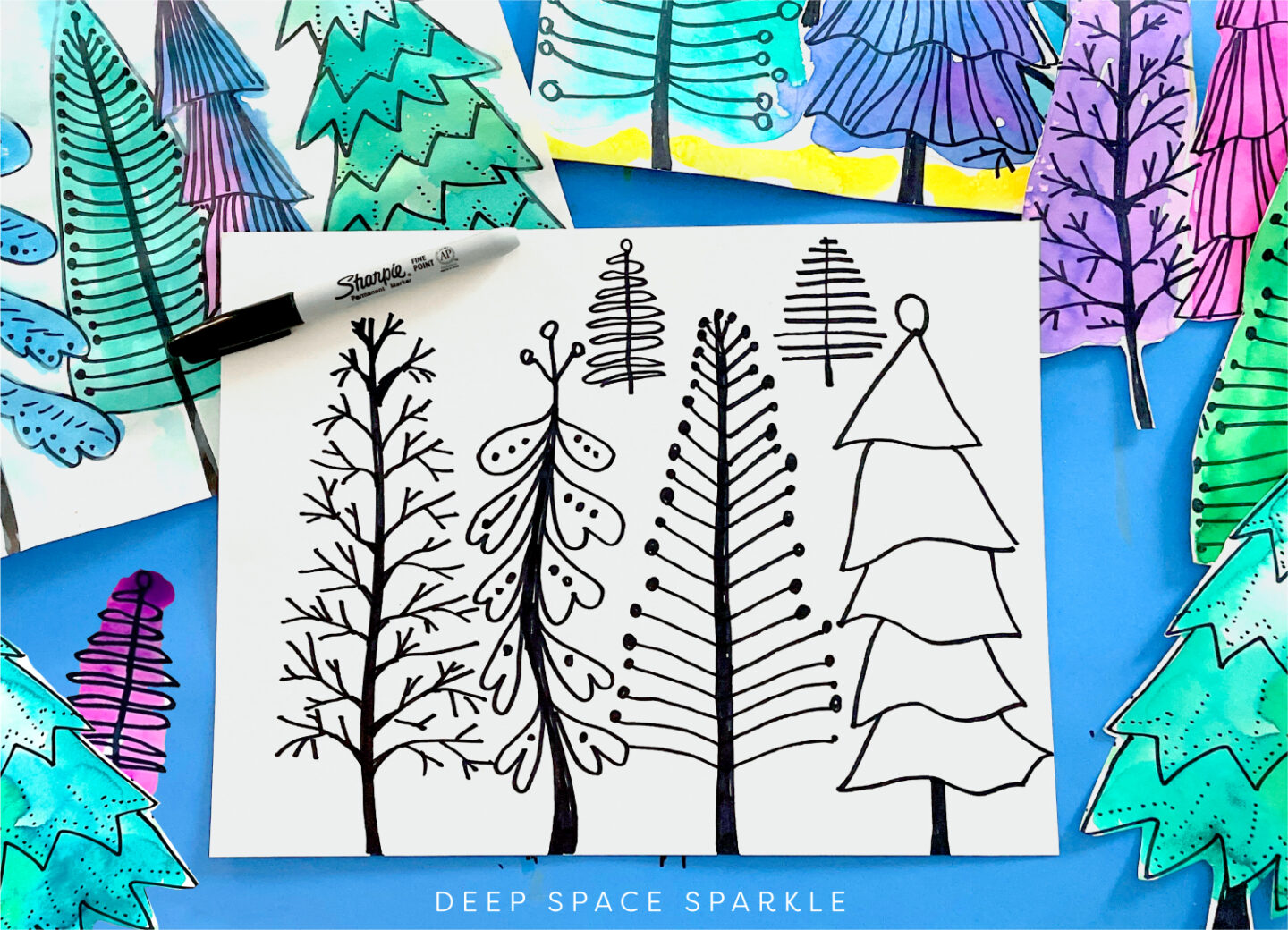 Drawing the trees…
Draw tree trunks with a Sharpie or waterproof black marker. Start near the top of the paper and draw the trunk until it extends off the bottom.
Add branches, shapes and lines as shown in the handout and video but feel free to create your own folk art trees.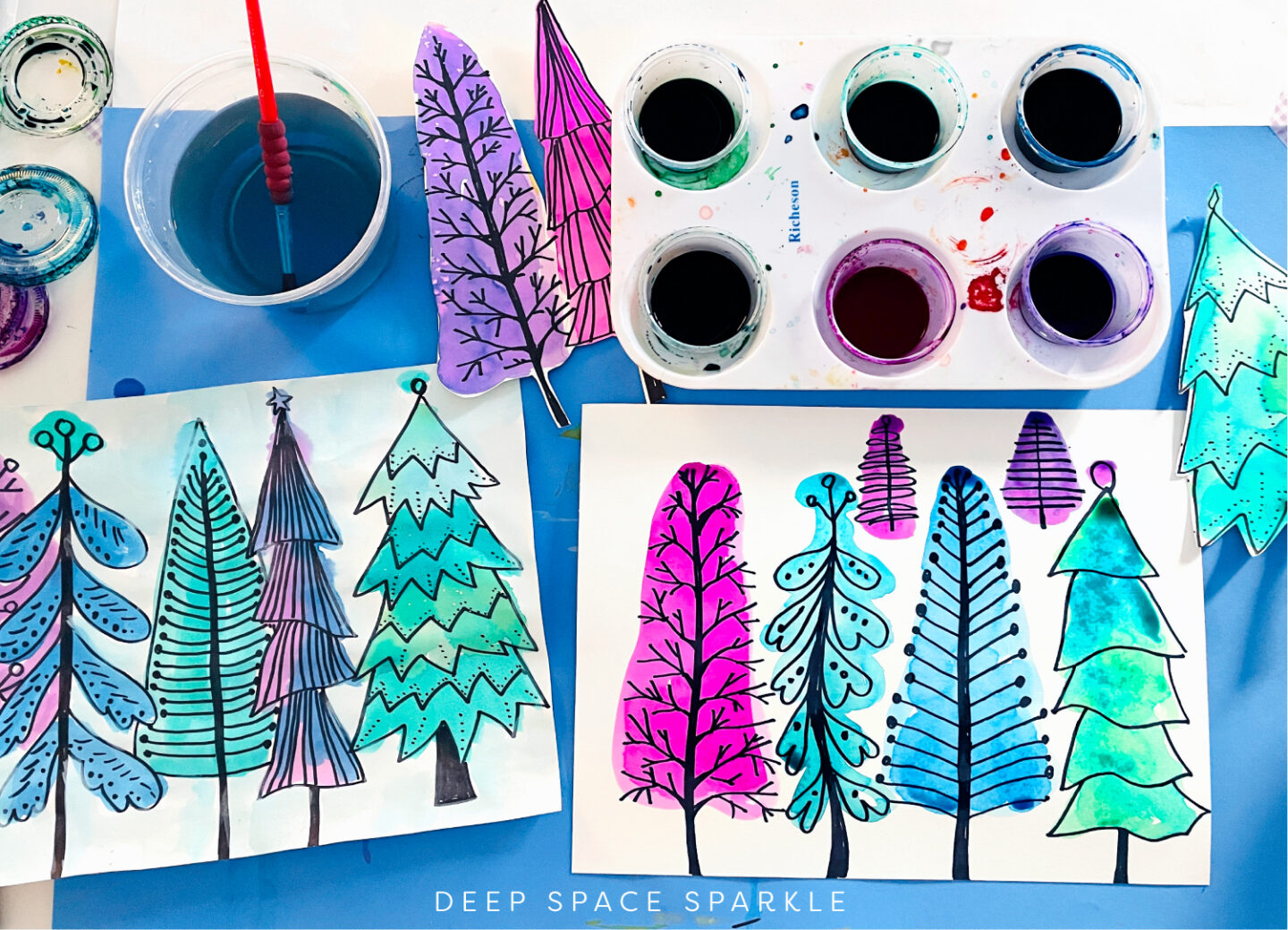 Painting the trees…
Use liquid watercolor paints to create a halo of color around the tree branches. If you don't want the colors of paint to bleed, make sure to allow for space between each halo OR paint a few and then add in more after the first trees dry. This approach takes longer.
Fill in with the various tree colors and allow to dry before attempting to paint background (about 10 minutes).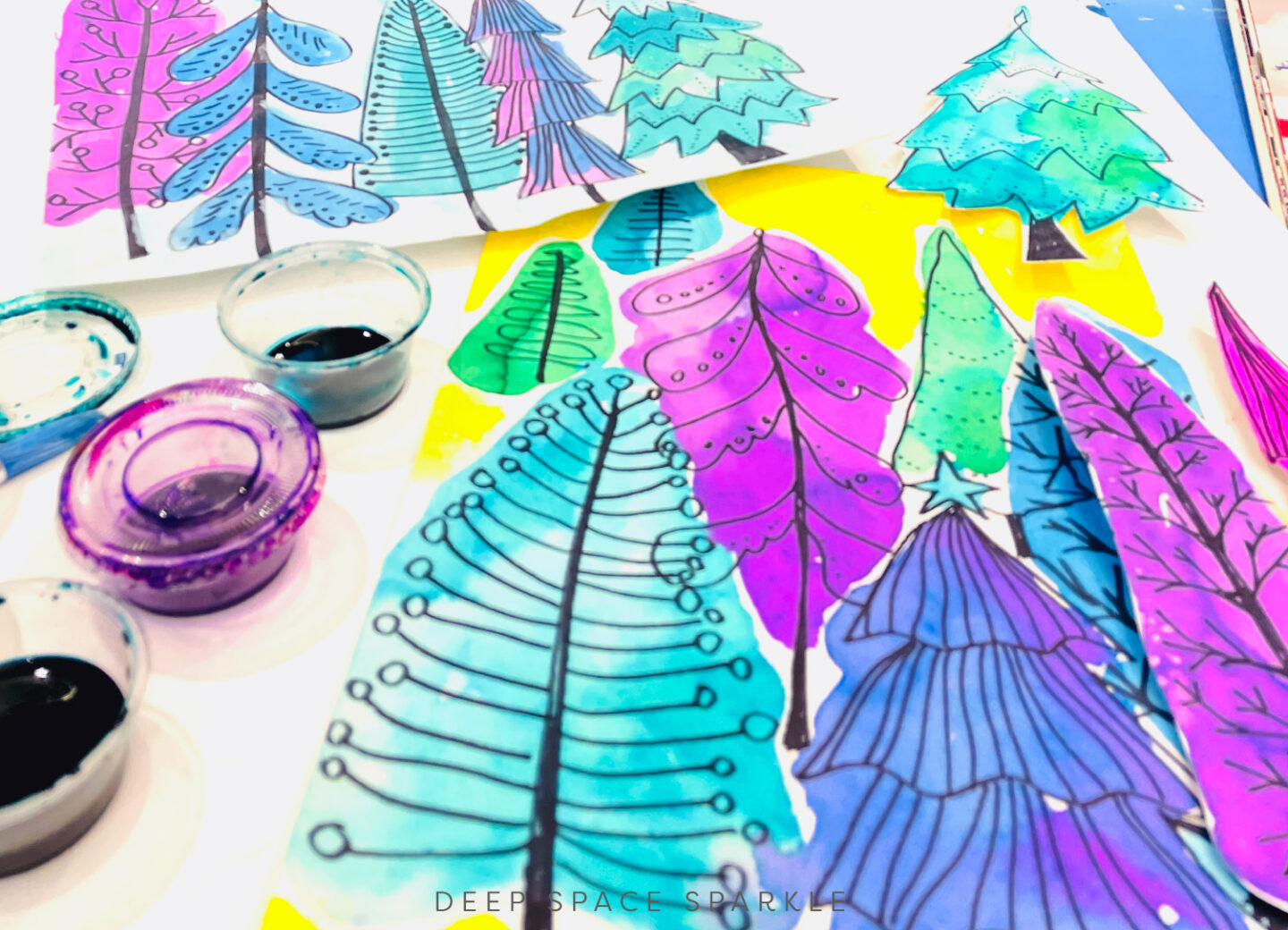 Painting the background…
Select a color that is different from any of the tree colors and apply around the tree shapes. Allow to dry, then admire your work!
I'd love to see what your students created. Share your art on Instagram and tag us @deepspacesparkle
Pin me!