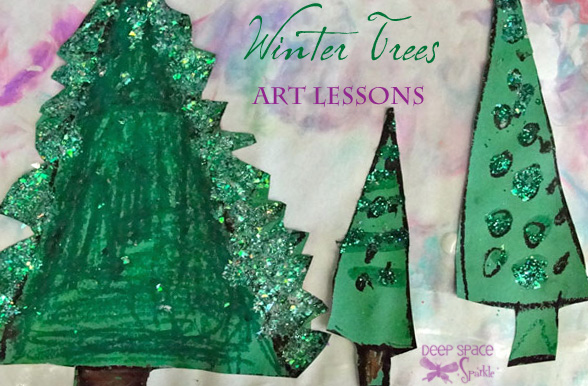 California doesn't have many evergreen trees, but in November and December, our stores are flooded with these beautiful conifers. This is a great lesson in drawing shapes, practicing cutting skills and having some messy fun with paint…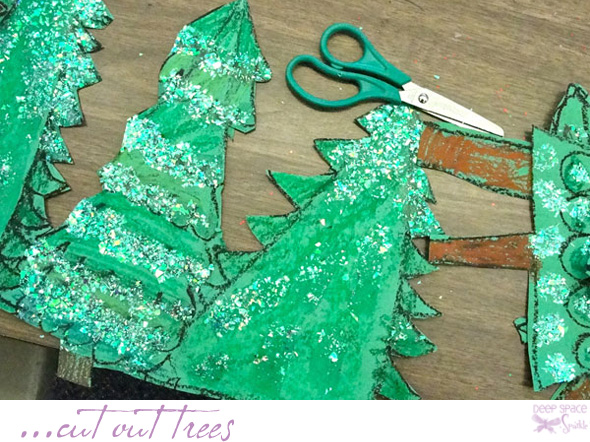 Kinders drew evergreen trees by using a black oil pastel and green 12″ x 18″ sulphite paper. We started by drawing a light triangle and then adding straight and squiggly lines for the bows. We colored the trees using various colors of green oil pastels. A smear of Mod-Podge provided the glue for our "snow".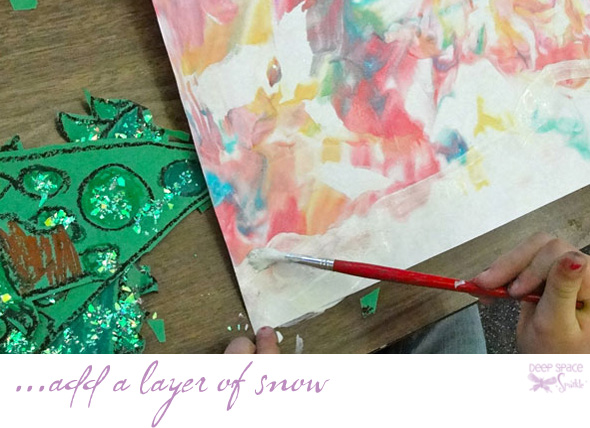 After we cut the trees out, we pasted them to our "Shaving Cream Art" paper. A quick splatter with watered-down white paint added a snowy feel.
Bravo Kinders!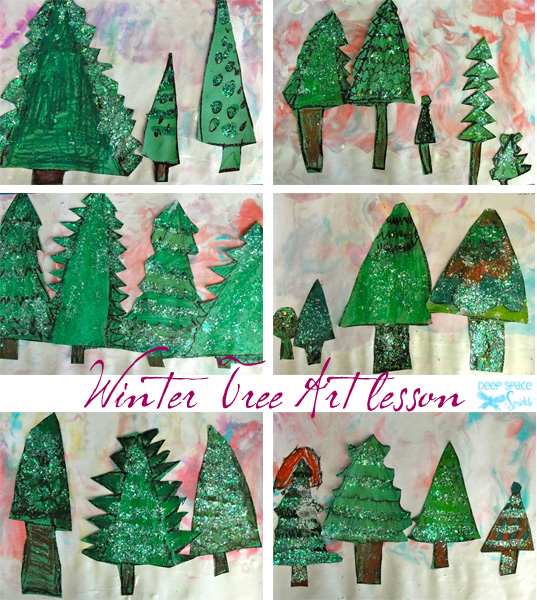 ---
Want more lesson ideas for the holidays? Download this free lesson guide by clicking the yellow button below and I'll send you my 5 Non-Religious Projects for the Holidays!