Despite this year being one of the most disruptive years in my lifetime, there is still a feeling that transcends all the ickiness: the indisputable fact that every year — even this one — opens with beautiful possibilities.
Reflection and acknowledging the past has always been a big part of my life. I can't recall a year when I haven't taken stock, looked back at the year and wrote down ways in which I could make the next year better.
It's so important, that even today on this last day of 2020, when on a day my to-do list feels unmanageable, I'm compelled to share my biggest lesson I've learned this year.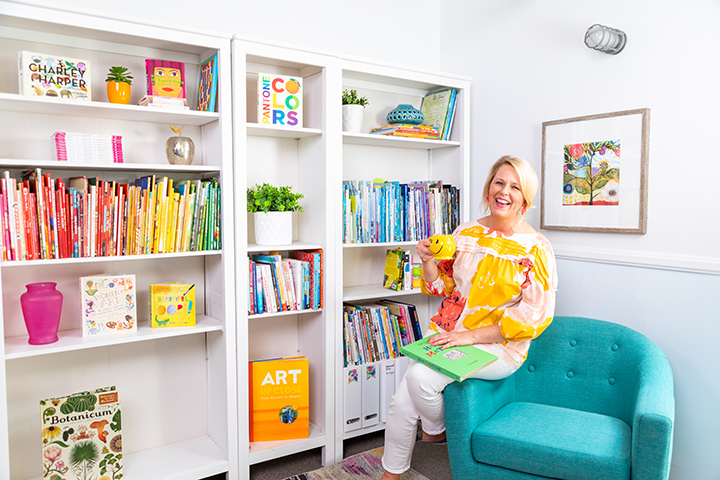 Let's take a step back….
My big goal for 2020, back when the year was ripe with potential, was to update my Teaching Art 101 e-course that I created many moons ago. I still receive emails and messages asking the hows and whats over and over again so I figured a new course would help.
Timing is everything…
I worked on the course all winter…outlining, planning, drafting…until Covid hit and everything stopped. I knew filming the videos for a course on teaching art wasn't where my energies needed to be so before the team left our offices to work at home under California's stay-at-home order, I asked them to pivot…
I realized that if teachers had to go home, and all the kids had to go home, and if teachers struggled to understand streaming technology (which I knew they did) then I could probably help. To be a teacher during this time must have been absolutely frightening. I knew we could help ease the burden.
Emergency Sparkle Kit
Deep Space Sparkle has a huge library of private resources that benefits our members, but not every teacher or parent struggling through Covid was a member. To help bridge the gap, we assembled a collection of videos and lessons that could easily be done at home, made them available for free on Youtube and through a single download.
The team did this in two days, packed up their desktop computers and went home to work.
Over 8K teachers downloaded that kit within days.
I continued to work in the office everyday, driving through an empty downtown Santa Barbara and into an empty parking garage. It was a lonely feeling but I went in to do one thing: create art with kids.
Draw Alongs with Miss Patty
I did a LIVE art project everyday for 4 weeks. Streaming live through the Deep Space Sparkle Facebook page.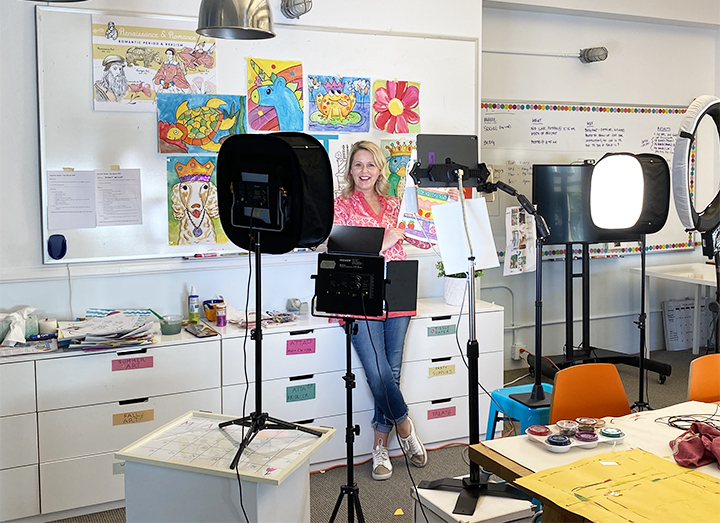 The truth is, I loved it. I loved seeing kids from all around the world join me. Plus, it was fun to be teaching again.

As the weeks wore on, I started to recognize that the kids were tuning in on their own without their parents…I could tell because their comments were written in emoji's. Needed to bring on a few team members just to moderate!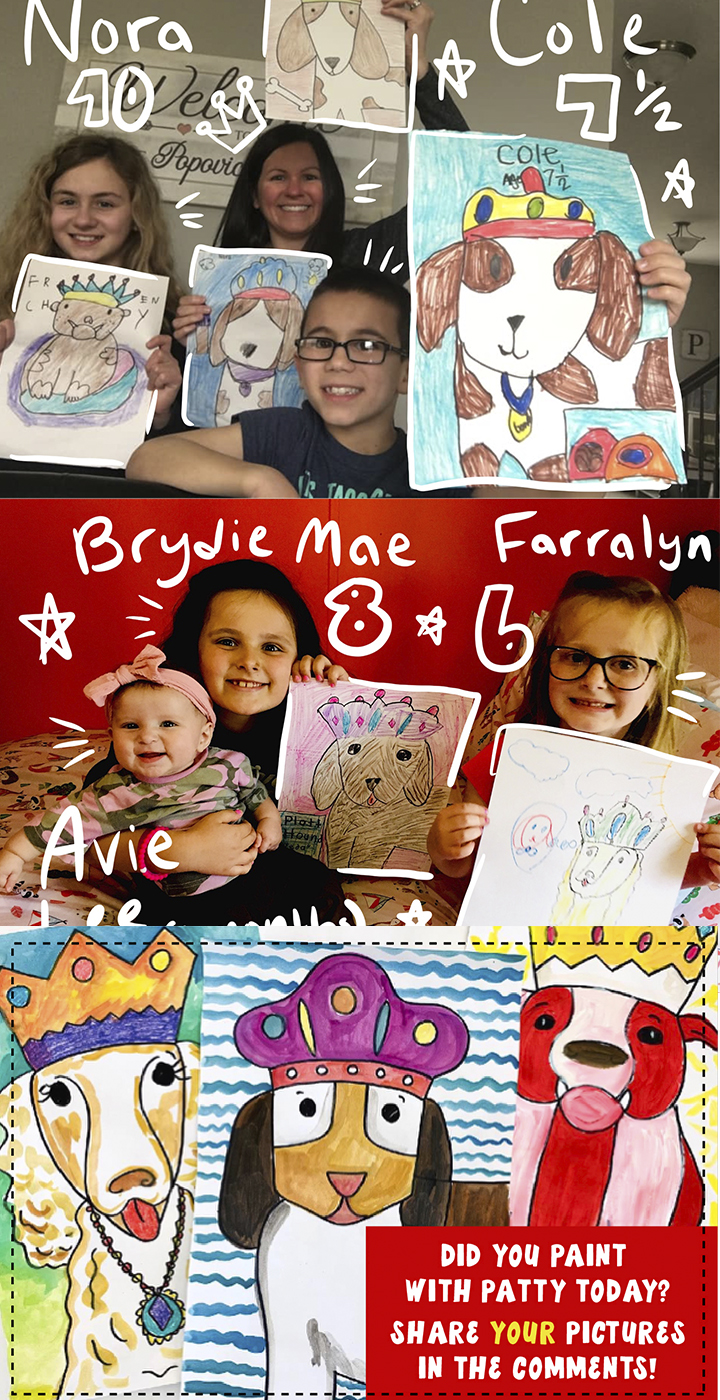 And as much as I loved showing up for the kids at home and helping out teachers, something was happening and it really bothered me. Business owners were using my videos, lessons and handouts as their own. I would see my lessons pop up on another art studio's page and it was shocking. No acknowledgment, just a straight copy and paste.
Growing Pains
This was the biggest challenge I faced this year. Coming to terms with how to think abundantly about what I put out there.
I'm going to be honest, this part of the business almost crushed me. It became so difficult to convince business owners that they are talented and amazing and that by teaching art their way and using their projects, can only strengthen their business.
Otherwise, they would just be a copycat of what I put out into the world.
I kindly asked studio owners not to use Deep Space Sparkle lessons in their advertising or to promote their business using any of our copyrighted material but that they were welcome to use our lessons in their classes. I thought it was a generous offer.
I received hundreds of nasty emails and comments.
I was crushed. I really didn't know what to do. Business owners felt that if teachers were allowed to use our lessons, they should be allowed as well. Pointing out they they were using the lessons for profit didn't seem to make a difference to them because in their minds, teachers got paid, too.
I'll stop my ranting because the rational doesn't make sense and it never got better. But there was a lesson in this.
And it was a big one.
I realized that Deep Space Sparkle had developed into an inspirational source for anyone teaching art to kids; business owner, teacher, parent, homeschooler.

Right before my eyes, and because of all the work my team does each and everyday, this business was making a huge impact.
And being in a scarcity mindset was not the path forward. In fact, it was a huge weight that was preventing me from showing up.
Truly. I hid.
I avoided going live in my groups. I didn't want to deal with the negativity, entitlement and complaints from readers and members who wanted more from me. Who felt I owed them everything. It was exhausting.
I hired new team members to stand between me and these problems because it just felt too much. Neil and I would sit on our terrace and discuss this all the time. He tried to help me craft a message that would help serve our members but at the same to protect our brand. Our business.
I tried this way and that way, yet I still saw things from a scarcity mindset.
And then, one day, not long ago…it hit me.
I was receiving exactly what I had manifested.
It has always been my dream to bring art to children through teachers. I knew deep in my heart (and through years of experience) that if a teacher is well-supported, inspired and knowledgeable, they will be a happier teacher.
And a happy teacher is the beginning of a great art experience for children.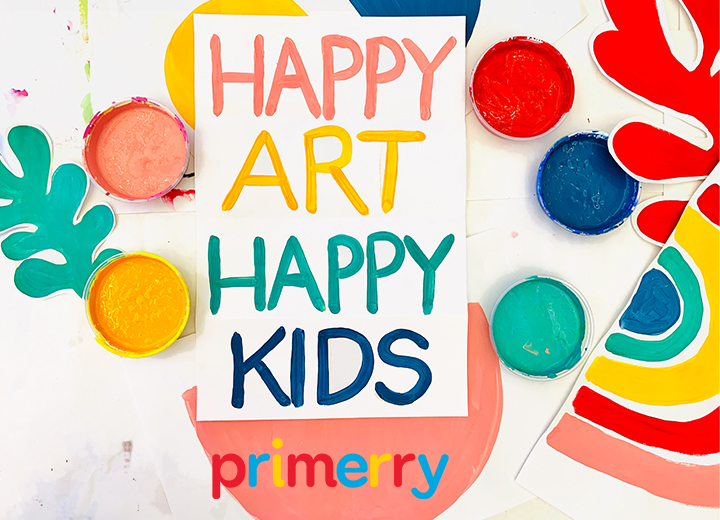 Happy Art + Happy Teacher = Happy Kids.
I know that in order to find clarity, the contrast must be great.
The months of fretting, hiding, being angry and feeling under appreciated were feelings generated by scarcity and not accepting the gift that I have been given.
Today, I have two memberships that support children's art education: one for adults who want to teach art to kids: The Sparklers' Club and the other for kids who want to come to my art class: Primerry.
We now have usage policies in place for our memberships and respect the folks who honor them but I no longer worry about it.
You see, Deep Space Sparkle will be here to help all the lovely business owners take their businesses to new levels. I have alot of information to share with fellow business owners and I can't wait to offer more opportunities to do so in the coming year.
If I can share with others how to operate and run art-based businesses, I know kids all around the world will benefit from it.
Deep Space Sparkle and Primerry continue to grow at a fast pace. I'm excited to share even more of what I know and what I've learned with you all.
And I'm always looking for smart, organized and capable people to join Team Sparkle, so send me an email if this is something you'd like to do.
Here's to a wonderful, happy and creative 2021!