Visiting New York City
After 5 years of planning, I took my only daughter to New York City to celebrate her 13th birthday. It might've been the best trip I have ever taken. I love New York. I loved all the friendly locals who offered to take our picture, the sales clerks who were lovely and welcoming, the museum security guards who kindly asked us to dispose of our water bottles and even the hurried workers who took time to explain the subway system to us. New Yorkers are pretty darn nice.
And so is their city.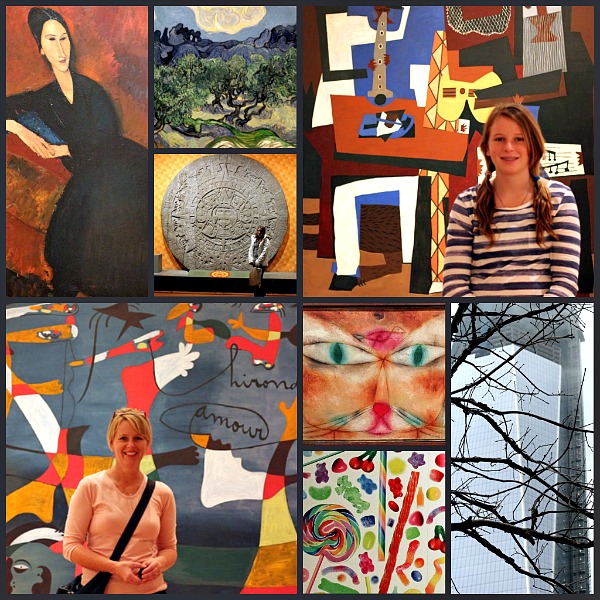 On our first day, I took Elly to The American Museum of Natural History. It was impressive. I always thought of Elly as my artist child, but now I'm convinced she is a future science major. She was enthralled, intrigued and curious. The Beyond Planet Earth tour guide, a British lady, captivated Elly and I with her knowledge and enthusiasm. It was almost overwhelming. So much to learn! We spent four hours at the museum, but it wasn't enough. Going back someday for sure.
I convinced my sister and her two 20-year old daughters to visit the MoMA. Some exhibits are pretty difficult to explain to a non-artist , like why a blank canvas gets to be in a museum or why a bowl of mussels is art. My sister was so funny and at one point, even had a security guard cracking up over a trash can exhibit. But then we got to the good stuff…Modigliani, Picasso, Van Gogh, Miro, Klee, Gaugin…..and we all understood.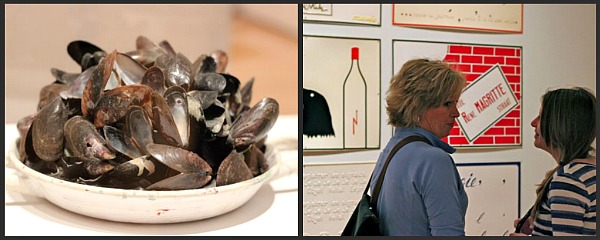 We took lots of pictures. Lots.
Retail stores are a work of art, too. The colors, merchandising, the marketing…pretty impressive. Elly and I went to Dylan's Candy Bar (Elly's favorite), Uni Glo, The Lego Store at Rockefeller Center and a host of others.  One store on Fifth Avenue played tribute to some pretty cool kid's art. That was my favorite!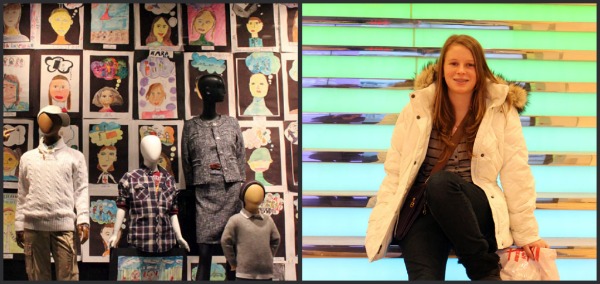 My nieces are from Atlantic Canada, which is not exactly the shopping mecca of the world, so you can imagine what they wanted to do. Yup. Shop. But they also wanted to go to Ground Zero. We spent some time reflecting on what happened and what it must have been like for the families of those who perished. It was sad but I know Elly gained some appreciation for the now common terms ground zero and 9/11.

We capped off the trip with a carriage around Central Park. I know it sounds hokey but it was a really beautiful perspective on the sparkling city skyline. Afterwards we went to the famous Serendipity 3 for dessert. We were planning on going there for dinner but the restaurant is small and holds maybe 7 tables. Dessert was more appropriate and yes, we ordered the Frozen Hot Chocolate!
I'm so glad I went. I'll be creating some modern master lessons soon, so stayed tuned!
Have you ever been to NYC? What was your favorite thing to do?