Art and Literature Art Lesson Plans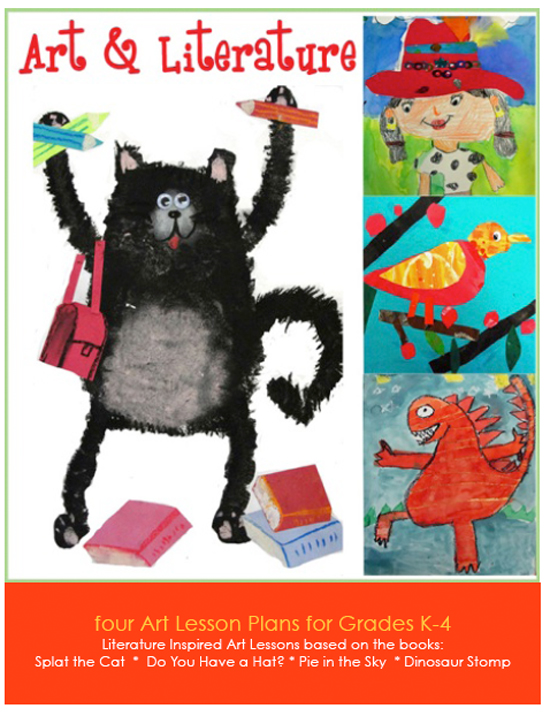 Picture books and art projects go hand-in-hand. These four art lessons inspired by popular children's books, contains full-color tutorials, prep and set-up tips, drawing handouts, templates and student galleries.
The lessons include:
"Pie in the Sky" by Lois Ehlert:Lower grade students create painted paper and use templates to create stunning birds. Great lesson for color, composition and cutting skills.
"Splat the Cat" by Rob Scotton: Perfect for first or second grade, children will love reading this delightful book and creating their own "Splat" using tempera paint and chalk pastel. Scraps of paper turn into Splat's bookbag and school supplies.
"Do You Have a Hat" by Eileen Spinelli:Use one of the six templates (sombrero, wool hat, beach, top hat, sun hat, crown and cowboy) to draw a favorite hat. Watercolor paints and crafts unite in this creative art lessons for little ones.
"Saturday Night at the Dinosaur Stomp" by Carol Diggory Shields and Illustrated by Scott Nash:Use the two drawing handouts to guide the children through a series of steps of drawing a dancing dino and then explore cool watercolor techniques to finish the project.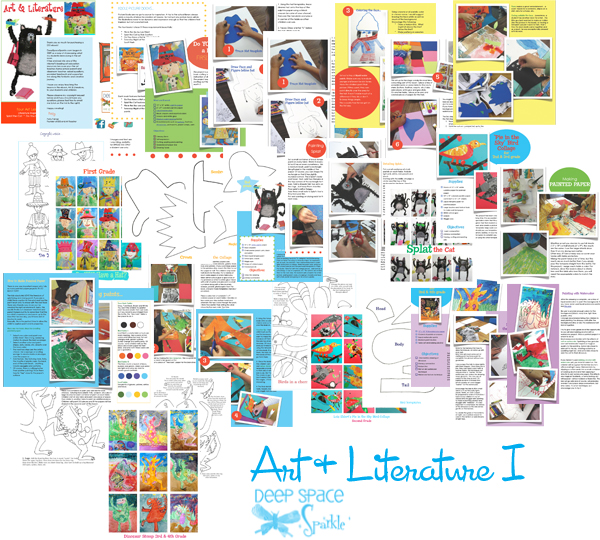 Handouts Included:
Do You Have a Hat drawing Aid
How to Draw a Dancing Dino #1
How to Draw a Dancing Dino #2
Birds in a Cherry Tree
Templates Included:
Bird wings, body, head and tail
Woolen Hat
Book for Splat
Magician's Hat
Beach, Sun or Garden Hat
Sombrero
Crown
Cowboy
Click to view product in my DSS Shop
Click to view product in my Teachers Pay Teachers Store