Oh my goodness, teachers! Essential art book alert!
Danielle Krysa's latest book, Art and Joy Best Friends Forever is an absolute must for your art room book shelf.
It's the story of two friends — Art and Joy — and how they overcome the "Art Bully" (oh yay, we've all seen it show up!). The friends overcome their inner critics by tapping into their imaginations and inventing clever ways to get their creative juices going.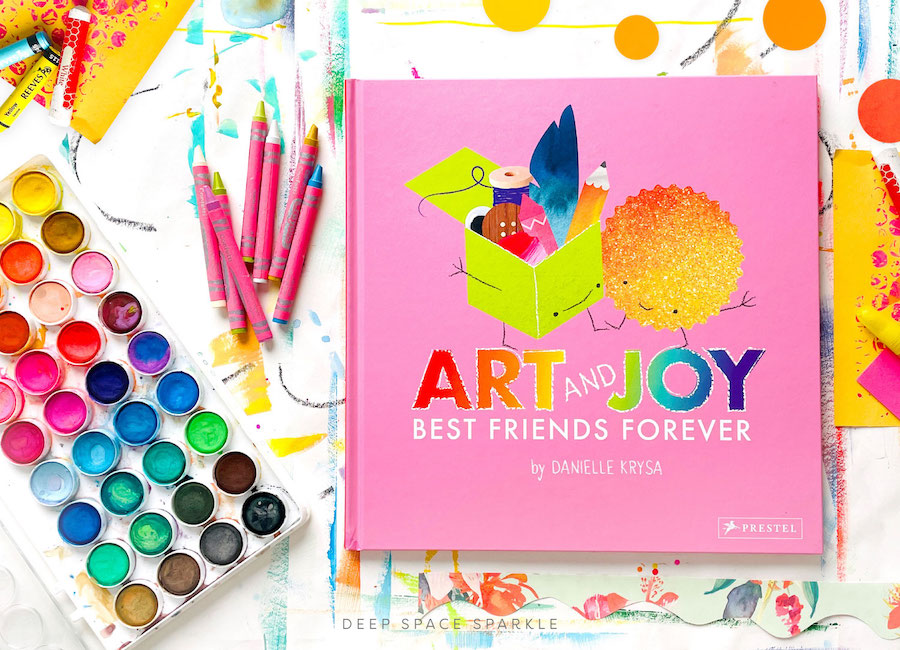 More than ever before, we're seeing an influx of little artists who struggle creating art… feeling the need to be perfect and not understanding or embracing art in the way that is innate for a child.
Have a listen to how I think this book can help our students and children create more of the kind of art that makes them happy and develops their artistic intuition…
Many art teachers and parents reach out, desperate for a solution to help their artist struggle less with creating. It's hard to find the right words to help them and that's why I often lean into picture books and use them often as a transition to art lessons.
Authors and artists like Krysa have a magical and relatable way to connect with the struggle we all face.
I can imagine this would be a great read at the beginning of a school year as we prep into establishing the experiences we hope to create in our art room. But it's a book that should be pulled out anytime we see kids struggling. It can help refocus educators as well.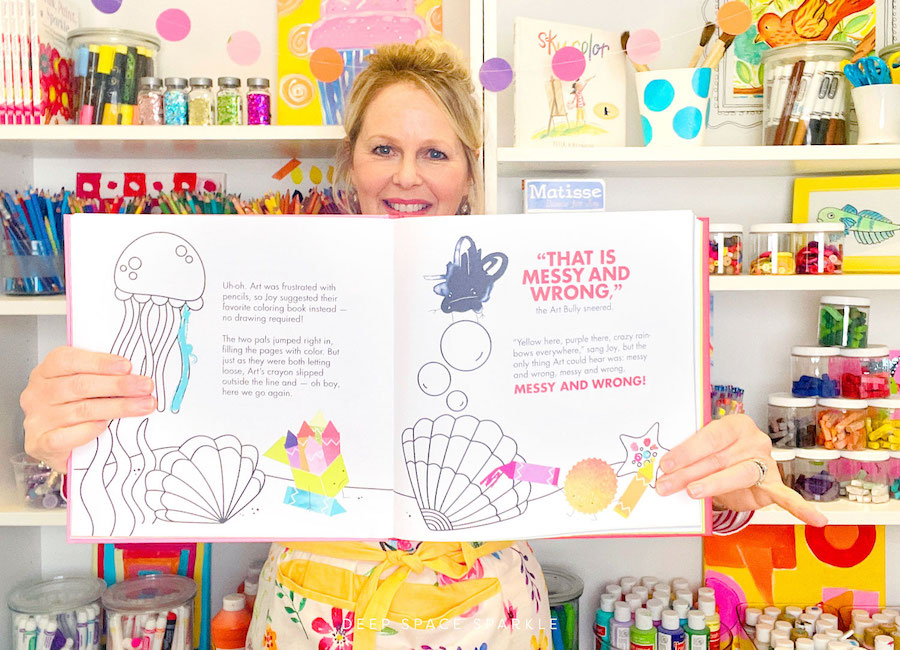 I remember how I felt about art when I first began teaching. Just to witness children creating was mind-blowing to me. As the years passed and now as CEO of an art education company, I've often slipped into the standards and requirements and assessments train.
While these things have their place, they are really just a construct to help administrators justify why art is even allowed in schools.
Don't love that but it's where we are.
So let's keep art for art's sake alive in our schools.
Let's bring out the cardboard, the pasta shells, cotton balls, glitter glue, markers and paint and allow children to create silly, imaginative and absolutely ridiculous art.
P.S. if you need a nudge, Danielle's book will help!