Looking for a quick Fall art project for your Kinders? In this one day lesson, students focus on line and shape as they draw, color and outline their beautiful Autumn leaves. This lesson was inspired by the amazing Laura at Painted Paper and her O'Keeffe Inspired Leaves.
First, my Kinder classes looked at images of leaves and discussed the common features. We took time to notice the stems and the veins. We discussed the various shapes of different kinds of leaves. After spending time observing, the students were prepared to draw their own leaves.
Here's what you'll need:
– 12″ x 18″ yellow sulphite paper
– Oil pastels
– Black liquid tempera paint (watered down a bit)
– Small round paintbrushes
– Real leaves or images of leaves
– Optional leaves handout (download below!)
The project:
I handed out containers of oil pastels which I had prepped earlier to only include Fall-like colors. Students picked one color from the options of red, pink, orange, yellow, green, brown or grey for drawing their leaf.
To draw a leaf, the children drew their stem first and then decided what type of leaf they wanted.
Next came the wiggly or big arching lines that extended away from the base of the stem, which I demonstrated by drawing big and filling the paper in a few organic-shaped leaf examples. Some kids still drew their leaf lines close to the stem, but that's okay.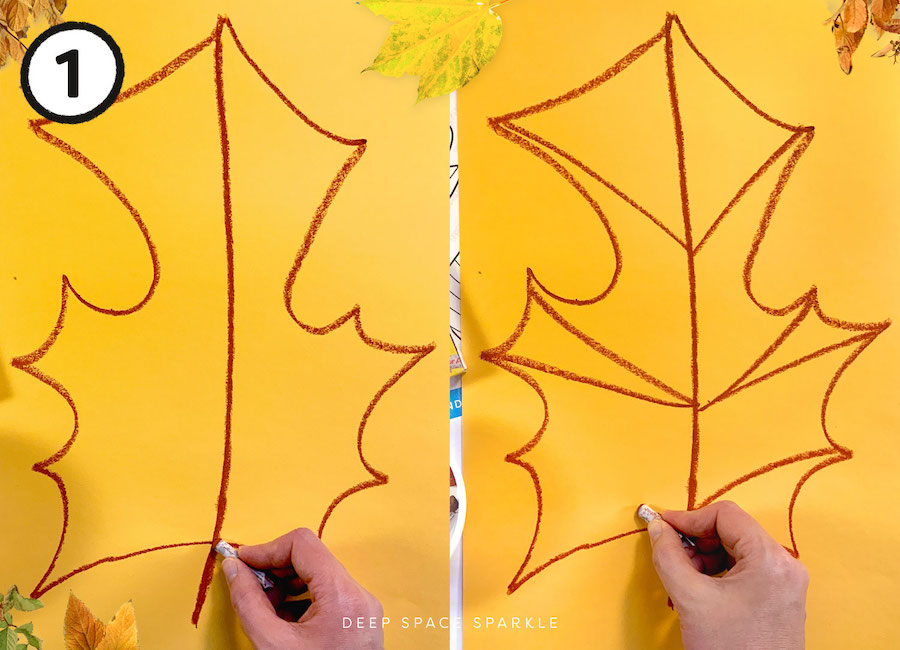 The students divided their leaf into smaller organic shapes next, mimicking the leaf veins.
Then, to build those little finger muscles, the students colored in the small shapes on their leaves with the colored oil pastels, using one color for each shapes created by the vein division. I was surprised at how quickly the children colored in their leaves!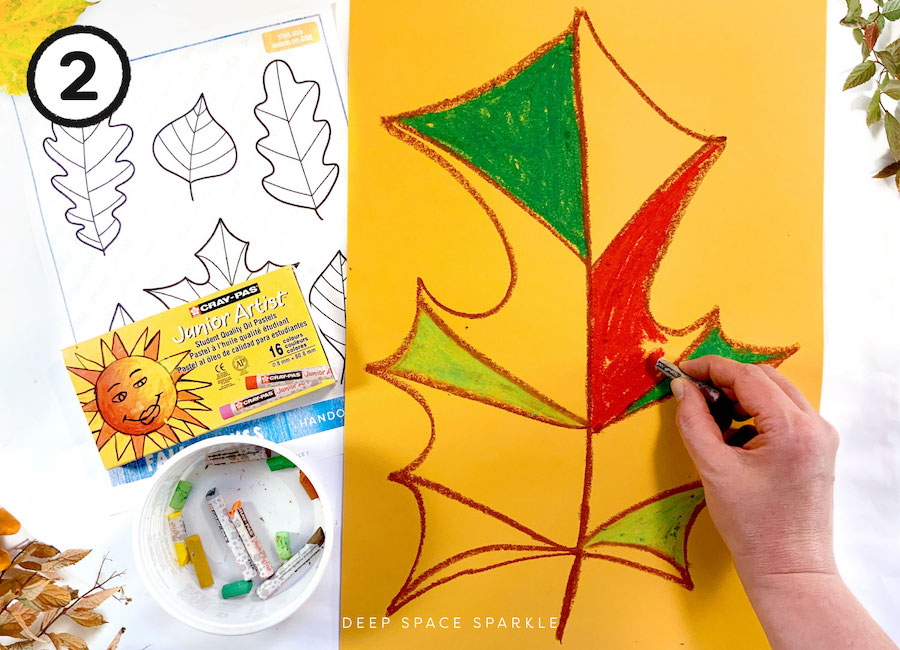 Next, I set out the containers of black paint and small round paintbrushes for reach table.
It's helpful to have these paints in containers with lids so they are always ready to open and pop paintbrushes in for quick distribution to students. I like to mix the paint with a little water so that it's smooth for students to paint with.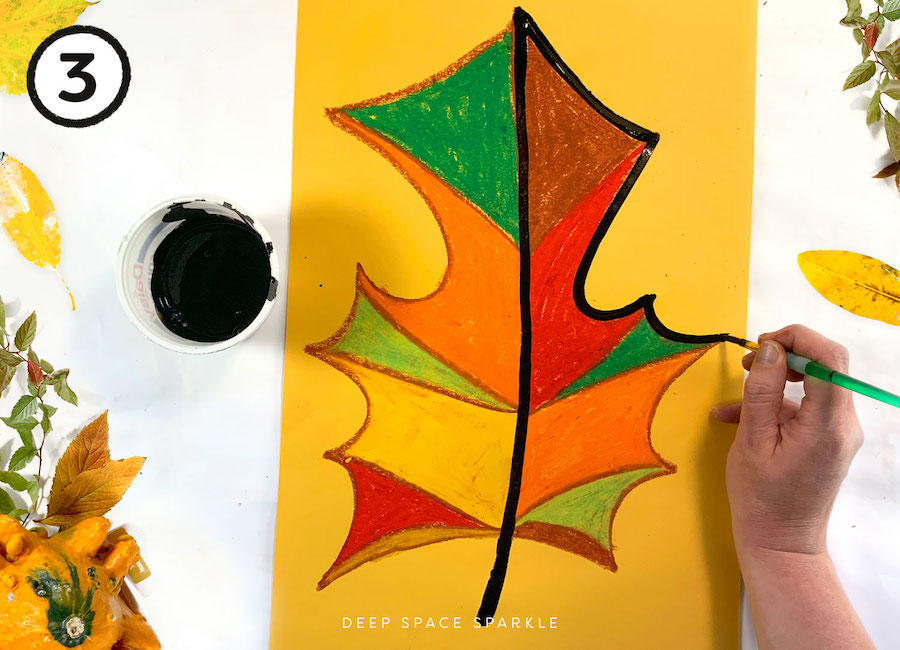 Use the black paint to go over the original drawing lines. Trace the outline, also called the contour line, of the leaf and each of the veins.
When the paint tracing is complete, allow the leaves to dry.
If desired, take an extra class period to cut the leaves out, making sure to leave the outline intact, or leave the leaves the way they are, as a beautiful, one-day Autumn lesson.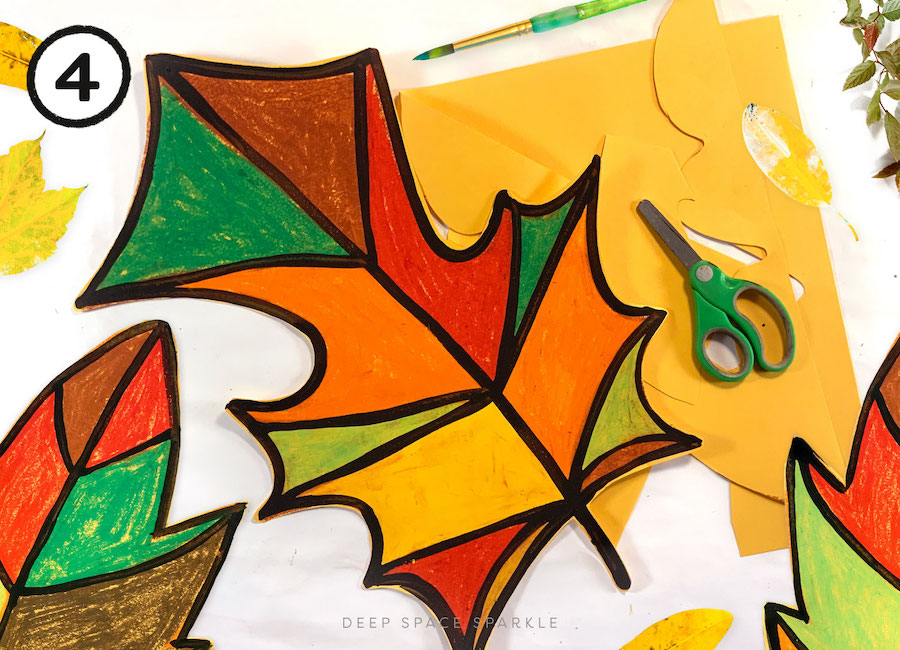 Download the free project handout below! Add your name and email and we'll send it straight to you –