MAKE YOUR OWN SKETCHBOOK FOR LESS THAN 50 CENTS
I've been a bit obsessed lately.
I've been making my own sketchbooks to record my thoughts as I experiment with a new technique, work on an art course or just practice mixing colors.
I was totally inspired by my interview with Anna Bartlett from Shiny Happy Art and her collection of personalized sketchbooks. On episode 91 of Art Made Easy, Anna and I chat about working with acrylic paints and how she organizes all of her projects. She paints the covers of pre-made, inexpensive scrapbooks that she can easily find in Australia. She also buys a matching plastic cover to protect her work.
While neither of these products are available here in the States, I decided I wouldn't let it stop me. I considered the benefits of how a simple sketchbook can be used to record your artist efforts on a small calendar cycle.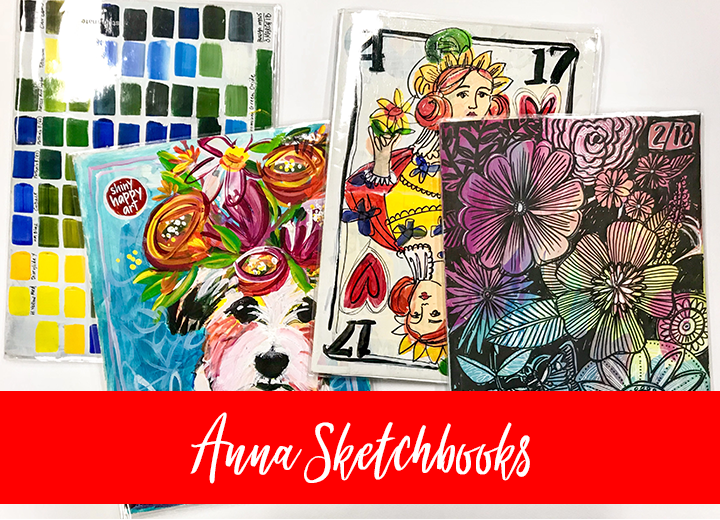 Anna uses her sketchbooks to create art projects that she uses for her paint parties. She puts a date in the upper right hand corner of the sketchbook for easy reference. So a 2/18 means the second quarter of 2018.
SKETCHBOOKS IN THE CLASSROOM
Sketchbooks are a fantastic resource for art teachers. They allow a student to have one place in which to practice their art, either for lesson warm-ups or free choice time. They allow a student to practice mixing paint colors or testing out media.
But….
Sketchbooks can be expensive.
This was the ONLY reason why I didn't use sketchbooks in my school. Maybe some of you can relate?
But after talking to Anna and after my interview with Kaitlyn Edington (Art Made Easy # 088), who creates these types of sketchbooks for her students, I knew I wanted to break down the very simple process for you.
Here's what to do: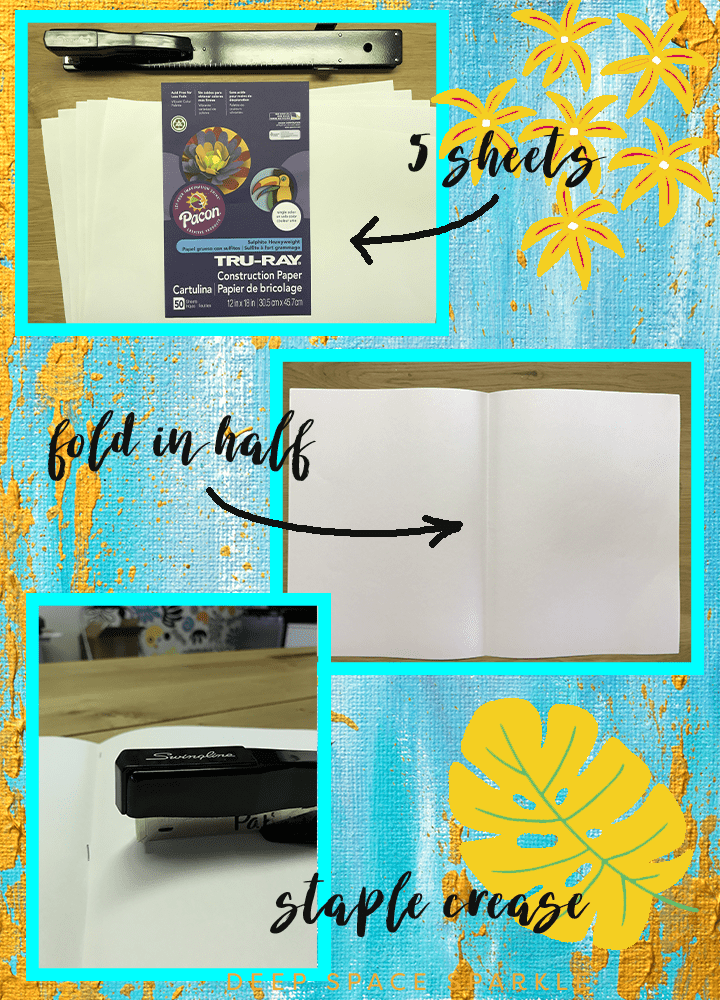 You'll need a long-arm stapler, 5-8 sheets of 12″ x 18″ white sulphite paper and some acrylic paints.
Fold the paper in half and create a good crease.
Use the long-arm stapler to secure the book together in 3 spots.
Fold the sketchbook well and use a hard tool like a ruler to really crease the fold.
That's it!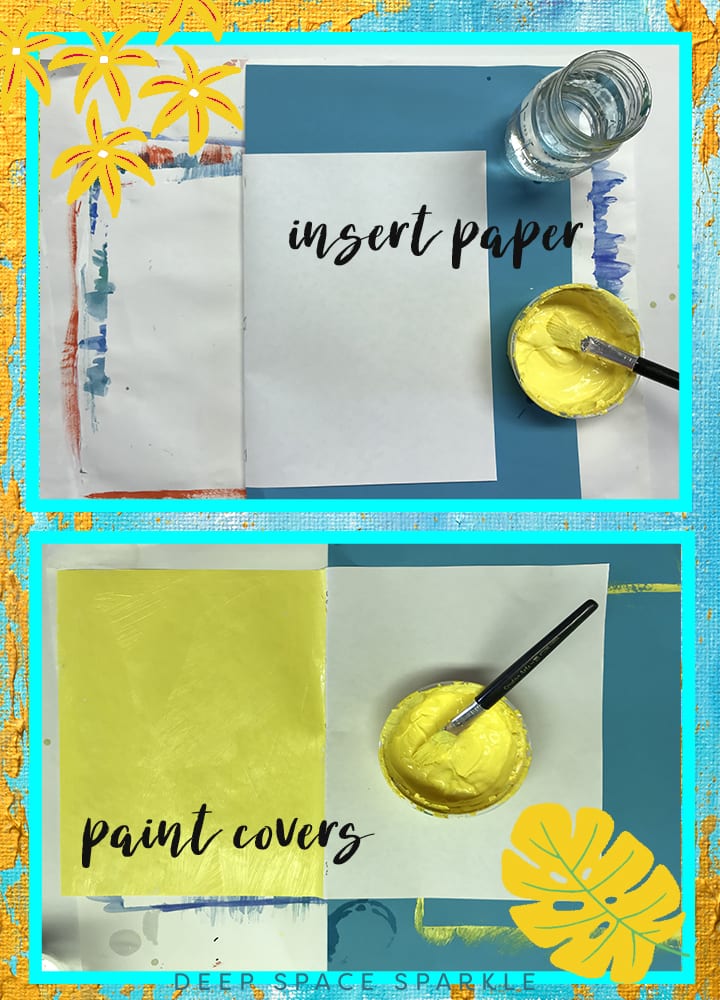 But here's the best part….
Use acrylic paints (I'm using Crayola Acrylic paint) to brush one color over the surface. I like the white Gesso best.
Make sure to place a sheet of paper under the front and back cover so the pages don't stick together during the drying time.
When the paint is dry, the kids can decorate the cover with more acrylic paint.
Note: acrylic paint is best for the covers as liquid tempera paint will have a chalky finish and is prone to cracking.
WATCH THE LIVE DEMO:
Do you think this would work with your students? I'd love to hear how you use sketchbooks in your art room….