This is the final video in my 3-part series on what art supplies to buy for your child. The paper, paint and brush selection is basic but these materials form the foundation of a great art toolkit to foster independent art-making in your home.
You can check out my favorite paper right here. And visit this post to learn what type of paints I recommend for home use.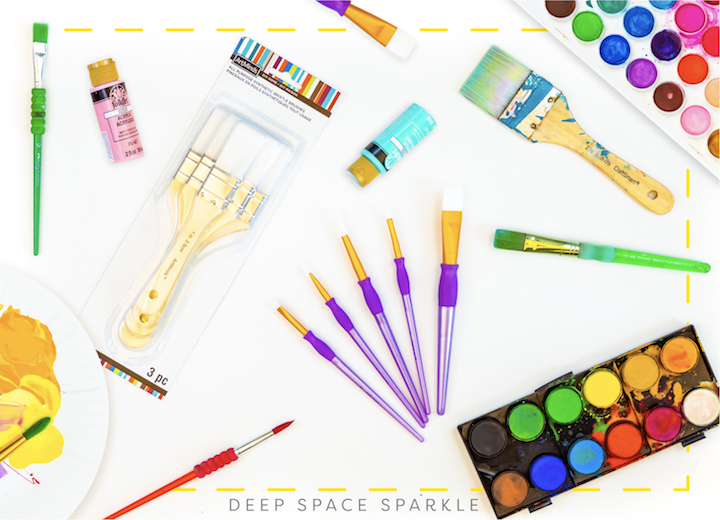 In this video, I'm sharing what brushes I love for making art at home. You may not have given much thought of brushes, trusting that the brush that comes in the watercolor paint sets are perfectly fine. While you don't have to throw it out, the brush is often too flimsy and/or coarse to hold much paint. So, not so great. Save them for craft projects when you don't mind if you ruin the brush with mod-podge or glue.
Instead, invest a few more dollars into a set of all-purpose brushes. No need to buy watercolor brushes, just stick to a kid-friendly brand like Faber-Castell or Royal Langnickle or purchase a set that you can find at a craft store (I show you my favorites in the video).
If you have ANY questions, I'm here to help. Let's get the right brush for your child so they can have an amazing art studio experience at home!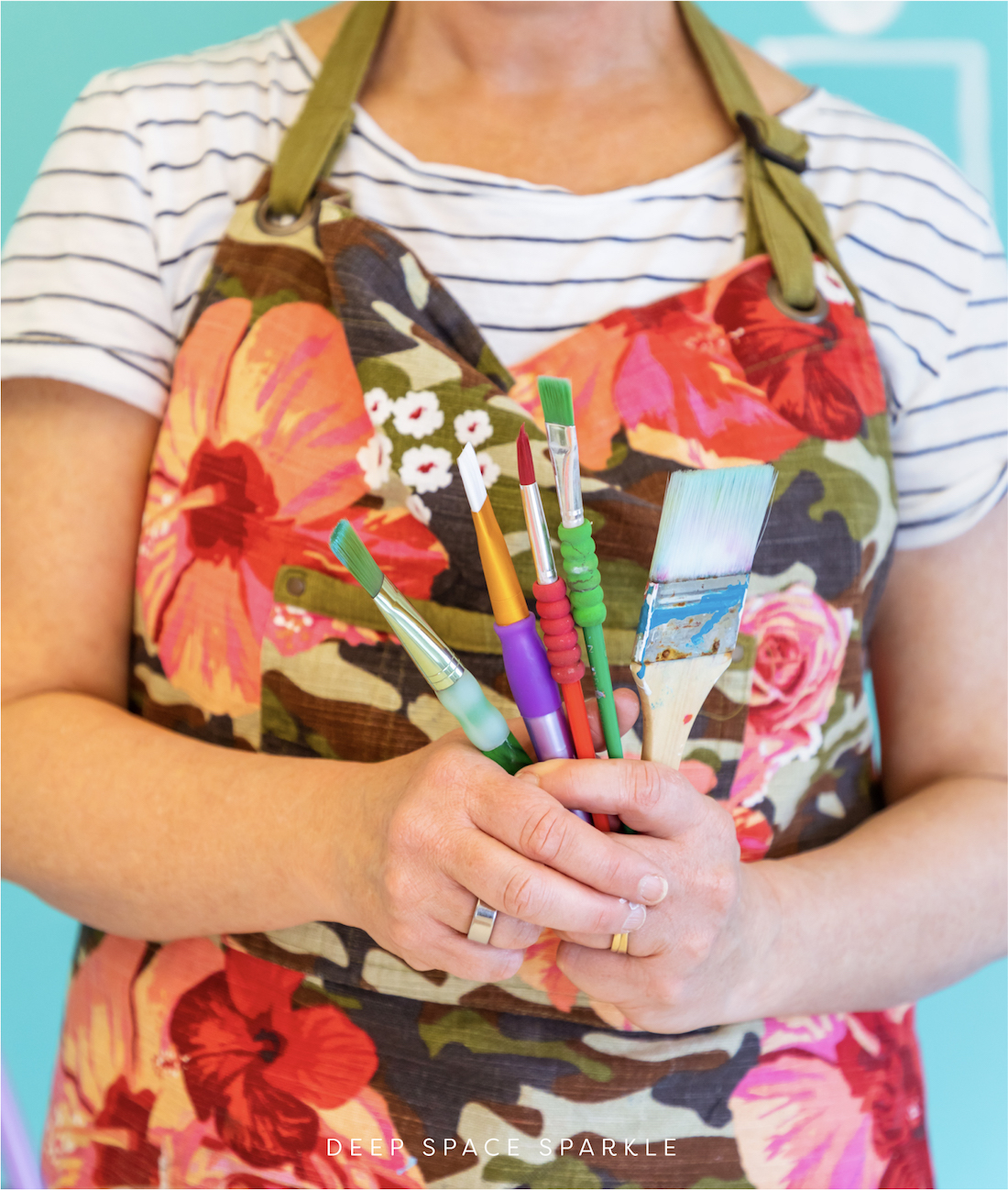 Print out this handy PDF that shoes you a pretty full list of what art supplies I love that can be found in most craft stores…

This is the final post of my 3-part series on the best art supplies to use with your kids at home. Follow along with Part One and Two in case you missed it!
What Materials to Buy for your Child | My Paper Picks Part I
What Materials to Buy for your Child | My Paint Picks Part II
PIN ME!