After spending over 15 years developing lessons for hundreds of children in 3 public elementary schools, my inventory was based on budget and products that supported the wide variety of techniques that I taught in the art room.
But when you're a parent with ambitions to foster your child's love of art yet you don't have a creative bone in your body, the question of what type of art materials to purchase for your child is seriously overwhelming.
In fact, since starting my at-home art membership for families a year ago, it's the one question I get asked the most. So in this 3-part series for parents, I'll share what you can buy at your local craft store like Michael's that are all you need for a great art experience at home.
I went to my local Michael's recently and picked up a bunch of materials that I'll be using in my art episode in Primerry for the next couple of months. Here's what my stash looked like…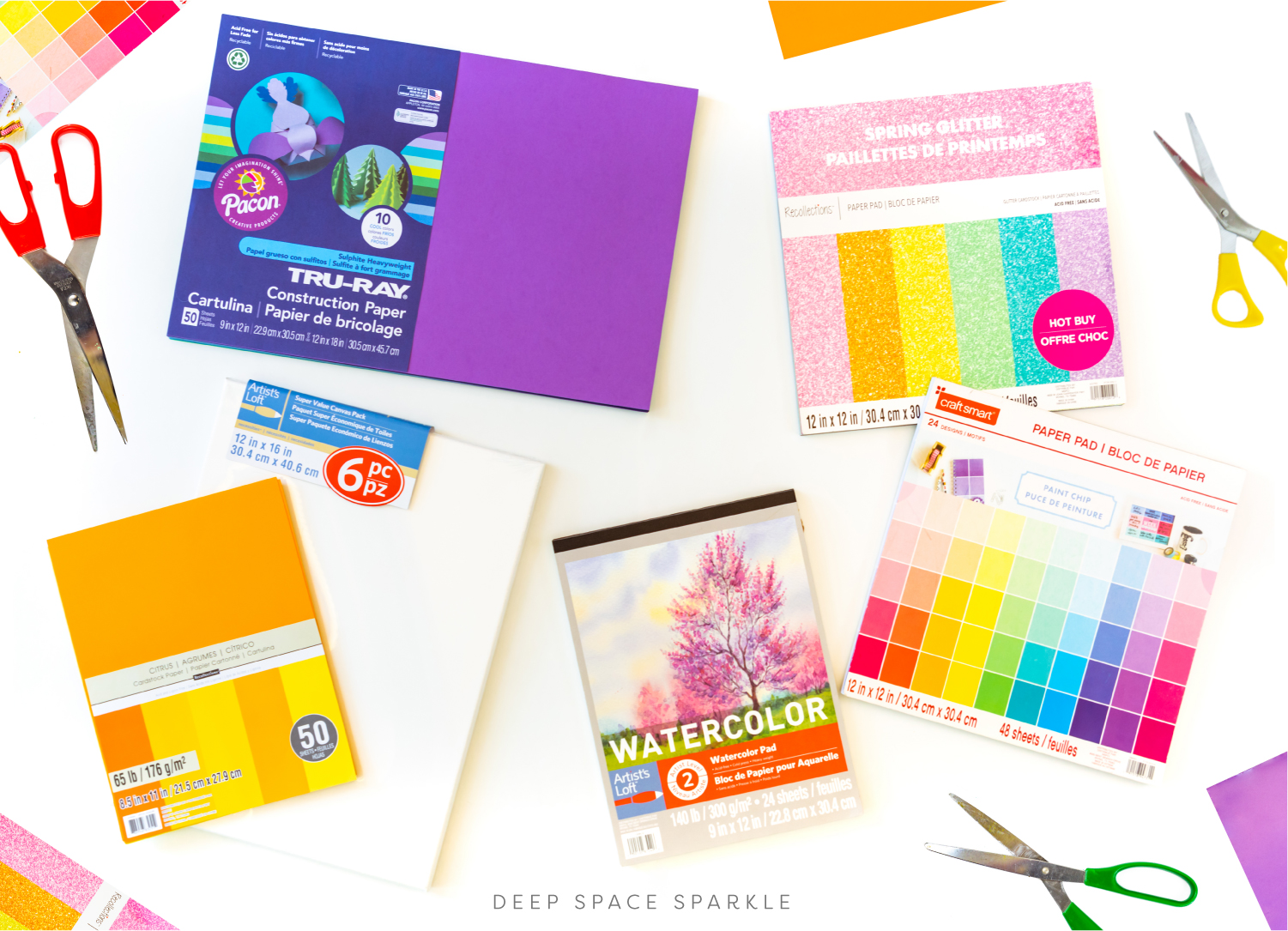 The Best Paper and Canvases to Buy for Your Child
Art teachers know that the best most versatile paper to purchase in bulk is Pacon's Tru-Ray 76-80 Lb Sulphite/Construction paper. What a mouthful, right? Basically, it's a smooth white paper that can hold up to wet and dry media (pastels, paint, markers, etc).
But you may not want to order from an online art company (although you can buy packs of 50 sheets which I highly recommend) and you may rather just buy a pad at Michael's.
If that's the case, this video walks you through what watercolor paper I like, what kind of regular paper to buy and how to identify the best price for canvases.
We created a list of what we share with our Primerry families so they can buy the best, yet most affordable material options for their children.
Click the button below, add you name and email and we'll send it to you:

This post is part of a 3-part series. Continue onto Part Two, to learn about the best art materials to buy for your child to use at home.
What Materials to Buy for your Child | My Paint Picks Part II
What Materials to Buy for your Child | My Brush Picks Part III
PIN ME!