Paint, beautiful paint! It's my absolute FAVORITE medium to use with children as there is nothing more beautiful to me than seeing a child with a paintbrush in their hands.
Truly.
Seeing my students blossom into fearless, imaginative artists through the use of paint is one of the biggest joys of my life.
But I get it.
You may not get as thrilled to see blobs of paints or paint splattered tables as I do, so this post is to help you buy only what your child needs to create art with me.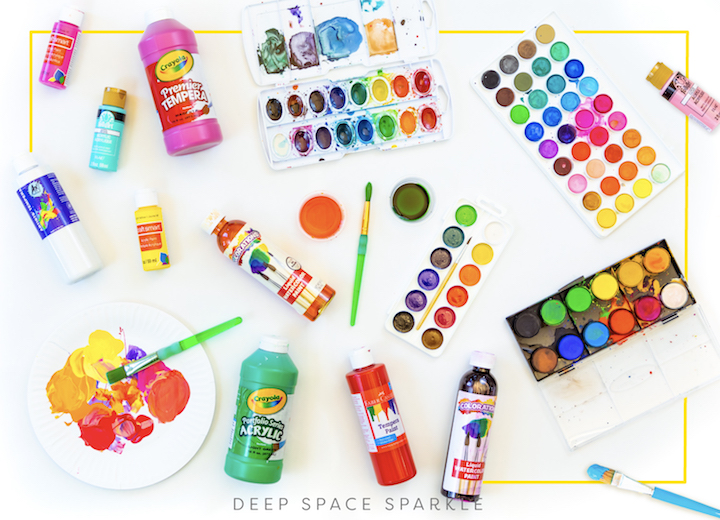 And I promise, you do not have to understand WHY I like to paint or WHY one brand is better. I'll just share with you what will be worth your dollars and what will give your child a great experience with me.
Are you ready?
Part One of the series shares what paper I recommend for your children and Part Three shares what types of brushes I use (and what I don't use!).
Print out this PDF that shows you a pretty full list of what art supplies I love that can be found in most craft stores…

This post is part of a 3-part series. Continue onto Part Three where I share my favorite brushes to use at home.
What Materials to Buy for your Child | My Paper Picks Part I
What Materials to Buy for your Child | My Brush Picks Part III
PIN ME!