The summer break we all look forward to — a time for rest, relaxation, and preparation for the year ahead — feels different this year, doesn't it?
After all, most of us don't know what school will look like in the Fall!
As newly anointed home educators pop into our sparkly universe and commit themselves to keeping their kids at home, there's bound to be a few questions.
I thought it would be helpful to see how Deep Space Sparkle's two art memberships, The Sparkler's Club and Primerry can help you breathe a little easier this Fall.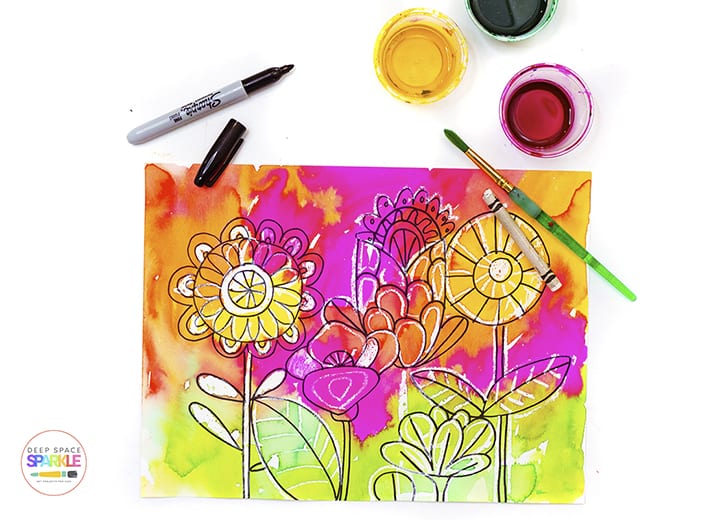 In order to determine what program is right for your family, let's start with a few questions:
1. Are you looking to connect your child's art experience to other subjects? For example, if you are planning to study Space Exploration, would you like to add art projects to the unit? Or study artists or art history?
2. Are you interested in adding worksheets and artist studies to complement the lesson?
3. Are you interested in facilitating an art education program at home?
4. Do you want to set out the art supplies but otherwise be completely hands-off?
If you have a "YES" answer and 1-3 matches your expectations, then The Sparklers Club is the right fit.
If a Heck Ya to question #4 sounds more like you, then Primerry will be your new best friend.
Here's a breakdown of the two memberships: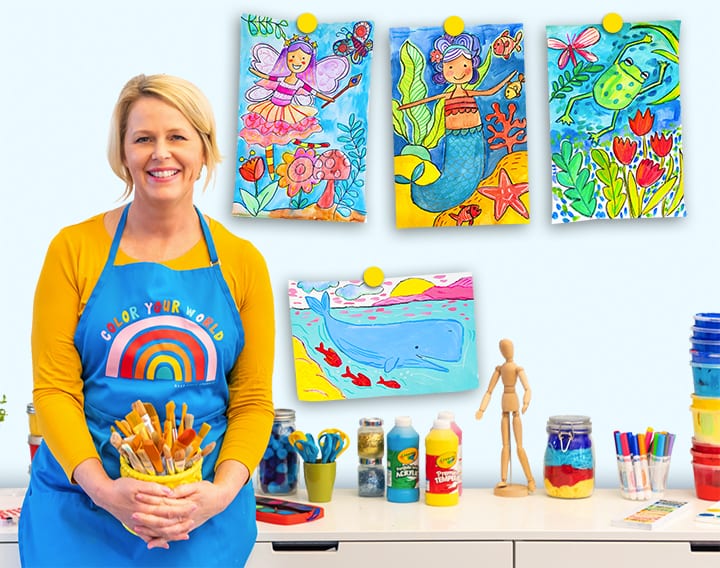 Primerry
Primerry is a video-based membership that releases a brand new episode each week. The 30-50 minute lesson is designed to teach kids the fundamentals of learning how to draw and paint with engaging projects that progress in difficulty as your child grows in confidence.
Primerry encourages the use of quality materials as we believe a little extra attention on the supplies that you bring into your home, means less waste and a richer art experience.
Our approach to teaching children to draw and paint starts with engagement.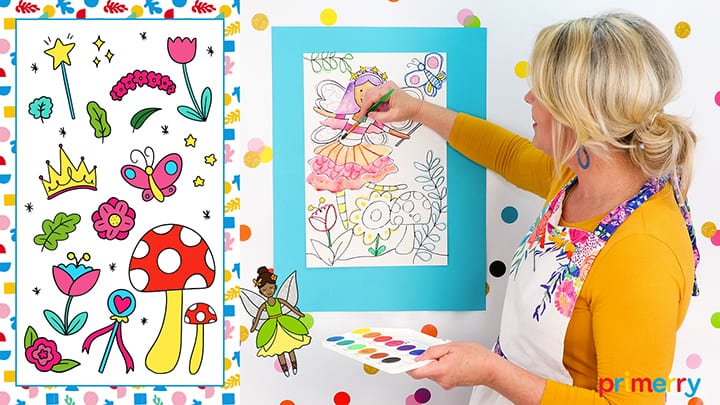 Our videos are edited to include animations that help keep kid's attention, instruction that is gentle and encouraging and projects that are designed for maximum happiness.
We use a framework of guided drawings that progress into drawing from observation so children learn how to start with simple lines and shapes and progress into drawing what they see. Every art project offers options for kids to make their art their own.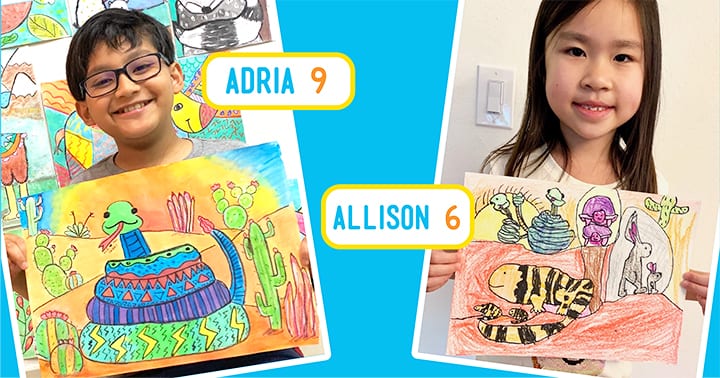 You can watch a video that explains our art philosophy right HERE.
With Primerry, I encourage you to sit with your kids—at least at first— and support them on their drawing decisions but allow them to move through the process on their own terms. That's what the program is designed to do: foster independence and give you some free time!
What do you get as a Primerry member?
With Primerry, we focus on simplicity: login, peruse the assortment of art episodes, gather supplies and create!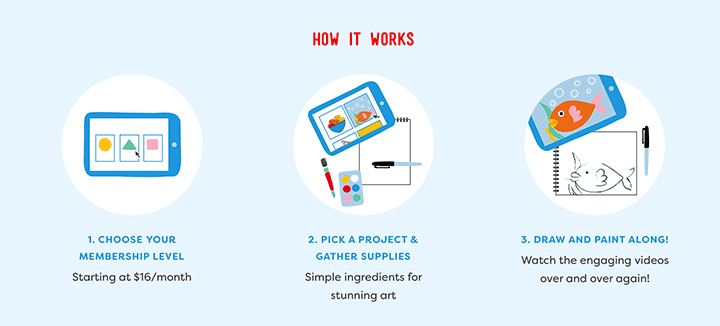 It's that simple.
Nothing to download, organize, schedule, map out, or clean-up. Yup. You read correctly. Miss Patty builds clean-up right into the art episode.
And here's the best thing: the videos never go away. So for as long as you are a member, you can watch the videos over and over again.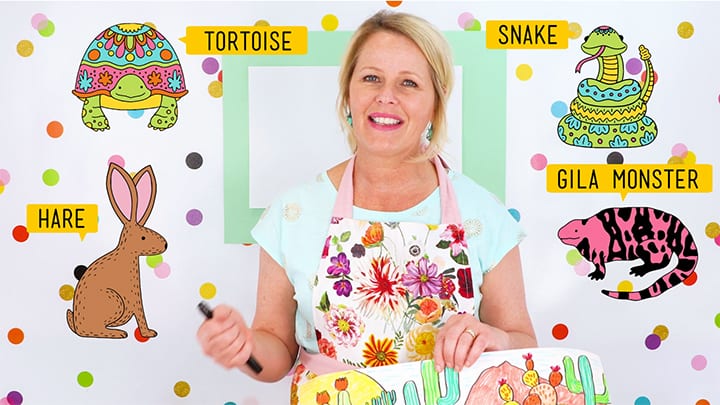 Note: Primerry is available to parents who wish to create an art experience for their children at home. It is not designed to be used in a classroom, art studio or business, or to be shared with multiple families. Your membership fee offers a single user license only.
The Sparklers' Club | Art Membership for Educators
If you love art, can't wait to explore art history, learn about the Elements of Art, contemporary artists and join an amazing group of art teachers from around the world, well, The Sparklers' Club is absolutely for you.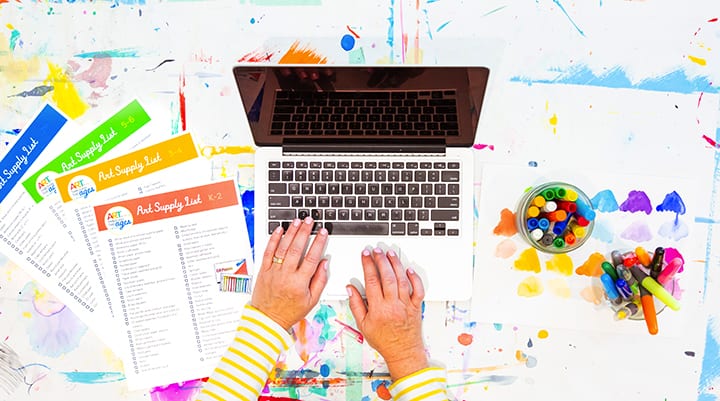 As a home educator, you have a lot of choices of art programs. While Primerry offers a very simplified approach, The Sparklers Club is a robust membership with over 1000 lesson plans and equal amounts like resources like posters, powerpoint | Keynote art presentations, teacher trainings, drawing guides, and videos.
Note: This membership is designed for art teachers in a school setting. Having said that, classroom teachers and home-educators have been very successful with the membership materials for bringing art into their classroom and homes.
So that brings me to YOU….
Here's the truth: this membership has resources, lessons and videos that you may never use. It would be impossible for every teacher or parent to consume every resource in the membership. So don't feel badly if you don't use every resource. You simply don't need to!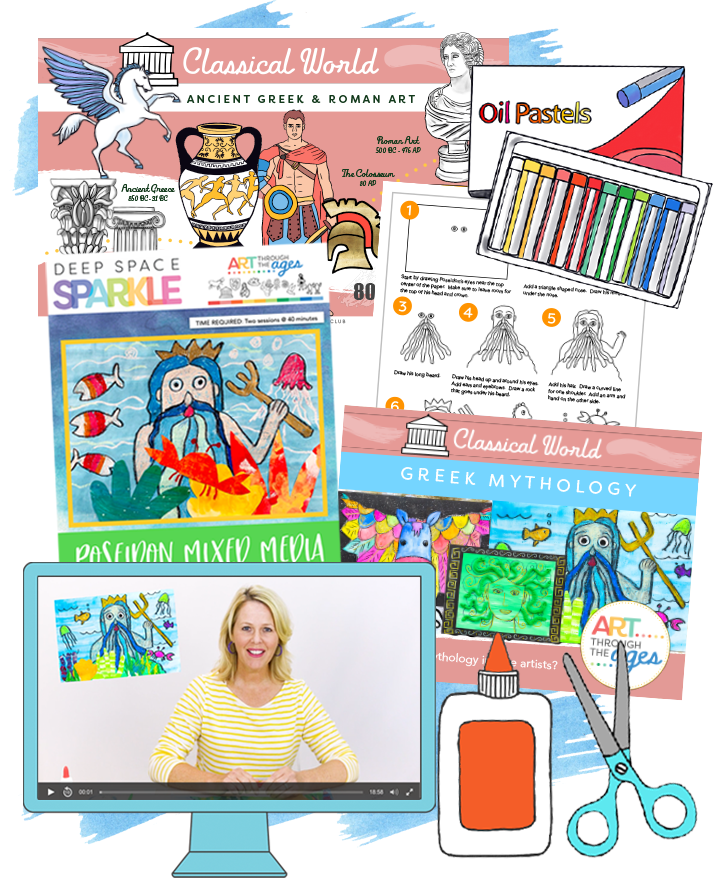 Home-school parents who wish to facilitate an art education program at home, you can choose to use the membership is a variety of ways:
1. Follow one of two done-for-you art curriculums in a sequential manner
2. Select just video-based art lessons
3. Pick and choose as you go!
About the Two Art Curriculums
We have two fully sequenced art curriculums inside the membership that are based on two art paths: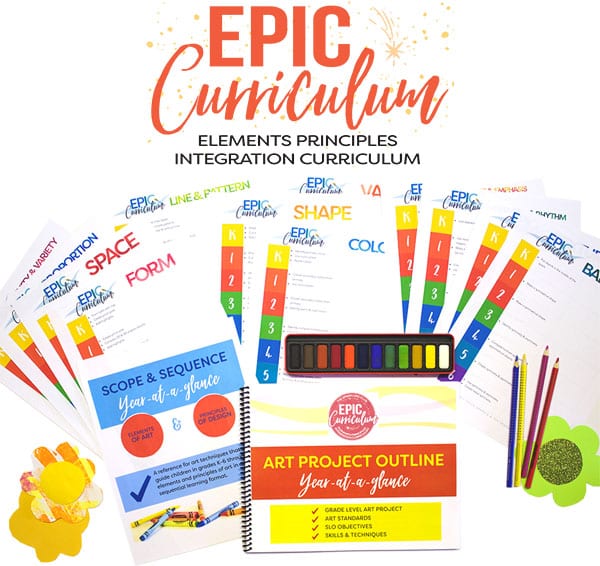 1. Explore the Elements and Principals of Art ( EPIC Elements, Principles, Integration, Curriculum) with lessons that build on a child's art skills each month. The curriculum focuses on lesson plans, drawing guides, posters, learning resources and a planner to help map out the year. All of the lessons included in EPIC can be found throughout other Art Bundles inside the membership. The curriculum plans the year for you so you don't have to!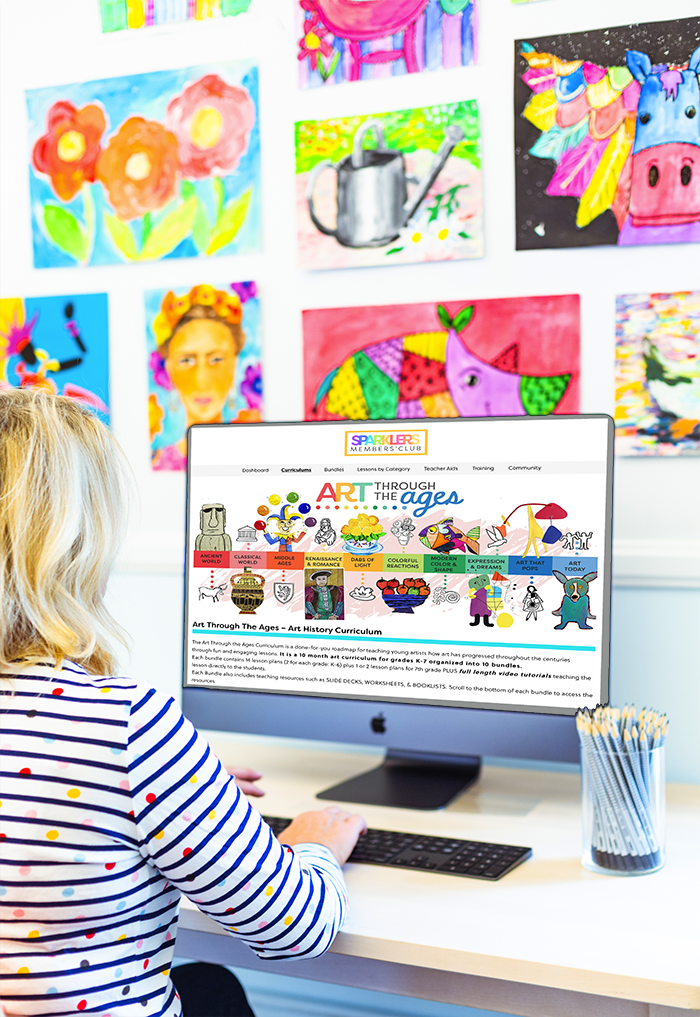 2. Select art projects that are based on a timeline of art history in our Art Through the Ages Curriculum (ATTA). This is a video-based curriculum that features Patty teaching each lesson directly to the kids. As a parent, you will LOVE this format because it takes the pressure off teaching your child.
The ATTA curriculum is not based on sequential learning. You can jump around, pick the time period or lesson you want to create and just go for it.
The skills are not based on sequential development but are very appropriate for each grade level.
3. You can also pick and choose art bundles randomly based on interests or seasonal ideas. Each month, the Sparklers Club releases a brand new art bundle.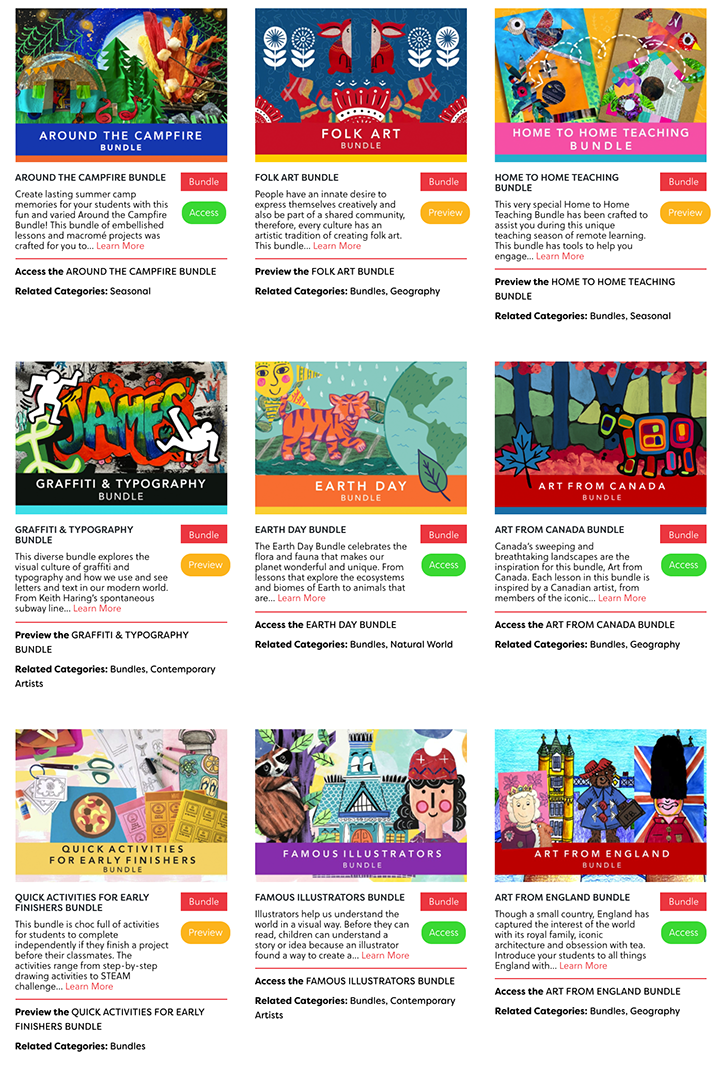 Each bundle features:
9-15 lesson plans (for grades K-7)
Bundles also include Training videos that demonstrate to the teacher a skill (note: not all bundles have training videos)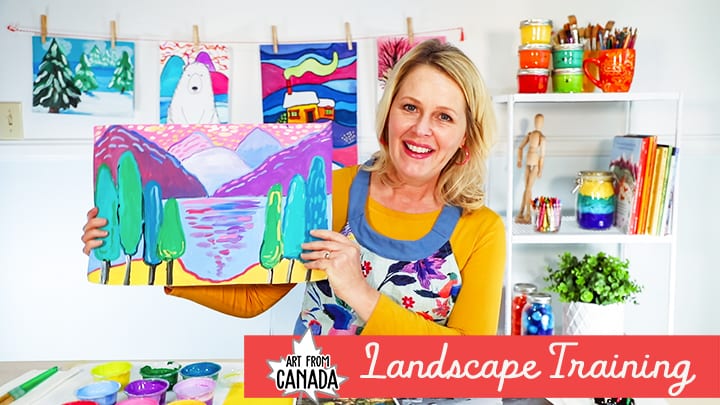 Resources that complement the lessons in the bundle like artist worksheets with additional teacher keys, vocabulary words, artists powerpoints or slide decks to facilitate teaching,
About the Art Videos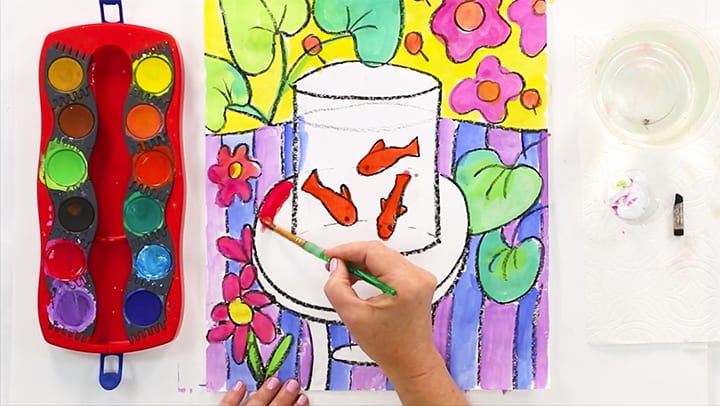 The Sparklers Club includes over 430 art instructional videos that either talk directly to the student or demonstrates to the teacher how to teach the lesson.
Note: The videos in the ATTA curriculum are different from our videos in Primerry. The ATTA videos are based on art history, refer to drawing handouts and use a variety of art mediums and techniques (print-making, acrylic paint, watercolors, collage, clay, mixed-media, etc).
What you get each month as a Sparkler…
As a new member, you receive a brand new bundle each month. That's 9-15 lessons, trainings, handouts, teacher resources, worksheets, etc every single month.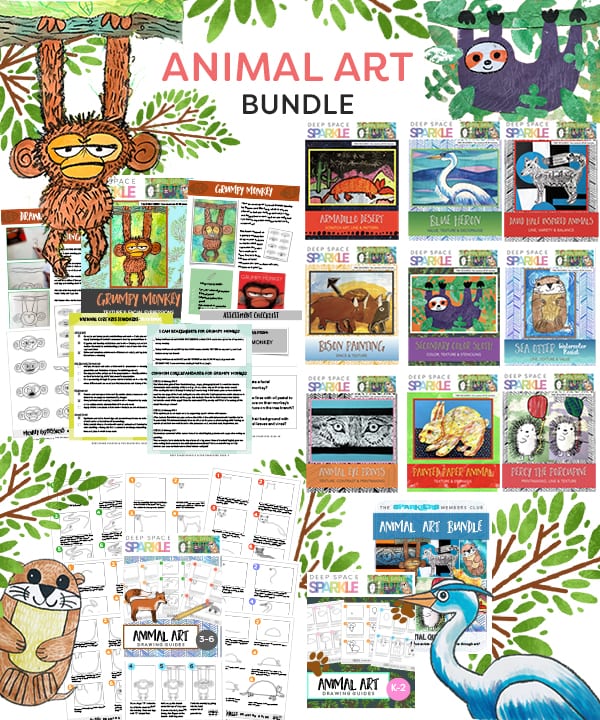 You can also open up two more art bundles from our Bundle Library of over 90 bundles. (so you just tripled the lessons and resources available to you each month)
The downside to this plethora of art options is that you will need to manage it. While this amount of lessons is great for art teachers who teach hundreds of students each day, a home-educator generally has only a few children.
For this reason, The Sparklers Club may be more than you need for your child. If you are getting confused or overwhelmed at this point, Primerry may be a better option.
Yet, many home-educators love the membership even if it's for one child. They tend to choose lessons based on their child's grade level and interest. That's how we categorize lessons in The Sparkler's Club: grade level, not skill level.
One of the best parts about being a Sparkler is the connection inside our private Facebook group. This isn't an ordinary group. It's filled with kind advice, cheery support and lots of bonuses just for members.
Does that help?
If not, ask a question in the comments below. Team Sparkle is happy to help you make the best choice for your family.
Certainly The Sparklers' Club is a robust and rich art resource for anyone teaching art to kids, but there is plenty of beauty in simplicity. And that's what Primerry offers.
So which one is right for you?
Check out Primerry here. Enroll anytime.
Join the notification list for The Sparkler's Club enrollment this August.