A simple, yet lovely art lesson that builds upon the principles of watercolor applications. My fifth grade students used liquid watercolor paints, "black" glue (white school glue mixed with black paint) and 9″ x 12″ 90 lb watercolor paper and a bit of table salt to achieve this lovely watercolor leaves project.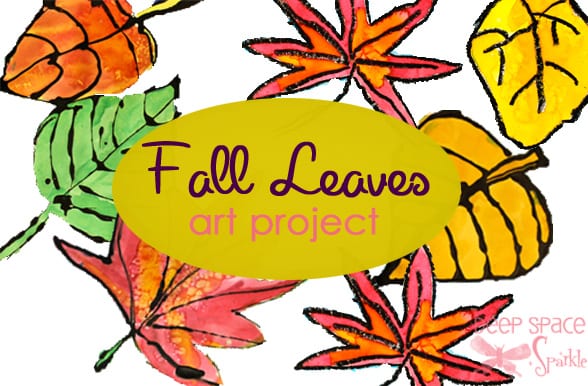 To start, the students drew leaves onto their watercolor paper with a pencil. They used light strokes and tried to capture details. We don't have fall leaves in Santa Barbara right now, so we used photographs and photocopies of pictures.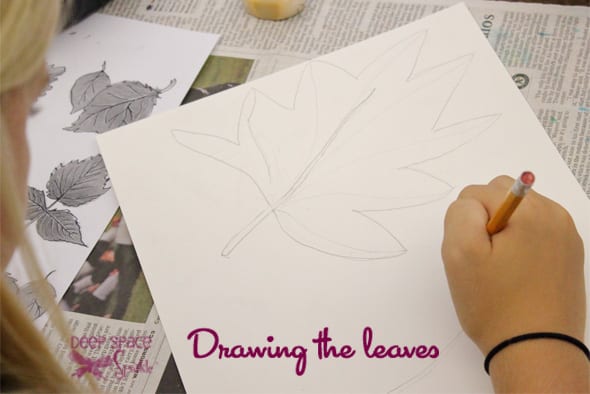 After the drawing, glue was carefully applied to the pencil lines. If a student missed this portion, they could outline their drawings with a black oil pastel, which will give them almost the same look and function (providing a wall for the watercolor paints).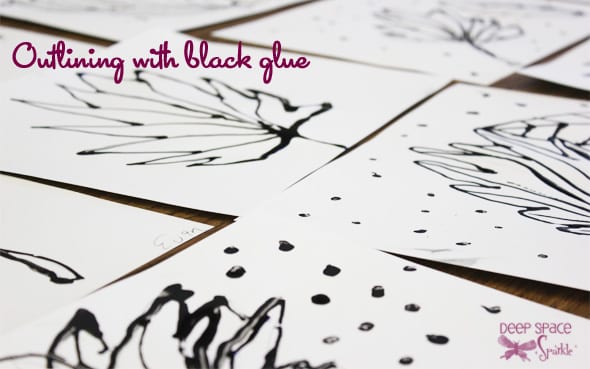 After the glue dries, paint leaves with two to three colors of paints. I stressed mixing colors that were beside each other on the color wheel. For the background, the children painted colors opposite to their leaves. Before the background paint dries, sprinkle a small amount of table salt over the wet surface. The kids can control where they would like to have the sprinkles of salt but encourage a light application. Much easier to remove after the paint dries!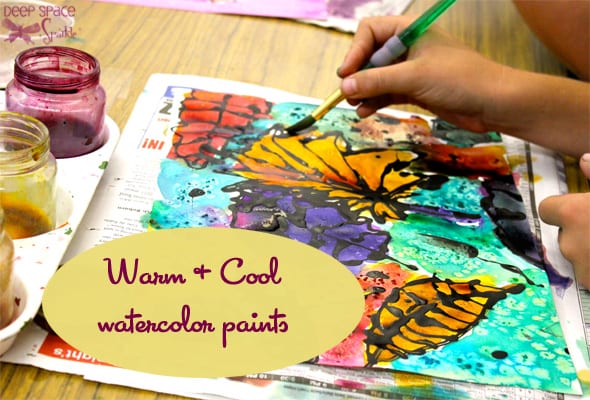 Beautiful Fifth Grade Watercolor Leaves…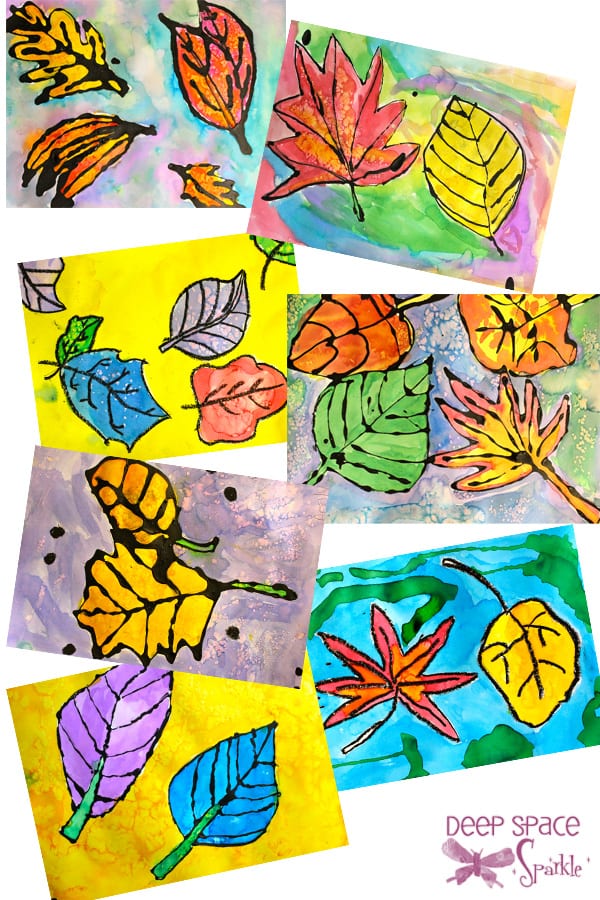 Want more lessons for your fall art activities? Check them out here or try some of these fall leaves projects:
Textured Fall Leaves Art Lesson
The October Freebie pack is chock full of Fall themed lessons, drawing guides, technique tips and video tutorials. Download this handy drawing guide to add to your fall themed art projects this year: