Welcome to November, the gateway to the holiday season!
November in the art room is typically full of activity, colorful turkeys and the beginnings of holiday art. But it is also a chance to reflect on the contributions of Indigenous peoples during Native American Heritage Month and highlight a day of Remembrance in Commonwealth countries.
Celebrate Native American Heritage Month
November kicks off Native American Heritage Month, a time to celebrate the culture, traditions and ongoing contributions of Native Americans.
While we suggest weaving different cultures into the fabric of your curriculum year-round, this month can be a great reminder to illuminate Native American voices.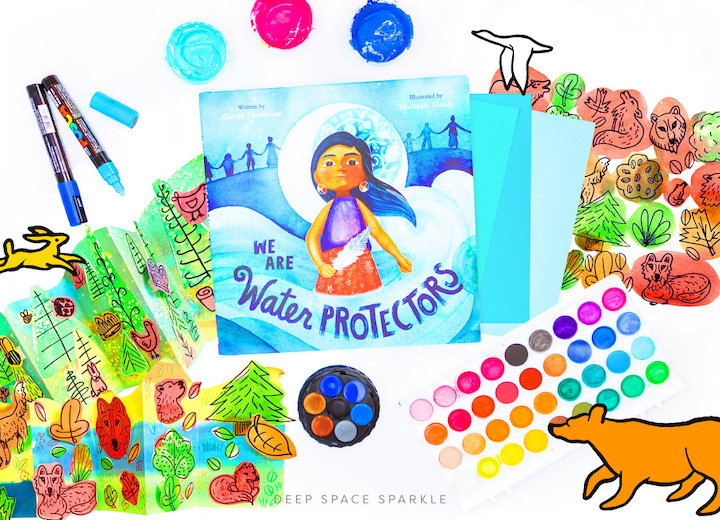 One of our favorite ways to celebrate Native American Heritage Month is by reading childrens' books written or illustrated by Indigenous authors and illustrators. Hearing the words and seeing the imagery straight from the source is an authentic way to immerse students into new cultures.
We Are Water Protectors, written by Carole Lidstrom, who is Anishinaabe/Metis and is tribally enrolled with the Turtle Mountain Band of Ojibwe, and illustrated by Michaela Goade, enrolled member of the Tlingit & Haida Indian Tribes of Alaska, is a beautifully written and illustrated story of environmental protection.
We've created a discussion guide to use in your classroom based on We Are Water Protectors to get your students thinking and talking about environmental stewardship and respect for cultural traditions. Find it HERE.
Want some more books to explore? HERE is another list of our favorite books written and illustrated by Indigenous peoples.
Observe Remembrance Day
On November 11th, Commonwealth countries observe Remembrance Day by wearing red poppies on their lapels to honor fallen soldiers from the First World War.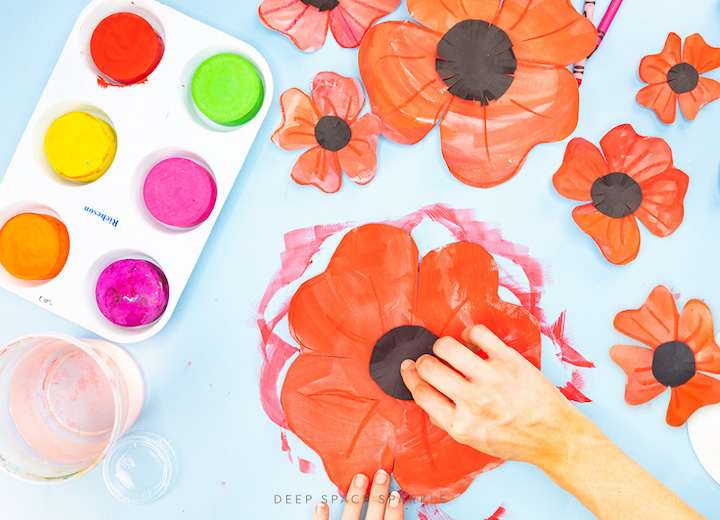 The red poppy is a symbol of both remembrance of the past, as well as hope for a peaceful future. We've created two art lessons featuring the symbolism of the red poppy.
Seasonal Lessons
November is a season of transition, from harvest and turkeys at the beginning of the month to planning ahead for holiday projects at the end.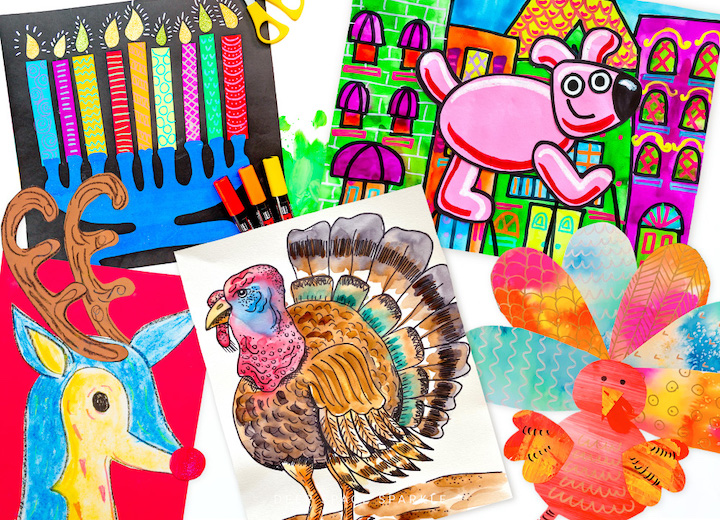 As art teachers, we know that teaching seasonal lessons usually means backwards planning with a few weeks of lead time to ensure that projects get finished before Thanksgiving or the holiday season, making November the perfect time to get a jump start.
Download our November Freebie Pack for lessons featuring turkeys, menorahs, reindeer and even a flamingo Santa for our friends who celebrate a warm Christmas. The Freebie Pack includes templates and drawing guides and even links to a video demonstration of each lesson.
Download your November Freebie Pack here!
Looking for more Thanksgiving-themed lessons? Check out these favorites from the blog:

Advanced Texture Turkey
Jeff Koons Inspired Macy's Thanksgiving Day Parade Balloon Project
November-themed Art Activities:
All Month: Native American Heritage Month
1st & 2nd: Day of the Dead
11th: Remembrance Day
23rd: Thanksgiving
November Artist Birthdays:
14th: Claude Monet
15th: Wayne Thiebault
15th: Georgia O'Keeffe
21th: René Magritte