Aztec Warriors
Aztec Warriors are really fun to draw. Using few supplies (black waterproof marker, colored broad tip markers and paper) my sixth graders dove straight into the drawing with a black marker. When you look at the gallery, it's hard to believe that no pencils were involved, but they weren't necessary. I recently discussed the pros and cons of using pencils in the art room in this post. This lesson is a prefect example of teaching drawing techniques and how to use mistake lines to enhance your drawing. The kids did really well and they loved the energy of the final piece. I personally love the facial expressions–so serious, yet funny!
This lesson was inspired by an article in the LA Times featuring an exhibit at the Getty museum in Los Angeles.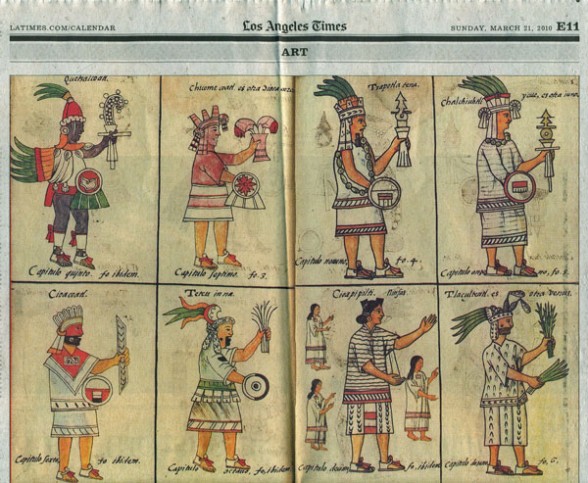 For a detailed look at the process of drawing the ancient aztec figures through tutorials and drawing handouts, you might want to check out my Art lesson Booklet  Art from Around the World PDF Art Booklet.
Sixth Grade Efforts!