A bright spot in a crazy day…
Today was hectic, chaotic and a wee bit stressful. Details, you ask? Let me just say that clean-up went awry and somehow my students thought that pouring the trays of liquid watercolor paints down the drain was helpful.  Hmmm. You all would've been proud that I managed to hold back on cursing a blue streak.
I suppose the kids meant well, but clean-up in my art room is pretty straight forward. Nothing goes into the sink unless I put it there. Thing is, they didn't listen. At all. Not one class today went the way they usually do, so guess what that means?
Yup. It was me.
I'll have to think about the energy I was projecting today or how I delivered my instructions or why most kids thought they were in art recess and not art class.
So much to think about.
I have a headache.
But I do have a bright spot to share with you….a bright, shiny, glittery something…
Craft tape!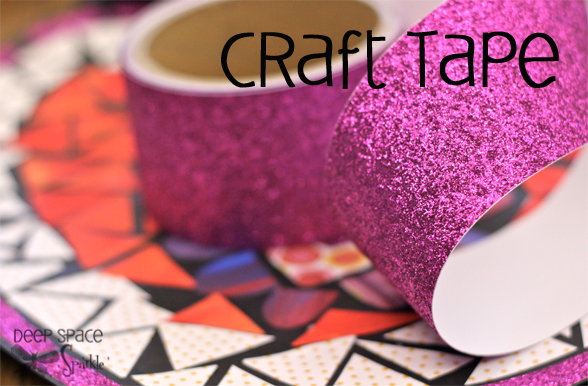 A soon as I saw these shimmering beauties at Michael's Craft store, I knew they would be perfect for my mosaic heart project that my third graders were doing. And I was right. Despite kid's stealing strips from each other, the tape looked beautiful on their projects. We'll work on the sharing part next week, but for now, I will chalk up the craft tape as the best thing that happened today.
How was your day?