James Rizzi Skyscraper Art Lesson
James Rizzi has left his mark on the world. His amazing illustrations has made an indelible impression on me and my students. Last Fall, my sixth graders did a unit on James Rizzi which included Faces and Simple Birds. This time we had fun with James Rizzi Inspired Skyscrapers. This is a super easy lesson for older students. 100% fun and successful.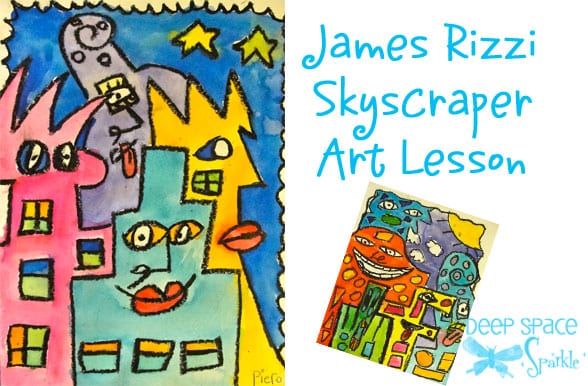 The technique is simple: oil pastel and watercolors. I explained the technique here and used the same 2012 James Rizzi Wall Calendar
 for inspiration and drawing guidelines.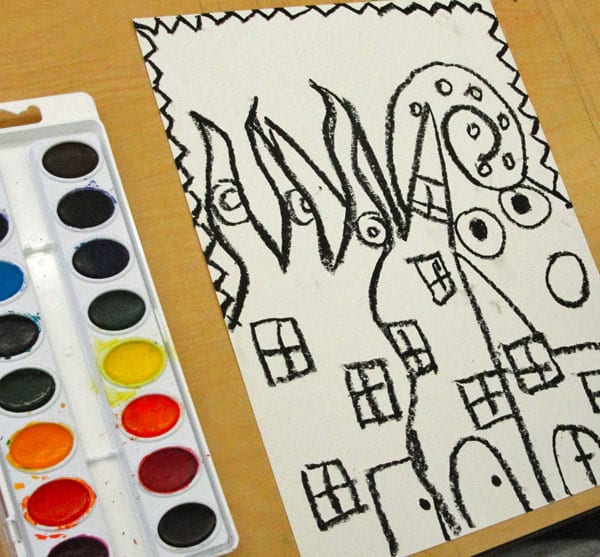 I think it's important to use watercolor paper, no matter what the quality, as that is what makes the project so vibrant. If you use regular construction paper, the watercolor paints soaks into the paper fibers which would result in a dull appearance. Also, make sure to press hard with the black oil pastel.
The drawing is easy for older students. Instead of straight rectangular buildings, students added curved lines and interesting shapes as a substitute. A few pictures of any James Rizzi skyscraper art is all students need to be inspired!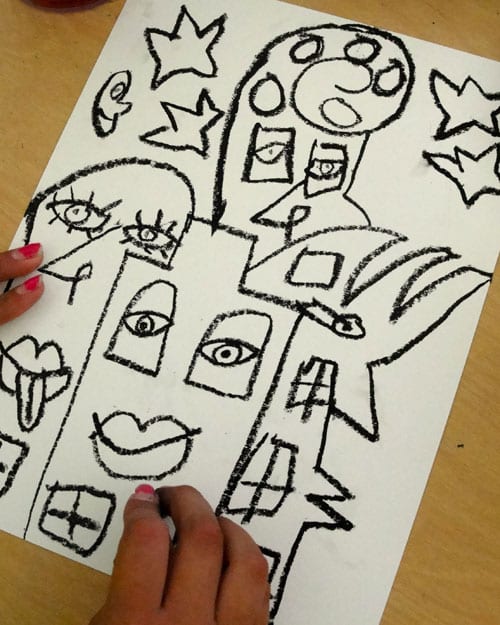 Aren't these wonderful. This lesson didn't take long; just two, 50 minute classes. It helps to use small watercolor paper (9 x 12) to aid in the rapid completion of the project.
Sixth Grade Skyscrapers…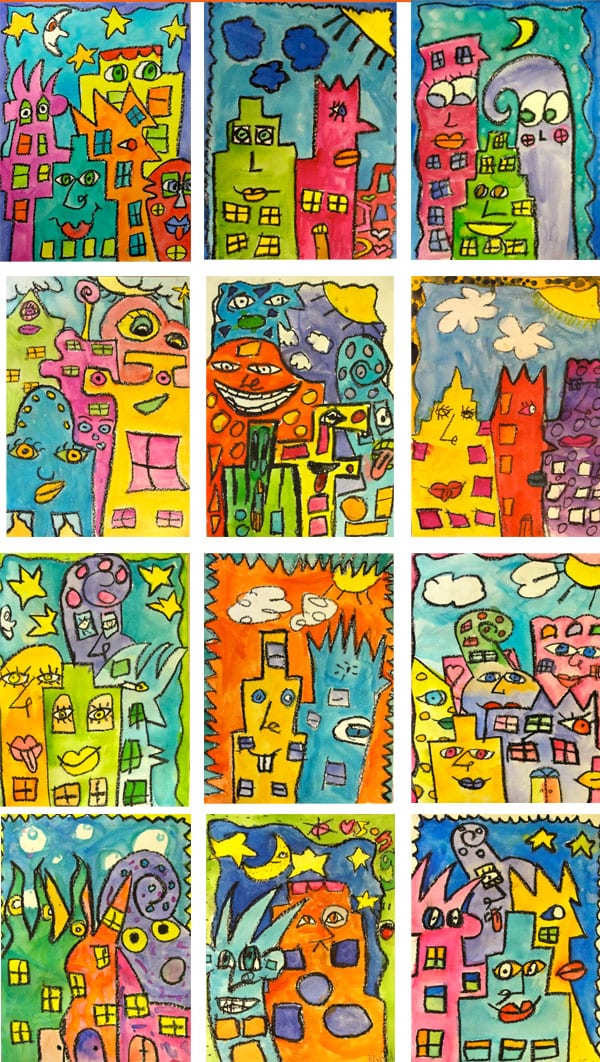 This post contains affiliate links