Princess and the Pea Art Lesson
Here is a great lesson that uses oil pastels/crayons and watercolor for a classic resist lesson. Very easy to draw, this Princess and The Pea project can be achieved in two, 45-minute class sessions. This project was inspired by a Princess and the Pea art project on the Easely Amused website, a children's art workshop in Mississippi. They have great lesson ideas, so check it out!

You'll need the following supplies:
12″ x 18″ white construction/sulphite paper
Black oil pastels
Colored oil pastels or crayons
Brushes (medium)
White school glue
Here's what you do: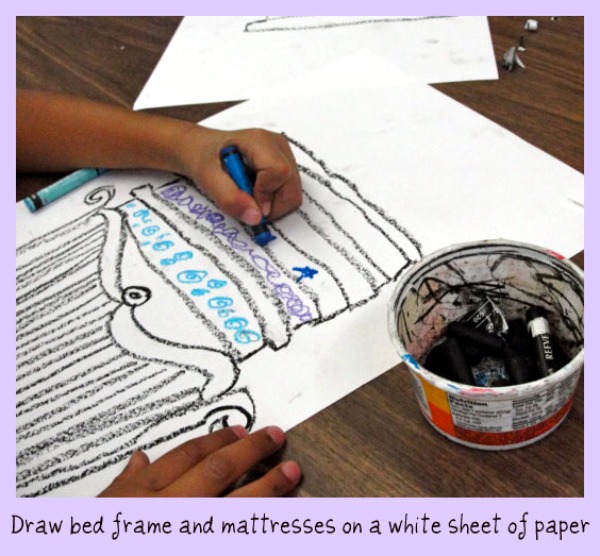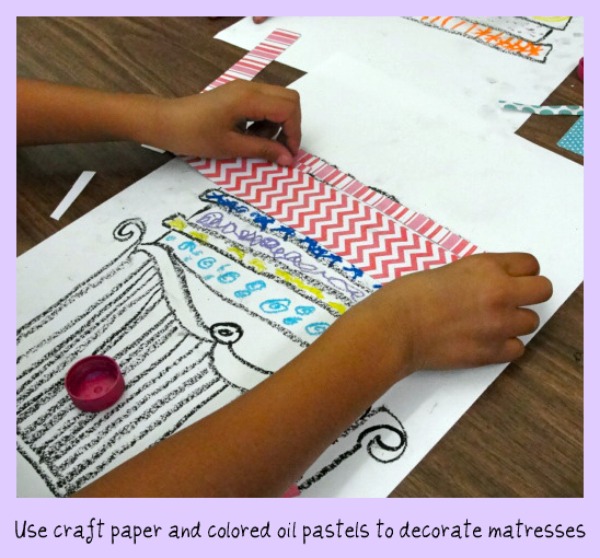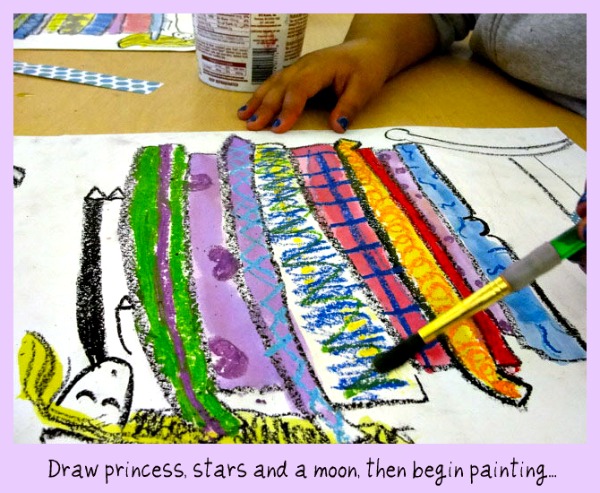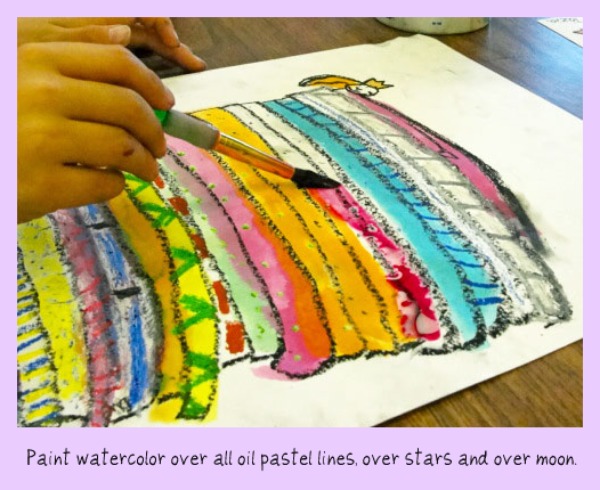 For a final flourish, children dabbed white school glue onto the crown and we sprinkled with a tiny bit of glitter. We all agreed it was the perfect finish to this very fun project!
This post contains affiliate links
Third Grade Princess and the Pea Art….