Fourth grade students practiced brush techniques last week. Not just for applying a flat layer of paint, brushes can stipple, dab and speckle.
SUPPLIES:
6″ x 12″ piece of plain drawing paper
Small and medium-sized brush
Tub of black watered-down tempera paint
First tree: Draw a medium to thick trunk and extend the branches to both sides and up the middle. Add smaller branches extending away from the trunk and tree limbs. Use small brush and stipple around each branch and limb (not the entire tree). This creates more natural foliage.
Second Tree: Low to the ground and with big, long limbs, the fig tree has a massive root system. Practice painting limbs that extend to the side instead of up to the sky. Use a bigger brush to dab blobs of paint around each tree limb. It's okay if there are space between branches.
Third Tree: Create a tree of your own using a whimsical style of leaf making. Use the medium or small brush to make big, puffy leaves, swirling leaves or anything you want. Have fun!
Fourth Grade Tree Study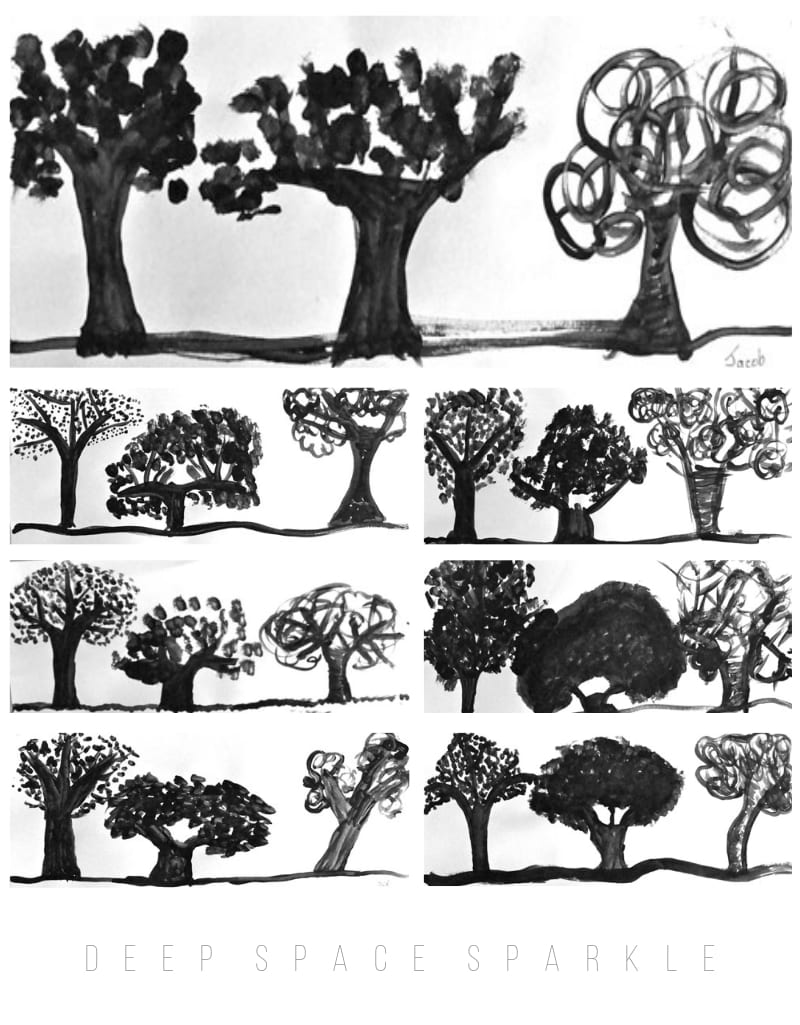 ---
Love this art project? Find more like it in the Out of Africa bundle inside the Members Club. Click the image below for MORE…