I have A LOT of books. They are what inspire me to create art lessons that kids will love and feel connected to.
I have a bunch in my office and pulled some of my favorites for you 
These are books that my students have loved over the years and I know will help educate and inspire your young artists, too —
These stories and illustrations will really encourage empathy, confidence and kindness in the art room.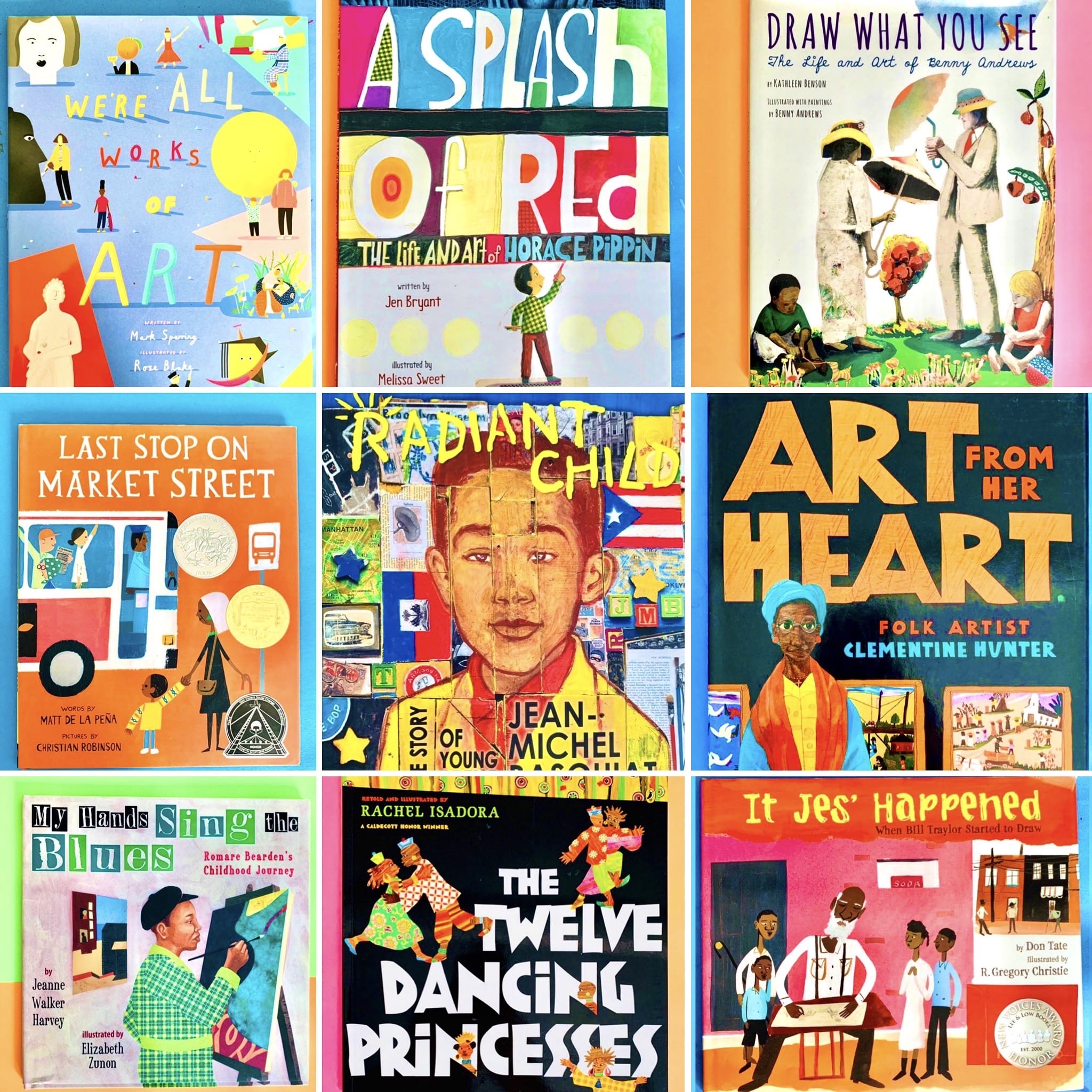 We're All Works of Art, Mark Sperring
A Splash of Color, Jen Bryant
Draw What You See, Kathleen Benson & Benny Andrews
Last Stop of Market Street, Matt de la Peña & Christian Robinson
Radiant Child, Javaka Steptoe
Art From Her Heart, Clementine Hunter
My Hands Sing the Blues, Jeanne Walker Harvey & Elizabeth Zunon
The Twelve Dancing Princesses, Rachel Isadora
It Jes' Happened, Don Tate & R Gregory Christie
Beautiful Blackbird, Ashley Bryan
---
Other helpful resources…
Beautiful Blackbird Art Project Video
Horace Pippin Imagination Drawings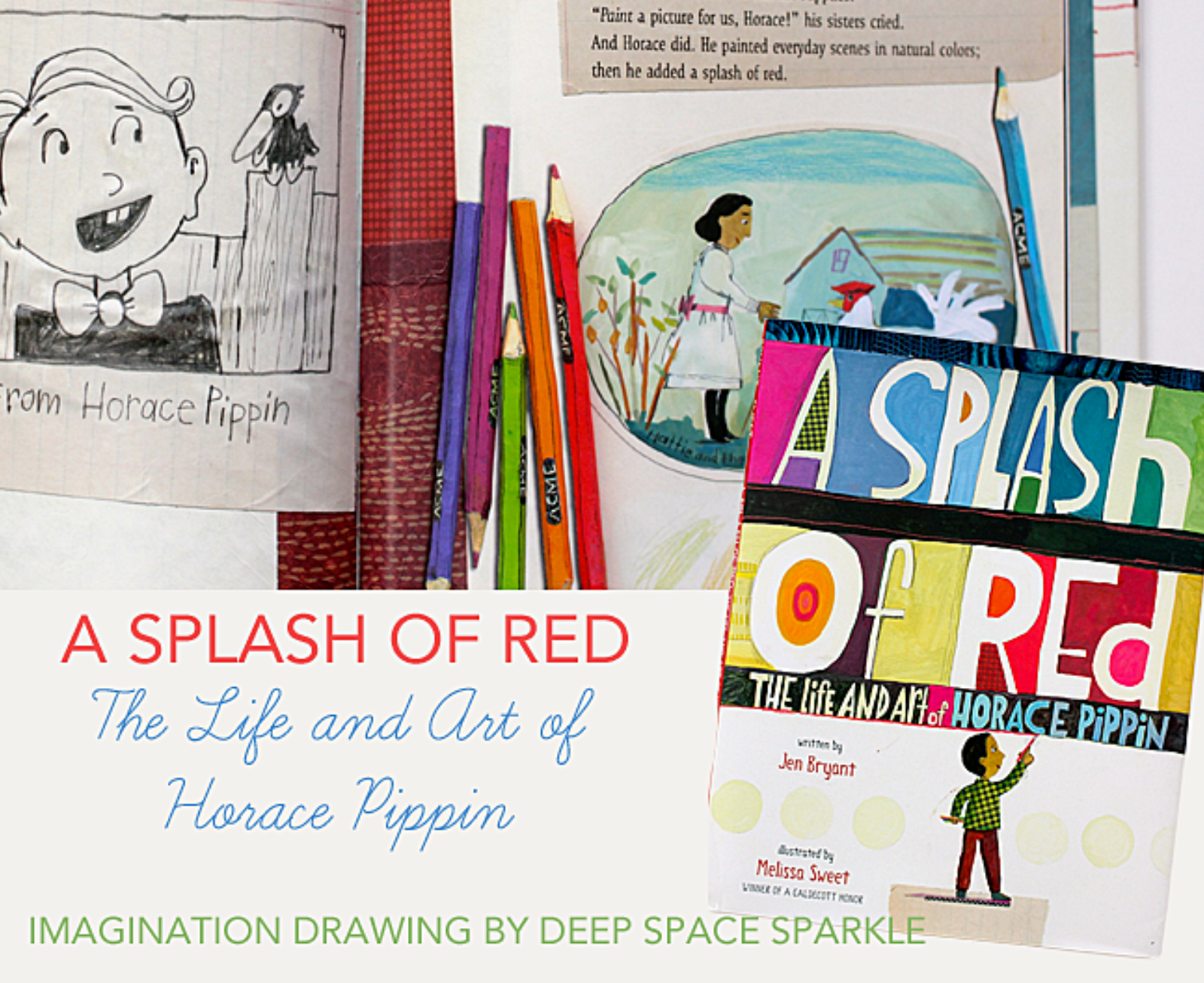 Alma Thomas Painting a Rainbow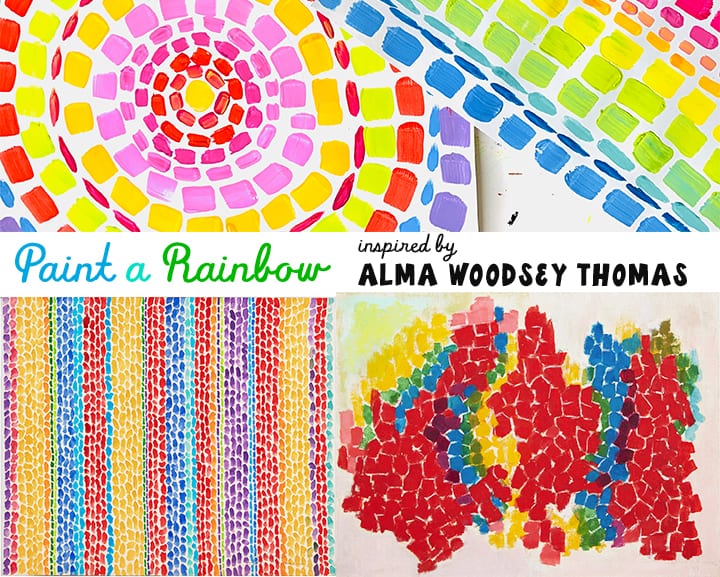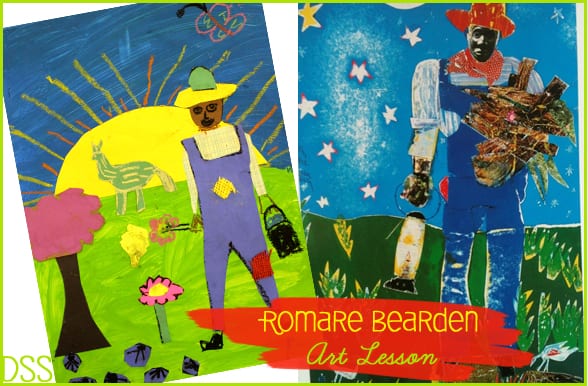 *This post contains affiliate links. As an Amazon Associate, I earn from qualifying purchases.