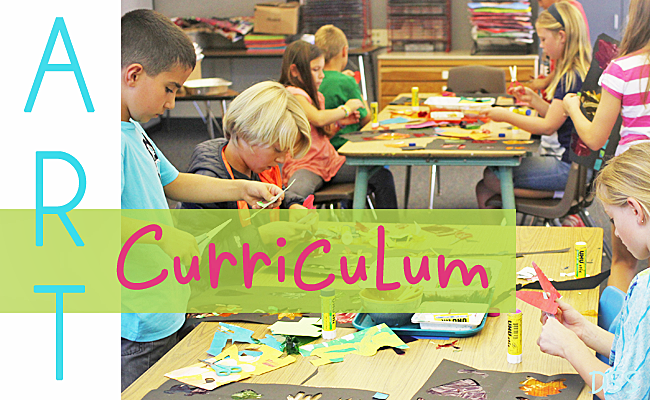 The funny thing about heading back to school is that we dread it until we can't avoid it any longer. Then we step into our classroom, decorate our bulletin boards, organize our brand new supplies and we start to feel excited and dare I say–actually look forward to the first day of school. Right?
To keep the magic going, the BEST thing you can do for a seamless transition is to make sure you have your art projects planned. Knowing what to teach on the first day and the second day and the seventh day can leave most teachers in a state of panic. The first few years of my teaching career always began with these questions:
What lessons are best for Kinders?
What supplies are best?
What techniques should the kids do first?
Is there a sequence of skills that should be followed?
I spent A-LOT of time thinking about these things and built this blog around helping other teachers make sense of what to teach to kids in elementary school.
Here are my best tips:
DETERMINE WHAT SUPPLIES YOU HAVE & KNOW HOW THEY WORK
BALANCE ART TECHNIQUES WITH A VARIETY OF SUBJECTS
KNOW THE SKILL SET OF YOUR CHILDREN
SOURCE PROJECTS WITH KID-APPEAL
DO WHAT YOU CAN AND ALWAYS IMPROVE
ELEMENTS OF ART CAN BE TAUGHT IN A VARIETY OF WAYS
---
Let's break each one down:
1. DETERMINE WHAT SUPPLIES YOU HAVE & KNOW HOW THEY WORK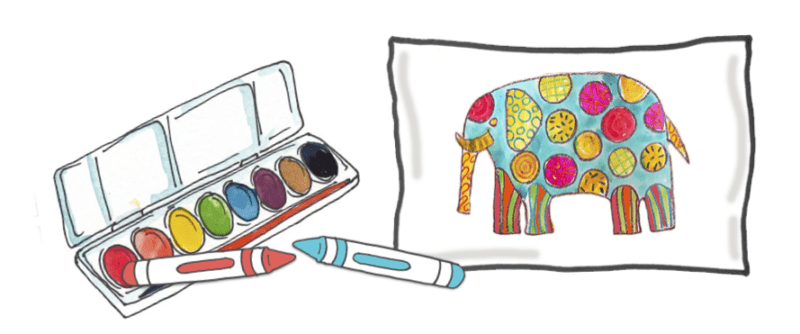 Most of us do not inherit a classroom full of fabulous art supplies and many of us have budgets the size of the coffee run for Starbucks. Don't let this break your spirits. Supplies for art can be found anywhere. Will it take more work? Yes, but the students won't know the difference. Ask parents to save cereal boxes: they make a great canvas for tempera paints and a great backing for paper collages. Use wrapping paper, newspaper and magazines for collages, use food coloring for liquid watercolor, etc.
If you don't have fancy watercolor paper, don't worry. Watercolors still work on regular drawing paper but mixing won't be as great. Markers, crayons and pastels look amazing on card stock.
Figure out what you have and ROCK the lessons you are able to do.
2. BALANCE ART TECHNIQUES WITH A VARIETY OF SUBJECTS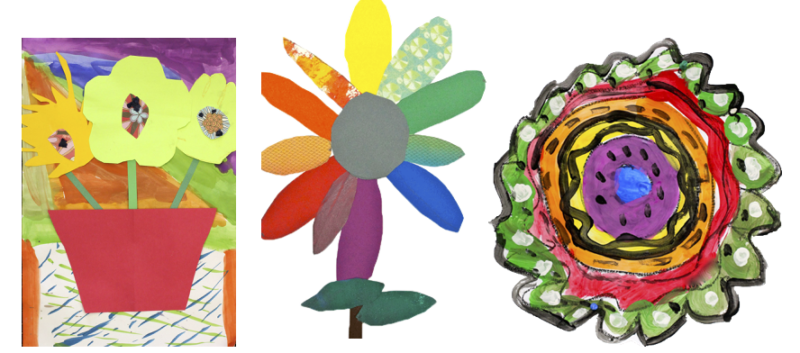 One of the problems creative folks like us have is the desire to try every new art project we see on Pinterest. This is fine but be careful that you offer your students the chance to create with a wide variety of art techniques, supplies and subjects. There have been times when I looked in one of my student's portfolios and realized that I did three flower-themed projects in a row. Not good.
3. KNOW THE SKILL SET OF YOUR CHILDREN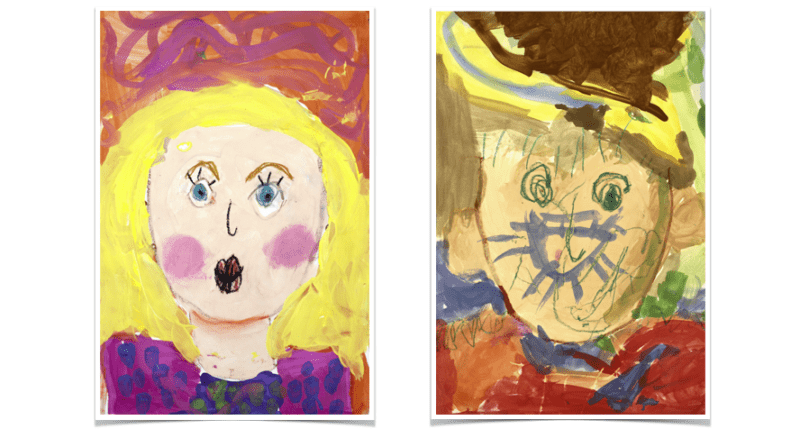 Knowing what projects work for a certain skill set (often categorized by grade level) is one of the KEY components of my success as an art teacher. Introducing an art concept that is too hard, or with too many steps, or not enough creative opportunities can leave a child feeling defeated. This can be avoided by experimenting, taking notes and using lessons designed for a specific age.
4. SOURCE PROJECTS WITH KID-APPEAL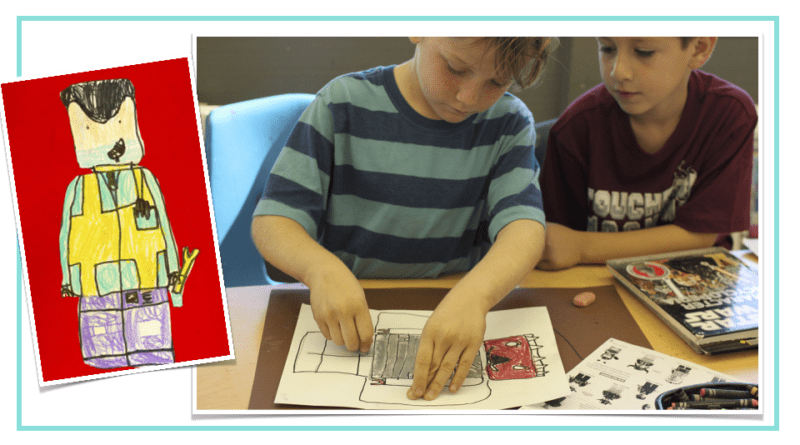 Nothing–and I mean nothing–will stop creativity in its tracks more than offering lessons that are boring. Try using subject matter that is inspiring, relevant and fun for kids. The art techniques don't change, just the engagement. This is the BEST way to keep your class full of happy kids, engaged and focused.
5. DO WHAT YOU CAN AND ALWAYS IMPROVE
Give yourself lots of time and opportunity to improve as your teaching career evolves. I started teaching knowing absolutely nothing about kid's art. I remembered what it felt like creating art as a child and I experimented with ideas and supplies until I found what worked for me. Keep learning, keep asking, go to conferences and workshops. Your collection of fool-proof lessons will build and build.
6. ELEMENTS OF ART CAN BE TAUGHT IN A VARIETY OF WAYS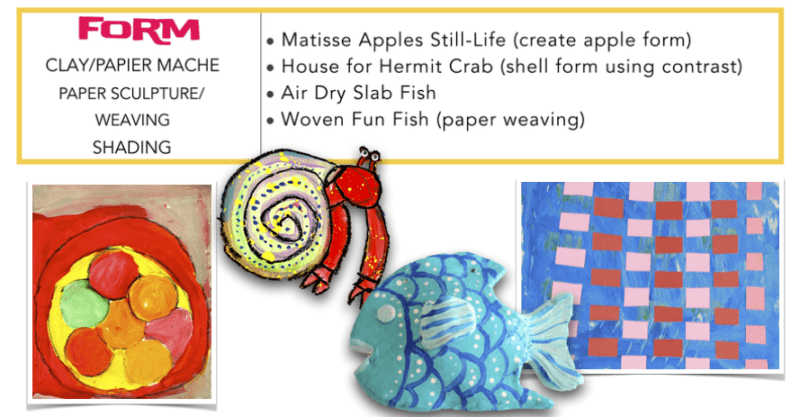 For a number of years I felt bad about not offering my students a form-based art project. I though FORM meant creating something out of clay or papiér maché. It wasn't until an art teacher friend said that so many of my projects already include form through shading and space. I was so relieved! So do what you can and know that a single art lesson has the potential to cover all seven Elements of Art.
---
Thanks for spending some time with me!
I hope you will join my newest program for art teachers, The Members' Club: get access to art lessons, artist units, training (like this one!) and community support.
You can check it out here: