One of the most popular celebrations in Central and South America is Dia de los Muertos or Day of the Dead. It is a special day to remember loved ones who are no longer living. The art represented in the Day of the Dead celebrations is vibrant, energetic and colorful. It's hard not to be inspired by this special holiday.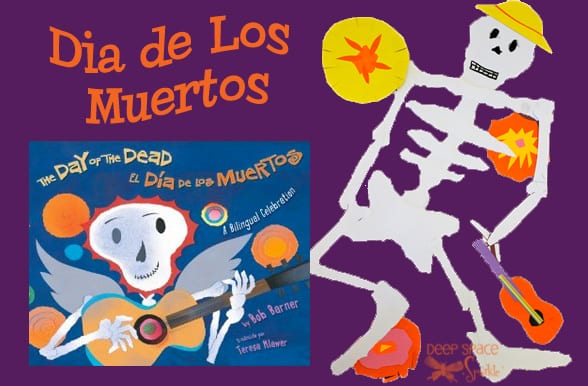 My fifth grade students created marigolds (the flower of choice for this holiday) from painted paper scraps and placed them onto a blue or eggplant colored paper. They glued the flowers to the background paper first. Drawing a skeleton (drawing medium not specific) on a white piece of paper, the students got busy tearing their skeleton bones from the white paper and gluing onto the colored paper. Hats, guitars and musical notes followed….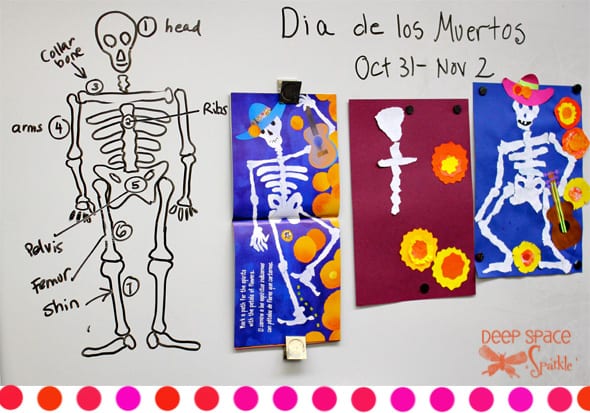 I used the book, The Day of the Dead / El Dia de los Muertos
by Bob Barner as my inspiration. The center spread has a wonderful illustration of a musical skeleton. The story is told both in English and Spanish and details the richness and purpose of the holiday. It's a great companion to any Day of the Dead art lesson.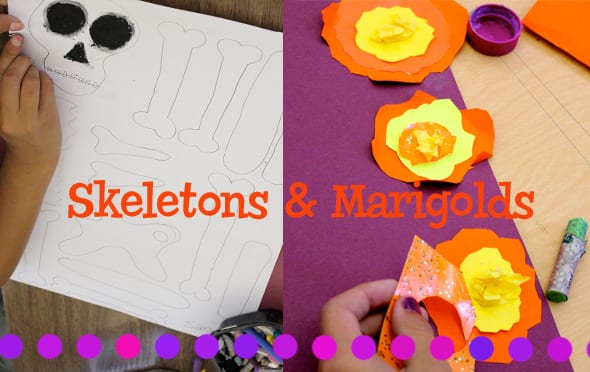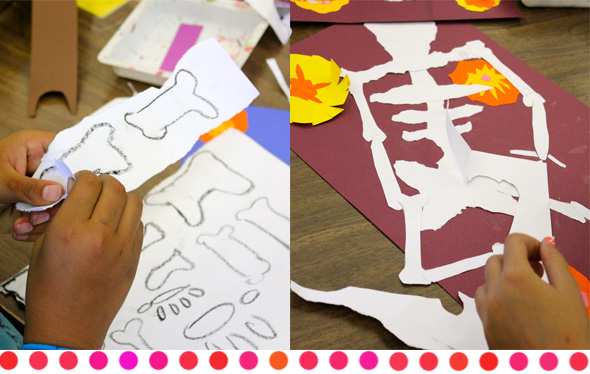 Fifth grade Day of the Dead artwork…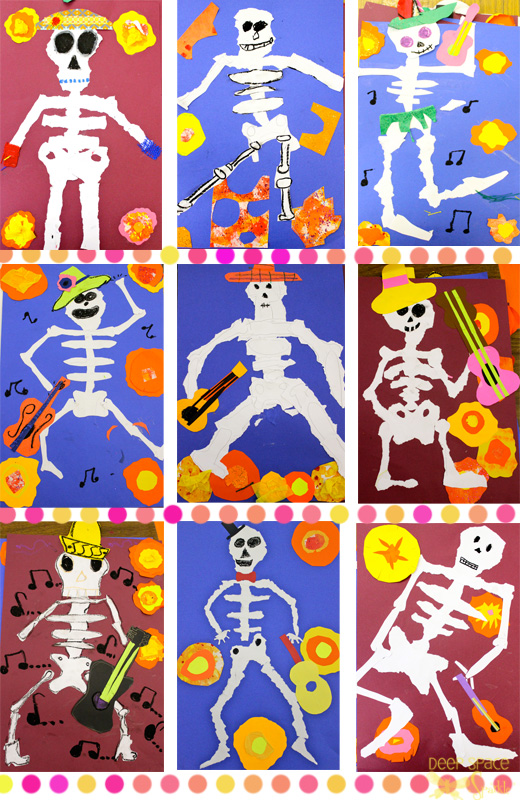 ---
Want another lesson idea for your Mexican unit? Download this free PDF by clicking below and we'll send you our Sugar Skull Drawing Guide!