First Grade Scarecrows…two ways!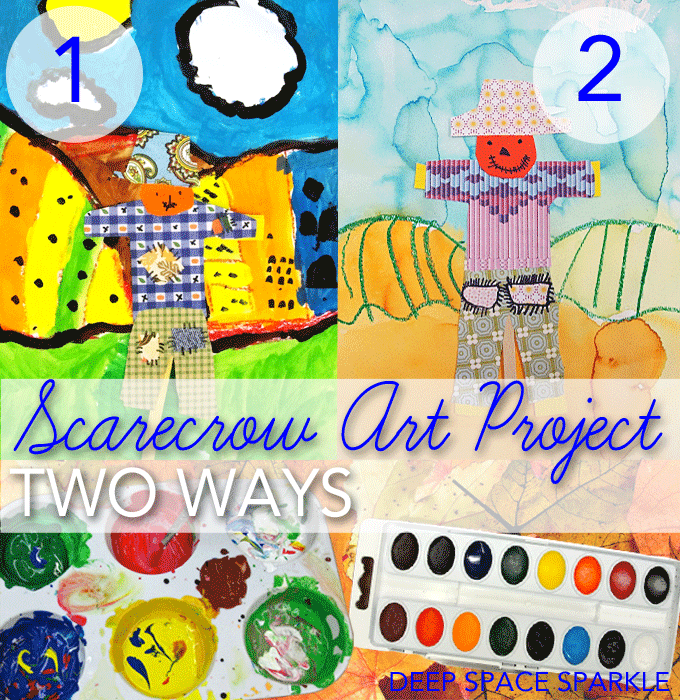 Have you ever wanted to experiment with different supplies with the same project? Of course you have! For a twist on my Watercolor Scarecrow Art Project, I switched the standard watercolor paint technique for liquid tempera paint. I knew from past experience that using watercolor paper and liquid watercolor paints is the easier method and my experiment did not changed that fact. But I love how vibrant the farm looks with tempera paint.
For watercolor instructions, check out my Not-So-Scary Scarecrow Watercolor Painting and Collage art lesson.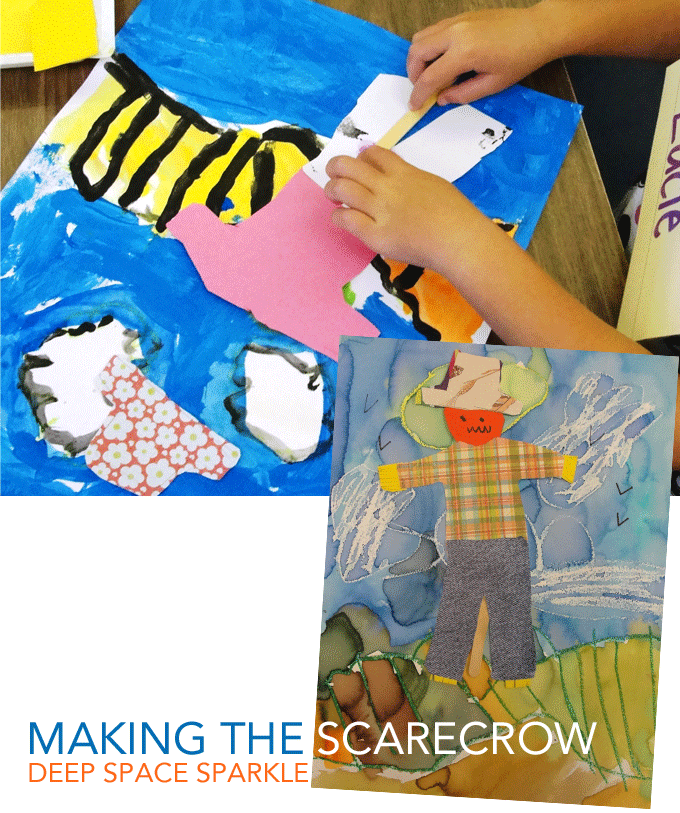 To replace the transparent watercolors in the original lesson, I mixed up a selection of bright tempera paints. The children started the same way…making the lines that will become the fields, clouds and sun, but instead of washing paint over the surface, they painted the resulting shapes with tempera. Yellow for the sun, browns, oranges and greens for the fields and blue for the sky. After the kids were finished, the only white space on the paper were the clouds.
Now comes the hard part: outlining with a small brush dipped in black paint.
This is not easy for chubby little hands, so don't expect perfection. In fact, I love the lines the children create. An alternative to the black paint is to use a thick black oil pastel. It's less messy but does require an extra step: time for the background to dry.
Set aside the background and begin making the scarecrow. I use templates that I created from card stock, but you can have the children free draw onto printed craft paper. It's up to you. But if the children free draw, be prepared for teensy weensy pants and shirts. So cute, but well…you decide.
After the kids cut out a hat, head, pants and a shirt, they glued the pieces together. Add patches, small buttons and raffia or yellow paper for straw to complete the scarecrow. Tape or glue the scarecrow to a popsicle stick (long coffee stir sticks work well too) and glue to background paper.
Which version do you prefer?
TEMPERA PAINT BACKGROUND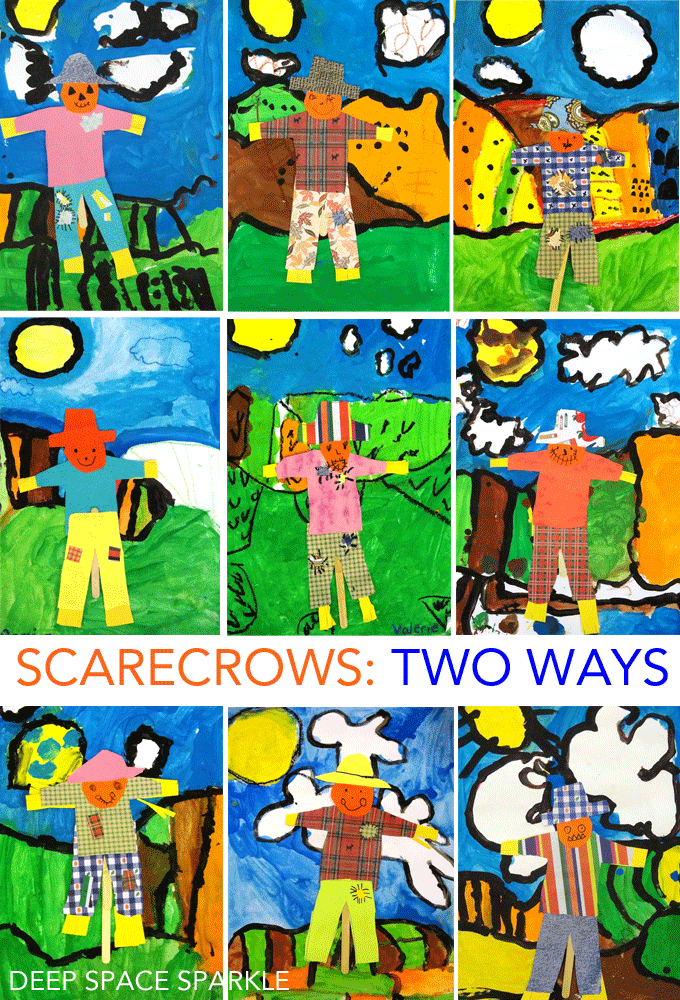 WATERCOLOR BACKGROUND