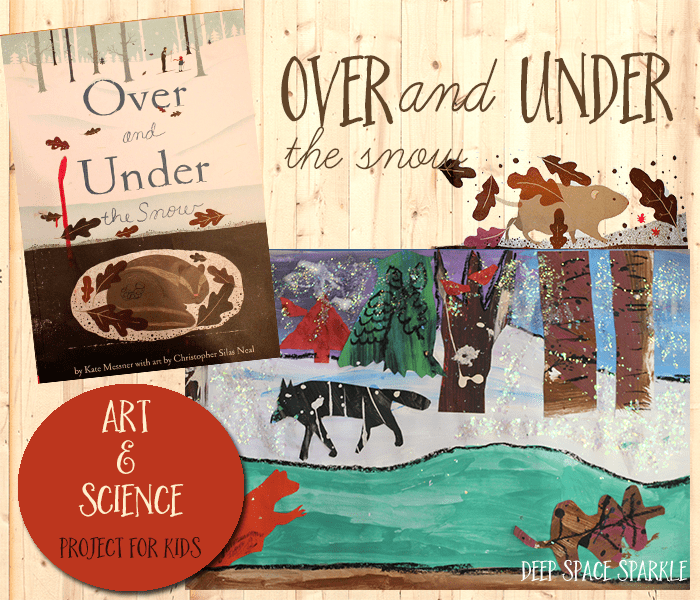 I don't know what it is about winter-themed books, but every year I come across a title that is perfect for the art room. Over and Under the Snow is a book that uncovers the "secret kingdom under the snow." Children are offered a glimpse of where animals go during the winter months and what their homes look like. The artwork is beautiful--ethereal, soft and filled with atmospheric perspective.
The Book: Over and Under the Snow
by Kate Messner with art by Christopher Silas Neal
I created this lesson for my third grade kids but because of the details involved, the project can be enjoyed and better executed by older kids. Heck, I LOVED doing this project. I created a detailed lesson plan for you that includes drawing steps for the winter animals making an appearance in the book. This offers kids lots of choice to pick and choose which animals they want to create.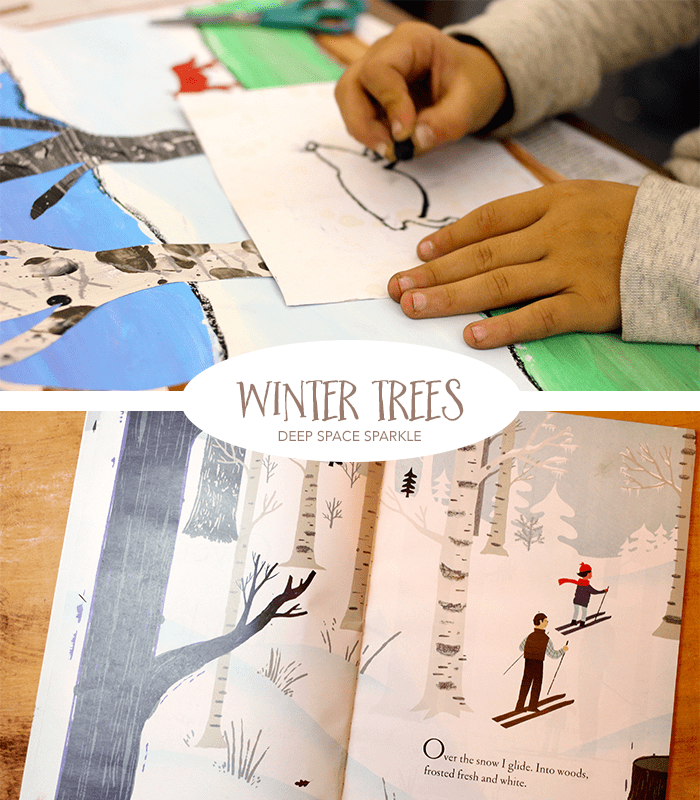 Th project starts with making painted paper. I explain how to mix your own paint colors in the lesson plan in case you aren't sure how to replicate the beautiful colors in the book.
After the kids make the painted paper, they paint a winter landscape in 3 layers: sky, snow and under-the-snow. This is where they will place hibernating winter animals.
I loved how some children were able to infused their own personalities into their artwork. Some children foraged out the brightest of painted papers to create a colorful, happy mood, while others gravitated towards the darker shades. Such is life, right?
Aren't they beautiful? I love the colors and the sly foxes roaming the snowy earth.
Winter Landscapes by Third Graders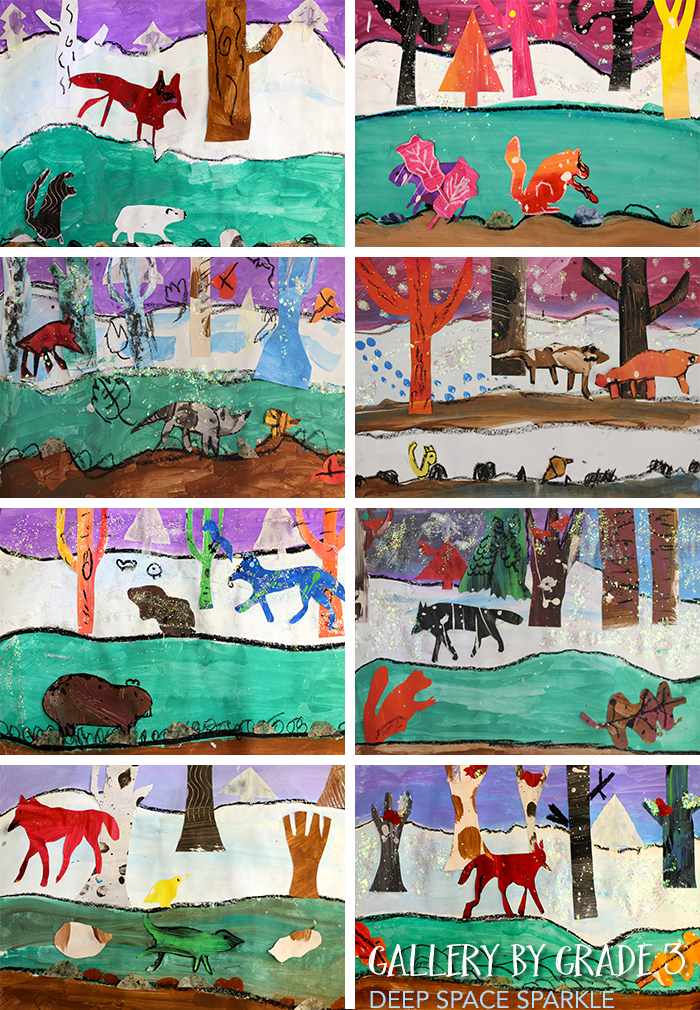 ---
Want more lesson ideas for the holidays? Download this free lesson guide by clicking the yellow button below and I'll send you my 5 Non-Religious Projects for the Holidays!