Are you teaching art for the first time? Welcome to the best job on earth!
Spending your days taking inspiration from the greats and experimenting with crayons, pastels and paint never gets old.
The high fives and adoring stares from students whenever you walk the halls is something you will treasure but nothing quite measures up to that feeling of seeing a young artist's face light up when they're engaged, excited and proud of what you helped them create.
It's like happiness in a bottle.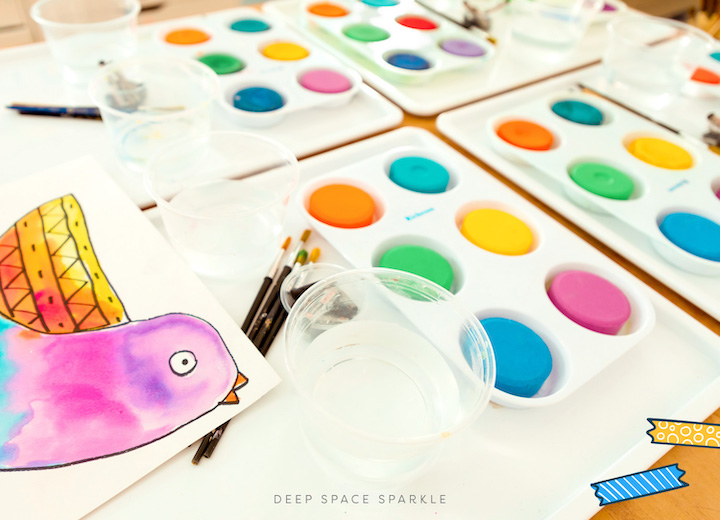 From getting to know your students to managing a classroom full of materials to joining a new school community, there is no shortage of new things to navigate in your first few years of teaching art.
These beginning years are filled with challenges and learning experiences that can be overwhelming. But they are also filled with joy; from seeing a child's face light up after learning that oil pastels resist watercolor paints or seeing the pride after they learn how to draw an owl.
Approaching each day with a fresh start and reflecting on the successes and challenges of yesterday will help you improve over time and maintain your joy and a positive mindset along the way.
And one way to do that is by doing a quick pulse check.
What's a pulse check?
Pulse checks are quick reflections into how you are feeling.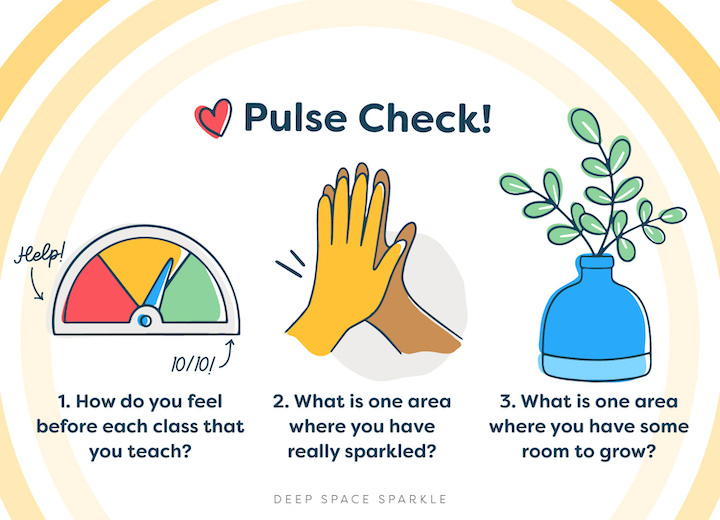 They're simple, self-conducted surveys that not only shed light on your mood and how you're feeling about your experience in the classroom but also are helpful in identifying areas in need of adjustment. I used to think that just checking in after the school year was enough but that turned out not to be the case.
In my first few years of teaching, I checked my pulse during the summer when I finally had a break. We all know it's easy to be distracted by the momentum of the school year, especially as a new teacher and if something doesn't go according to plan, we can always call it a wash and adjust next year, right?
While the summer is a great time to reflect, what if I told you that adjustments in things like mindset, classroom management and organization don't have to wait?
You can check your own pulse more frequently, like at the end of a work week by asking yourself these three questions:
1. How do you feel before each class that you teach?
2. What is one area where you have really sparkled?
3. What is one area where you have some room to grow?
If you're looking to make even more adjustments into making your first year as an art teacher your best yet, download our Ultimate Guidebook for New Art Teachers.
It's designed to support you and help make your life easier by building on the skills and expertise that you already have whether you're a new teacher or a veteran teacher in need of a refresh or perspective shift.
Here are some things that you'll find in our Ultimate Guidebook for New Art Teachers:
Tips to help with positive mindset
Behavior management strategies
Tips for organizing your classroom
Guide to frequently used materials
We are excited that you are in our orbit and can't wait to support you in making this year your best one yet.
Our art teacher membership, The Sparklers' Club is designed by art teachers for art teachers. Over 20,000 art teachers just like you have said YES to shining inside the art room with done-for-you art curriculums, lesson plans and resources.
Add your name to our notification list and we'll send you an invitation when our enrollment opens.