Summer is upon us and you've probably already packed up the papers and closed the art room door. You've already organized materials and supplies, but have you taken some time to organize your thoughts?
One thing I know about art rooms is that there is never a dull moment, but the summer months offer a great opportunity to sit for a minute in your space, maybe even in a rare bit of silence, and do a little processing of the past and planning for the future.
Take time to reflect on the year as a whole. Take time to celebrate your growth. Now I know what you're thinking. You don't even want to spend a minute thinking about school. Afterall, this is your much needed and definitely deserved break, but all you need to do is ask yourself some simple questions…
What went well?
What could have been better? 
What could you do differently? 
I promise you, it'll be worth it. Take as much or as little time as you'd like. This will help you better understand your teaching so that you can walk into next year, next session or whatever you have on the horizon with your own customized teaching plan.
Here are a few great resources that you might think about using as you identify potential areas for growth: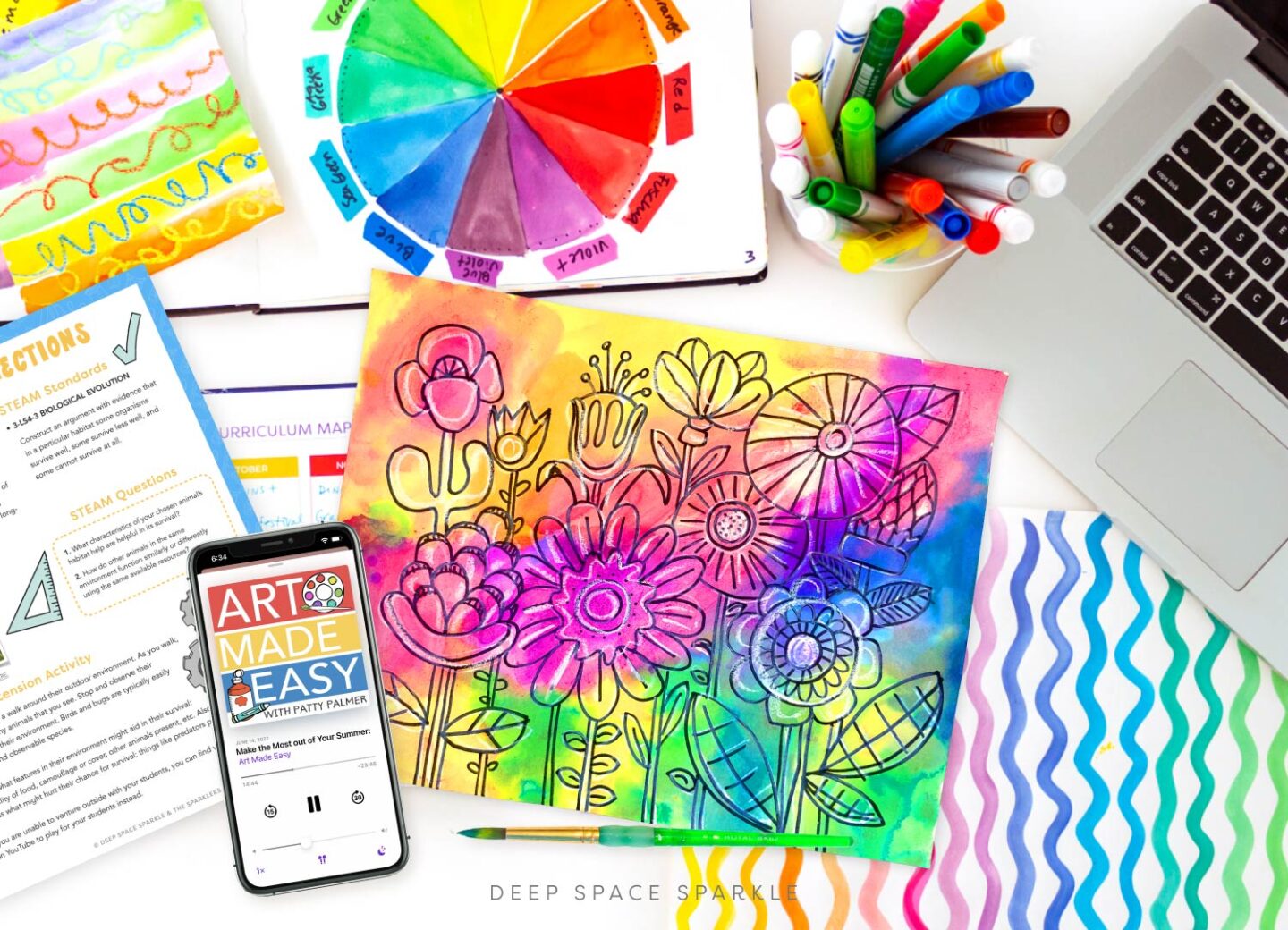 Student Milestones in Art (Kindergarten, First & Second Grade, Third, Fourth & Fifth Grade, and Middle School)
7 Tips for Rocking Your Teacher Evaluation
Integrating STEAM and SEL into Your Art Program
No matter what, I hope you take some time this summer to fill your own creative well. What do you find restful? Is there a book you want to pick up first? Is this the summer that you'll be able to fill a sketchbook with your own art?
Here are a few resources to get you started:
Watercolor Flower Garden for the first page of your sketchbook!
10 Tips to Make the Most of Your Summer
If you'd rather spend your summer relaxing instead of planning for next year, make sure to get on the waitlist for The Sparklers' Club.
We provide you with teacher-tested, standards-driven curriculums, lesson plans, resources and other teaching  tools so you can spend more of your summer filling your own creative well because you deserve it!