"A Color of His Own" Art Lesson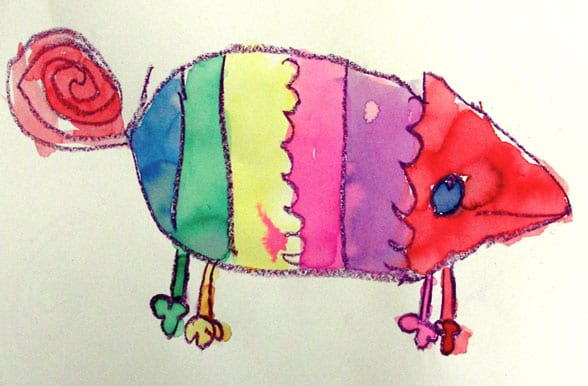 If you've been following my blog for any time length of time, you might have noticed that in addition to art, my biggest love is books. I incorporate books into my art lessons every chance I get. They're my biggest source of inspiration when it comes to dreaming up lessons and books are usually the last thing I think about before nodding off to sleep. Leo Lionni's "A Color of His Own" speaks to a child's never-ending quest to be liked just as they are. The illustrations are simple, clean and perfect.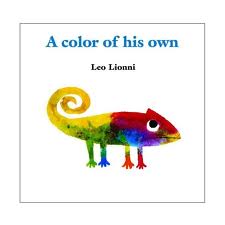 Random House has a wonderful site devote to Leo Lionni. His books as well as biographical information is included. Check it out here.
I read this story to my kinder classes and embarked on a directed line drawing of a chameleon. We began by drawing the eye, then a triangle for the head and kept right on going around the body to make a curly, whirly tail. So fun! We used crayons to draw shapes or lines, then filled in the sections with watercolor paints. I used pan watercolors with one class and liquid watercolors with another. The class using pans didn't finish the project in the thirty minute time-frame. The class using the liquid watercolors did. I think there is a great deal of benefit from learning how to mingle watercolor paints from the pan, but it seems to work better for older children. If you have a small group, pan watercolors are perfectly fine.
Enjoy!