Chalk Rainforest Animals Art Video
My fifth and sixth grade students have been working with chalk pastel recently. We've done tropical birds and just finished these stunning rainforest animals.
Watch the video to see the kids at work: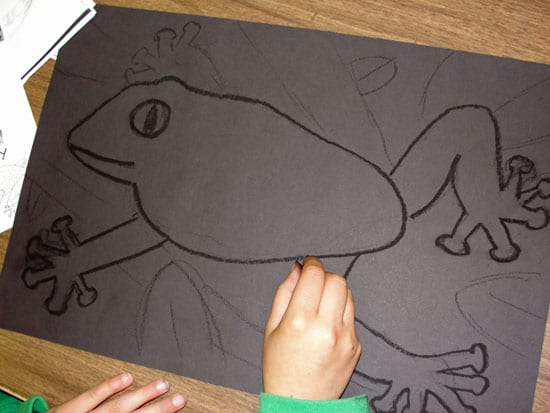 To begin, use a black oil pastel to draw a rainforest animal. I provided a few simple drawing demonstrations to get the kids started. Draw lightly at first, then trace over all the "good" lines with a darker line.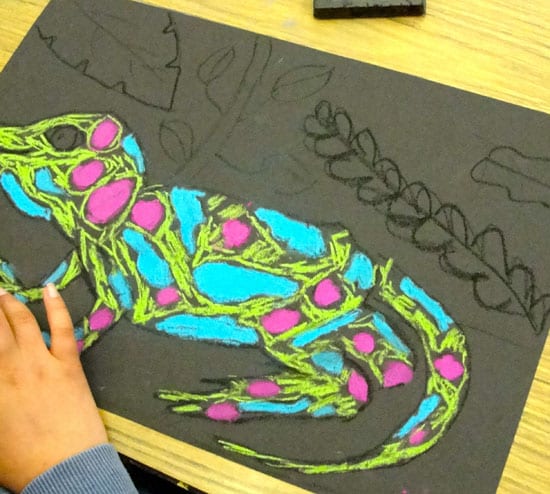 Using chalk pastels, color in everything. I like to start with the animal because it's the most exciting, but it really doesn't matter. Use one finger to smudge the colors all the way to the black oil pastels.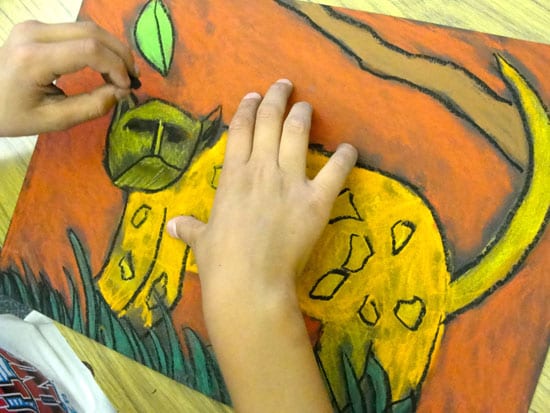 After everything is colored in with chalk, grab the black oil pastel again and trace all lines. This is the step that makes the biggest impact.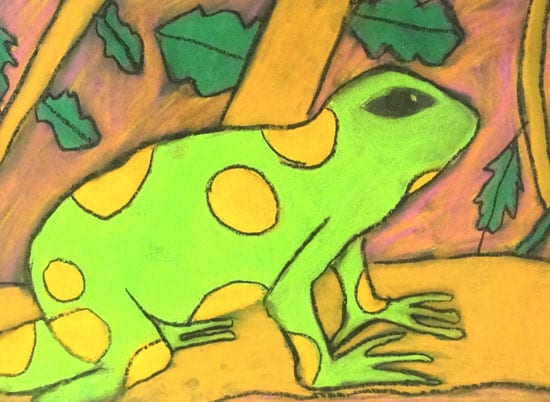 Look at this lime green frog? Isn't she pretty?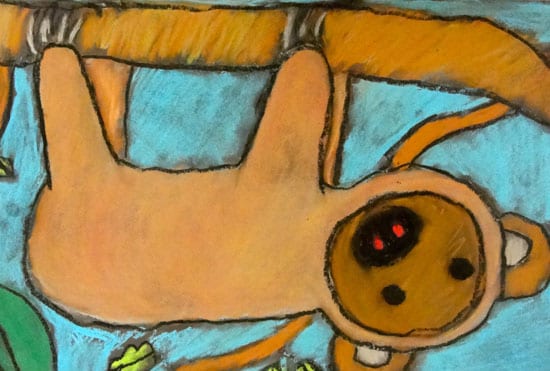 This is my baby girl's sloth. Okay, she's not a baby, but still. Isn't this the most darling sloth ever?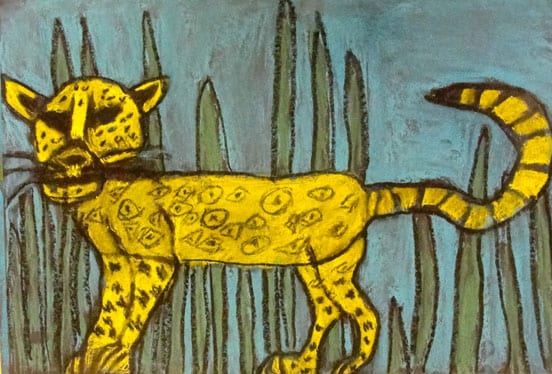 A leopard…or a cheetah. Hmmm. I can't remember. Probably a leopard given that we're talking rainforest.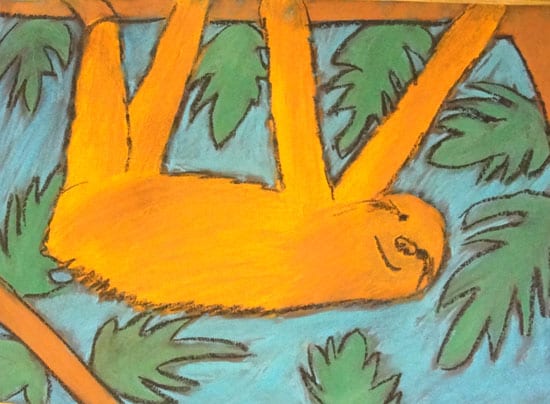 Love this adorable orangutan. Did I spell that right?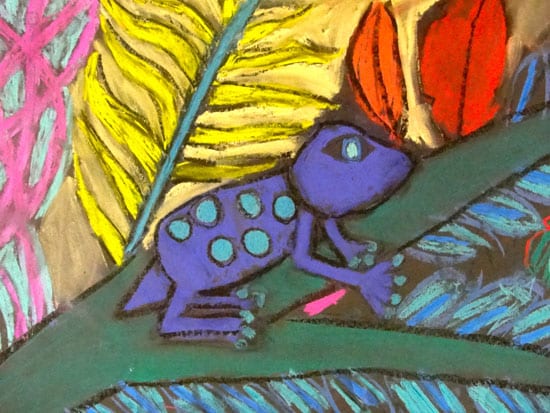 Here's a kid who loves color almost as much as me.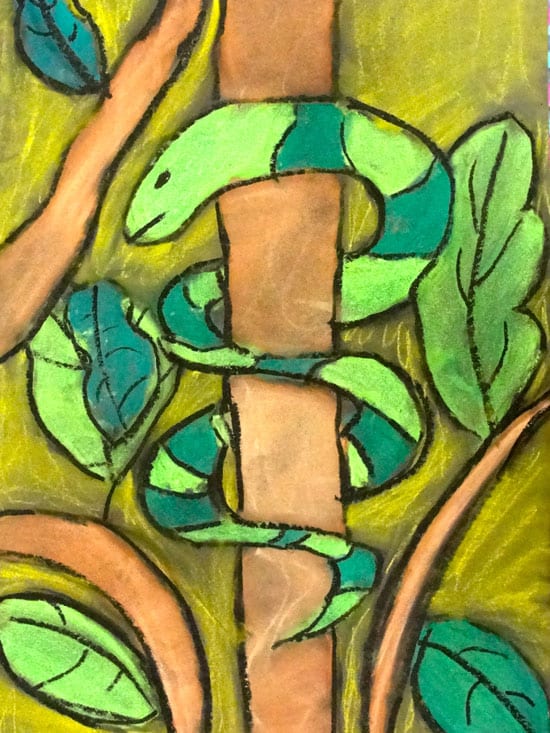 And finally, a super, sizzling snake!