As you settle into the routine of the new school year, you might wonder what subject matter is the best to start out with? We like kicking off a new school year with a portrait or self-portrait near the beginning of the year. Drawing portraits is a great way to assess students' drawing skills and a great way to get to know them a little better, plus they are a quintessential part of every standards list.
We've gathered together a list of our top five favorite portrait lessons that combine traditional portrait-making skills with fun twists that are sure to keep your students engaged. Any of these suggestions can also be used as self-portraits, if you'd like.
Heading back to school?
Download our back to School Guide | Resources to help kickstart your art program
It's a 3-part strategy on how to use the Elements of Arts when planning your art curriculum including ordering supplies, a grade level checklist for the scope and sequence of K-7 Elements of Art and What I'll Learn in Art Class posters
Fairy Tale Royal Kinder Portraits
These Fairy Tale Royal Kinder Portraits are a fun way to get students engaged in portrait-making at a younger age. Using a crown template is a great way to get them started when their drawing skills might still be emerging.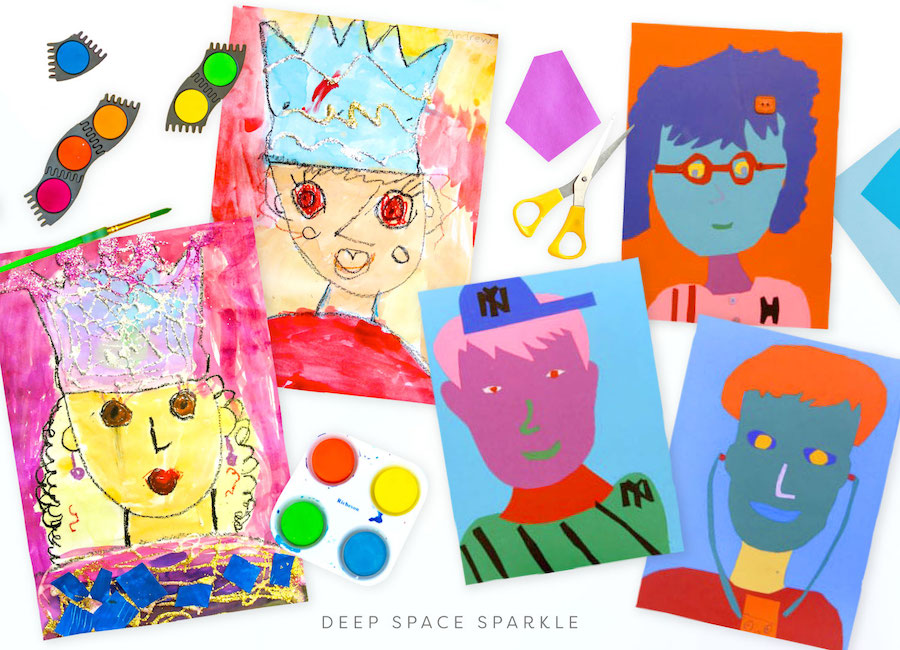 Not all portraits have to be just drawing and painting; these Paper Self-Portraits are a great, kinesthetic way to students to explore portraits, while not being too focused on drawing skills.
Van Gogh-Inspired 3/4 View Portraits
These portraits, inspired by Van Gogh are a great way to introduce a classic portrait artist, plus the ¾ view is a great way to add some complexity to a painted portrait.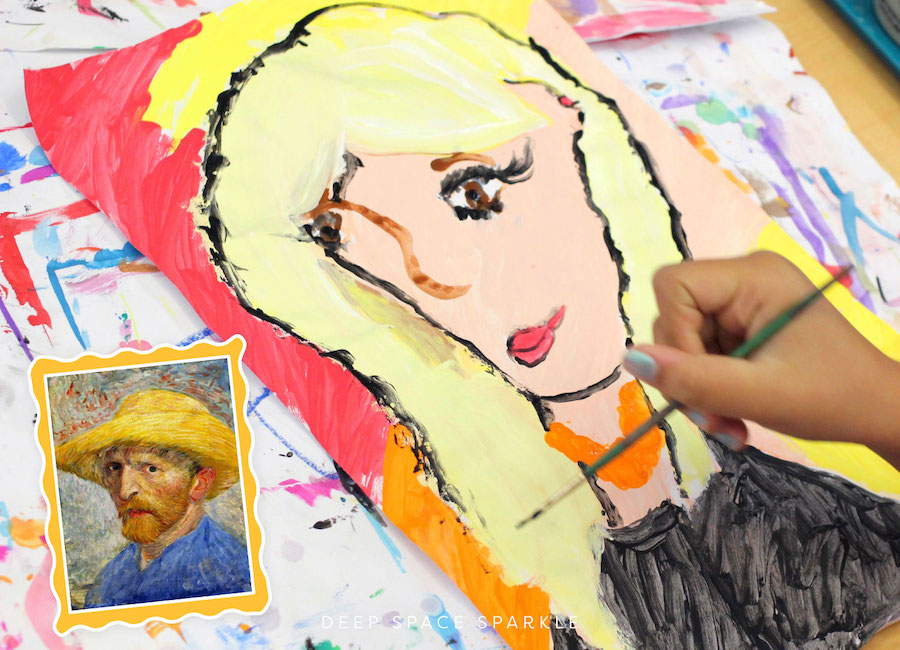 Chalk pastels are a great way to add a quick pop of expressive color. These stylized portraits, based on the Italian artist, Modigliani are an interesting take on a traditional portrait.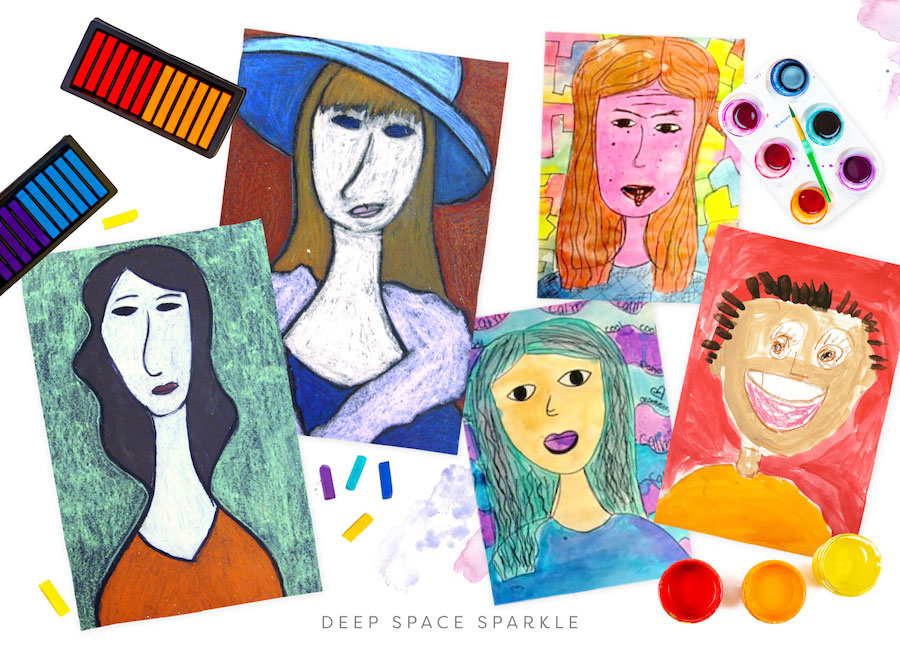 Emotion Portraits are a great way for older students to both draw a self-portrait, while exploring how color can help to convey emotions, which up-levels the basic portrait.
And just for fun, a light-hearted look at the joy of teaching portraits to your youngest kindergarten students:
Did you know that within the Sparklers' Club we have a Portrait Bundle, full of portrait lessons leveled for students in grades K-7, complete with standards and assessments? Click HERE to join the waitlist for the Sparklers' Club.