September in the art room typically means one thing; back to school! Whether you are just starting back after Labor Day or you've been back for a few weeks already; by mid-September everyone is firmly in the groove of the new school year.
Here are a few things to do in your art room to make the most of September:
Get Your Classroom Stocked & Organized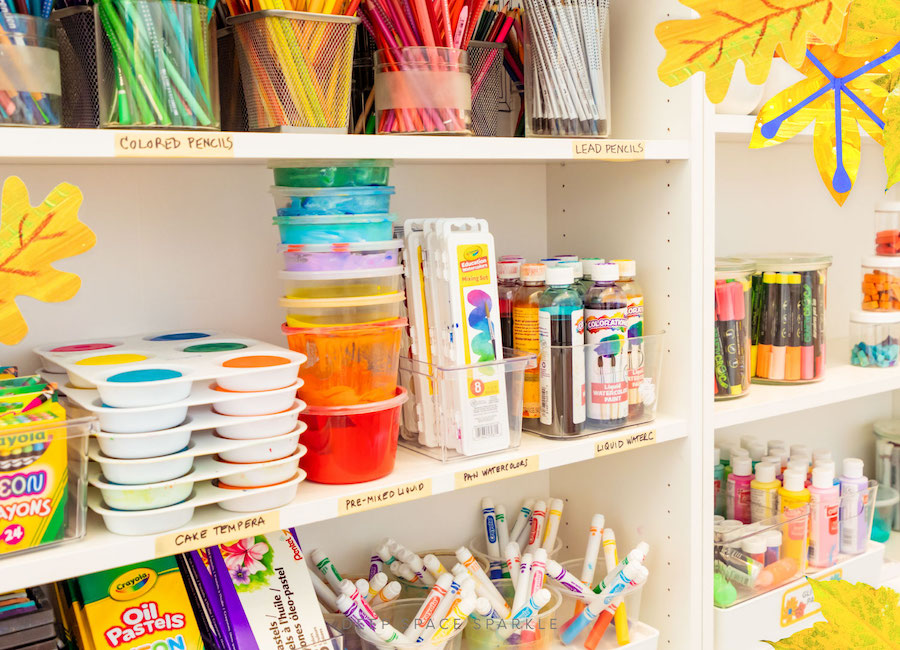 Now is the time to get your supply order in for the coming year – but what to order? Which brands of oil pastels work best? If you're a new teacher, this can be a nerve-wracking process. We've created a comprehensive list of art supplies with our favorite recommendations to help both new and returning teachers make the most of their budget.
Your Art Teacher Supply List
Before you get too deep into projects, it's great to have a plan for how you are going to store student artwork in your classroom. Click the yellow button below and we'll send the guide to you!
Managing Artwork with Student Portfolios
Honor National Hispanic Heritage Month
National Hispanic Heritage Month begins on September 15th until October 15th each year. This is a great time to dive into the rich culture and heritage of over twenty diverse Hispanic countries, like Spain, Mexico, parts of Central & South American and the Caribbean.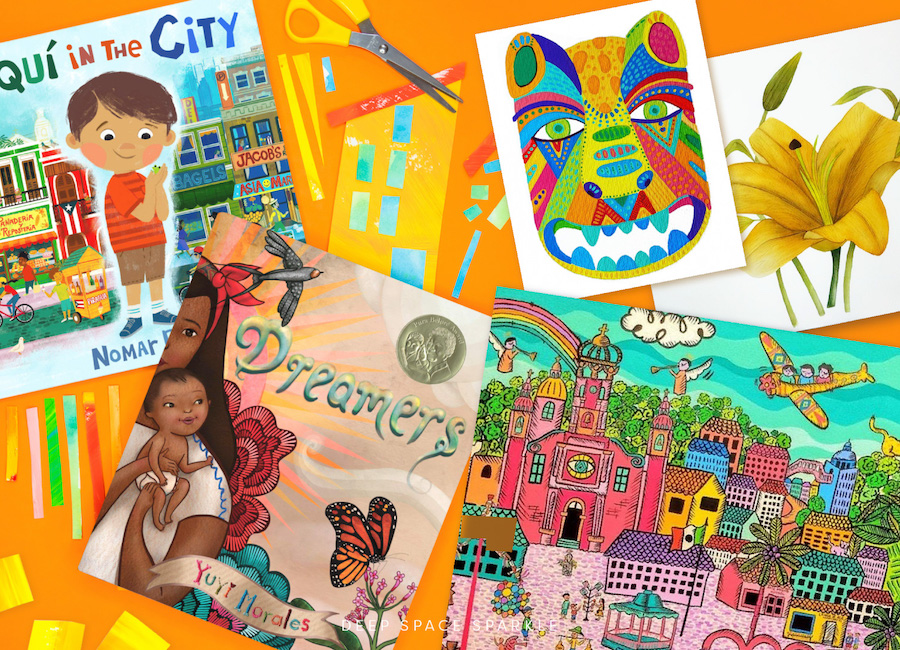 Not sure where to start? Featuring Hispanic artists and illustrators are a great way to begin integrating Hispanic art into your classroom. Find a few of our suggestions here:
3 Ways to Honor National Hispanic Heritage Month
And while National Hispanic Heritage Month is celebrated during a certain time of the year, weaving different cultures into your teaching is a great practice year-round so don't feel limited to those dates.
Celebrate the Autumn Season
September also ushers in autumn for us in the northern hemisphere, so it's a great time to thing about leaves, scarecrows and all of the warm, rich colors of fall. Getting a head start with fall lessons early in the month can ensure that your hallways will be ready for the season by the end of the month.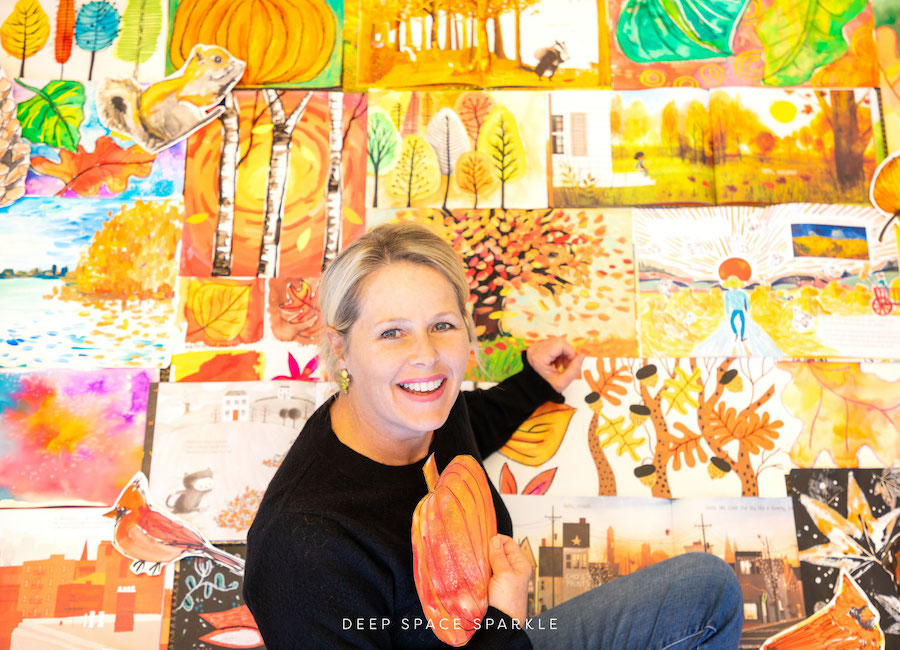 Since the year is just starting, it's okay to keep the lessons simple and focus on the beautiful fall scenery using easy to prep materials. Here are a few or our favorite ways to incorporate the autumn season in your classroom.
First Grade Scarecrows… Two Ways!
Our favorite Children's Books for the Fall Season
If you are looking for other September-themed art activities, here are a few ideas to consider: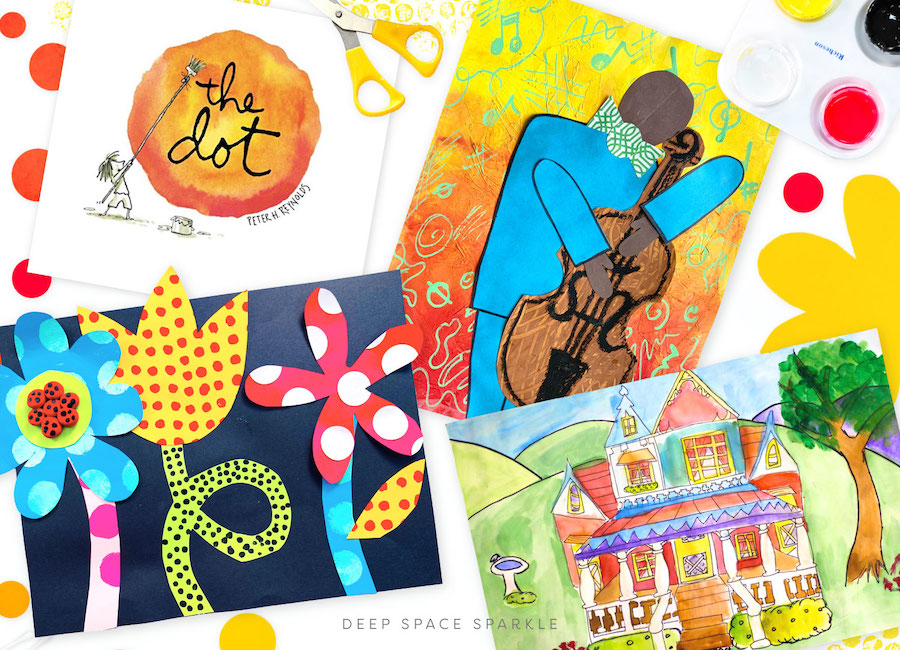 Labor Day September 4th
Dot Day September 15th
National Hispanic Heritage Month September 15th – October 15th
Autumn Equinox & International Day of Peace September 21st
Or you can consider celebrating some September artist birthdays by featuring them in your classroom:
– Romare Bearden September 2nd
– Jacob Lawrence & Grandma Moses September 7th
– Clementine Hunter September 19th
– Alma Thorma September 22nd
– Mark Rothko September 25th
– Jackson Pollock September 28th