Holiday Collage Project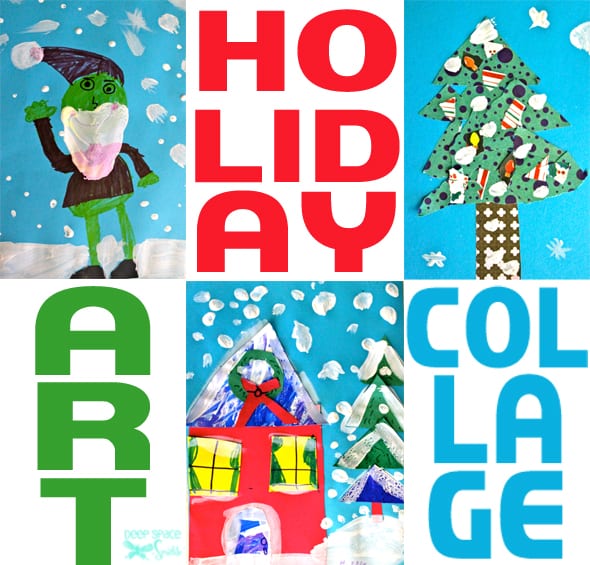 Sometimes children need a lesson free of instruction, standards and expectations. My third graders finished the final steps of their watercolor projects and instead of doing free-choice art time, I set out collage supplies.
My directions were simple: create a holiday scene of your choice. I suggested houses, trees, snowmen…anything quick and easy. On the back table, I set out two trays of scrap paper, bowls of scissors, trays of glue sticks and colored markers. On another table, I set out 3 tubs of white liquid tempera paint with brushes. Children selected a blue 9″ x 12″ turpquoise sulphite paper and created whatever they wanted.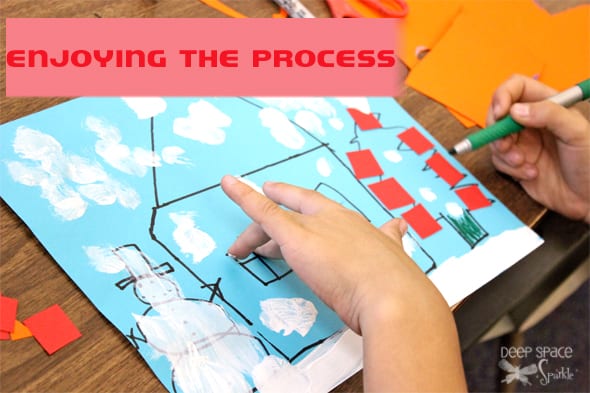 The only rule was to finish up their regular art project, clean up their supplies and then they could move onto the collage. A few children opted not to do a holiday theme, but most did. Some children asked for help with roofs or doors, but most worked diligently and happily on their art. The projects took about 20 minutes to complete.
The only thing that would have made the experience better would be some Christmas music!