The third tutorial in our series, CONNECTING WITH THE ELEMENTS – How to Teach the Elements & Principles of Art, is color.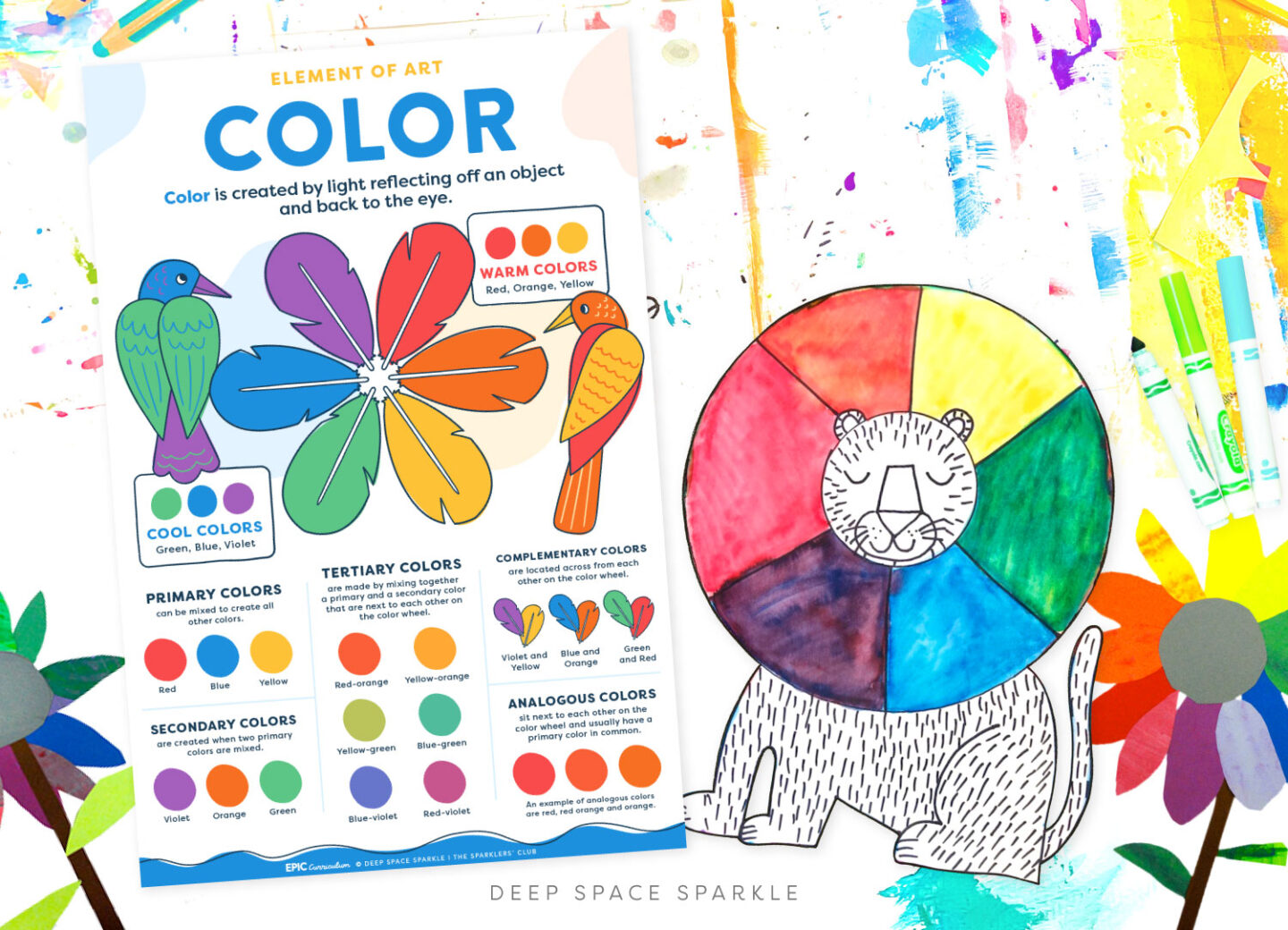 How exactly do you describe COLOR and why is it important?
After teaching children about Line & Pattern and Shape, there are many different paths you can follow when using the elements of art and principles of design as your curriculum guide.
For our own EPIC curriculum (a done-for-you curriculum availability only through The Sparklers Club), we recommend students learn about the elements COLOR after line, pattern and shape. This shows children how line and shape are used in art-making and then how colors can be used to create a beautiful, colorful work of art.
Teaching children about color theory, even the most basic concepts, sets students up with color mixing techniques to be reinforced with later lessons throughout the year.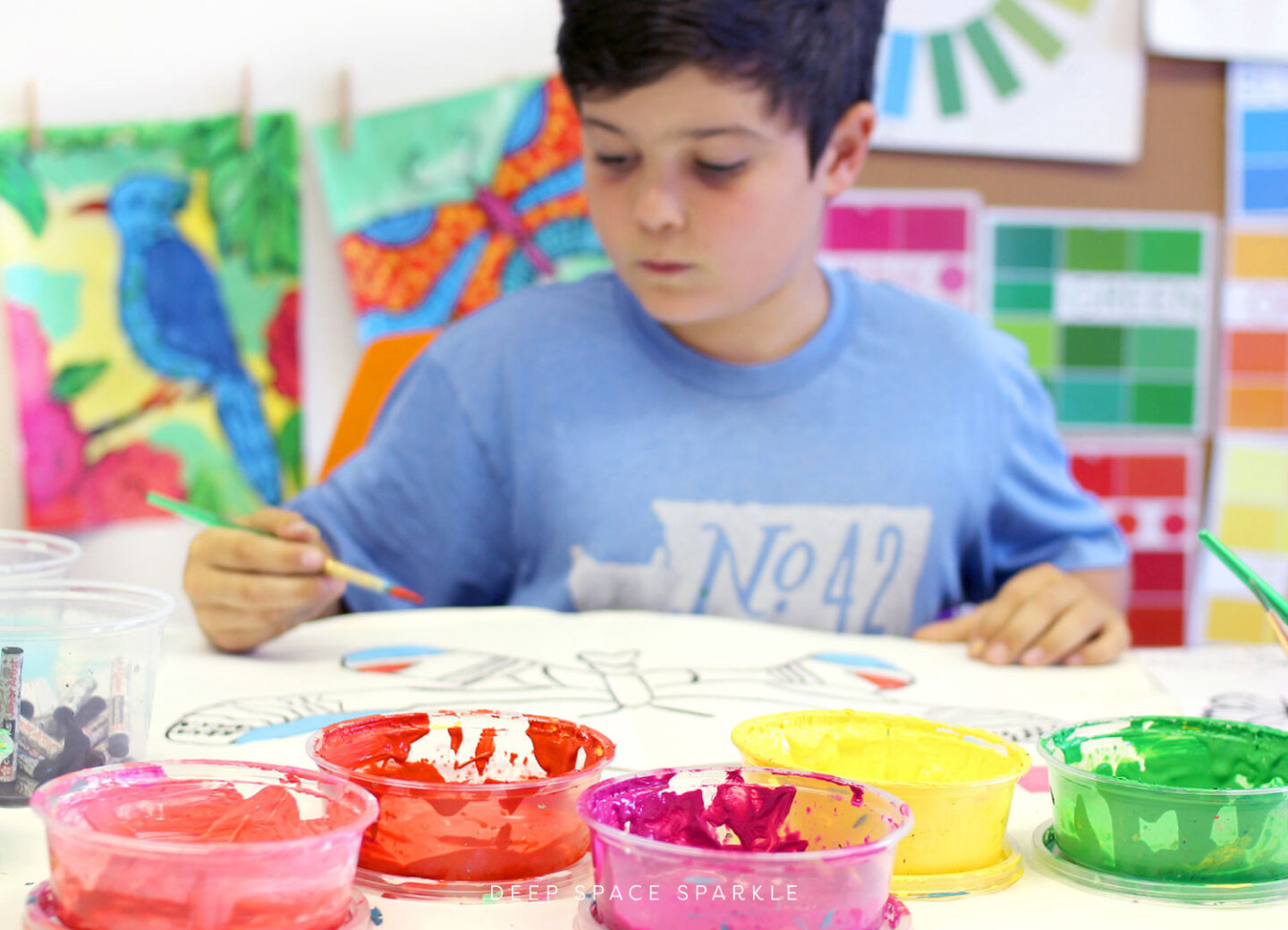 Color Through the Grades
Kindergarten and first graders explores color by identifying the primary colors (red, blue and yellow) and begin basic mixing techniques to create secondary colors (orange, green, purple).
Second graders can focus on more specific goals of creating work or art using only primary colors to create a 6 color palette.
Third and fourth grade students can learn about warm and cool colors plus why warm/cool colors or analogous colors work so well together.
By fifth and sixth grade, students have experience with color theory basics. Now children can use their knowledge to make choices in their art to help make for more successful compositions.
What the VIDEO ART TUTORIAL on COLOR:
Want to watch the art tutorial video on Facebook? Click here to view on the Deep Space Sparkle Facebook page.
Download the Art Teacher's Toolkit Guide for success in selecting lessons, planing your curriculum, finding the best art supplies and more!

Need More Project Ideas?
Kinder – Third Grade
Play Doh Colorwheel – Manipulate colors by blending, kneading and rolling with basic play-doh. Template included in the free download on this page.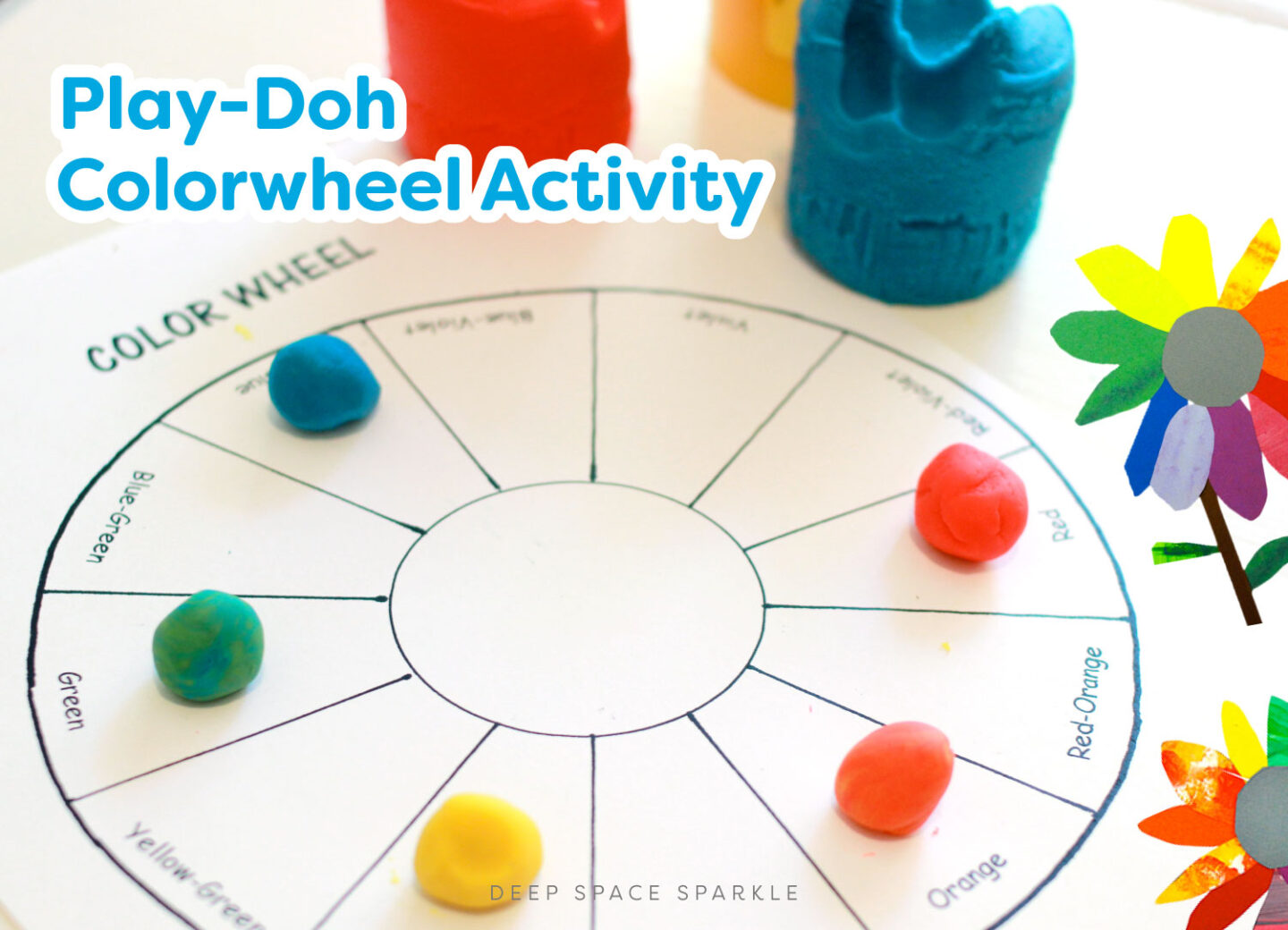 Colorwheel Clowns – Follow the steps to draw a fun clown then use primary colored paint to create secondary colors.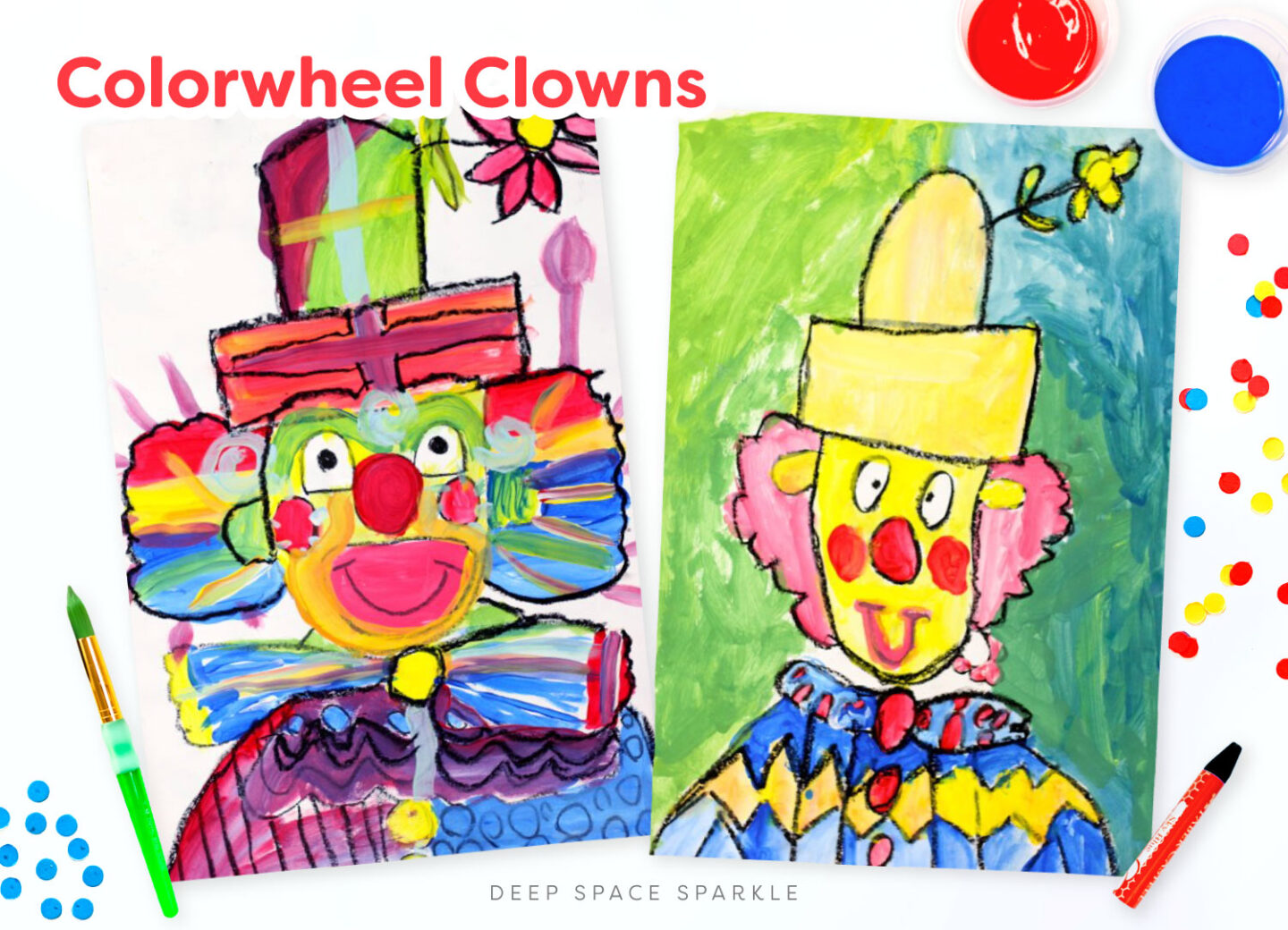 Colorwheel Scarecrows – Follow a simple scarecrow line drawing then use primary paint colors to create secondary colors.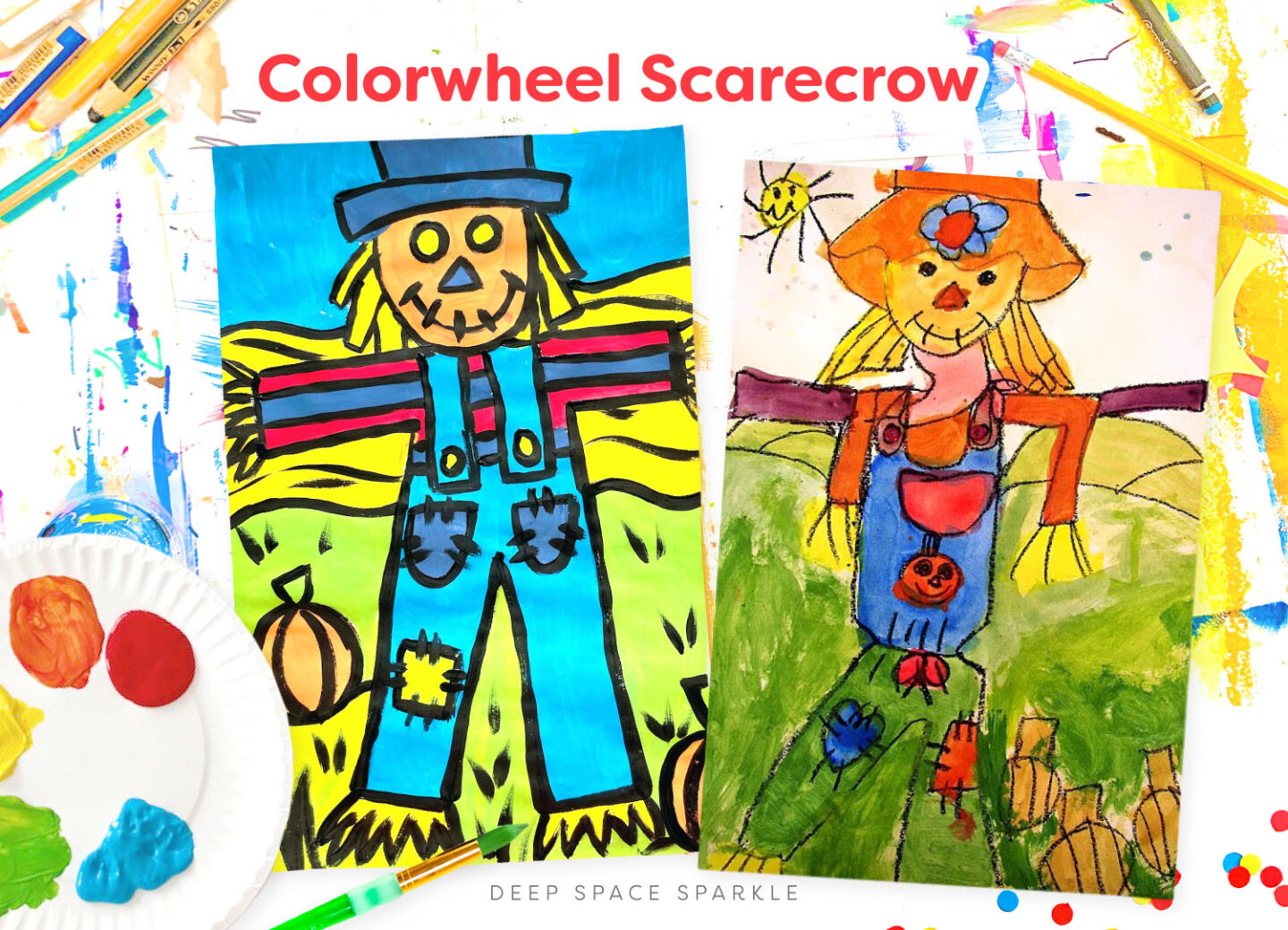 Fish Painting – Using warm and cool colors plus tints.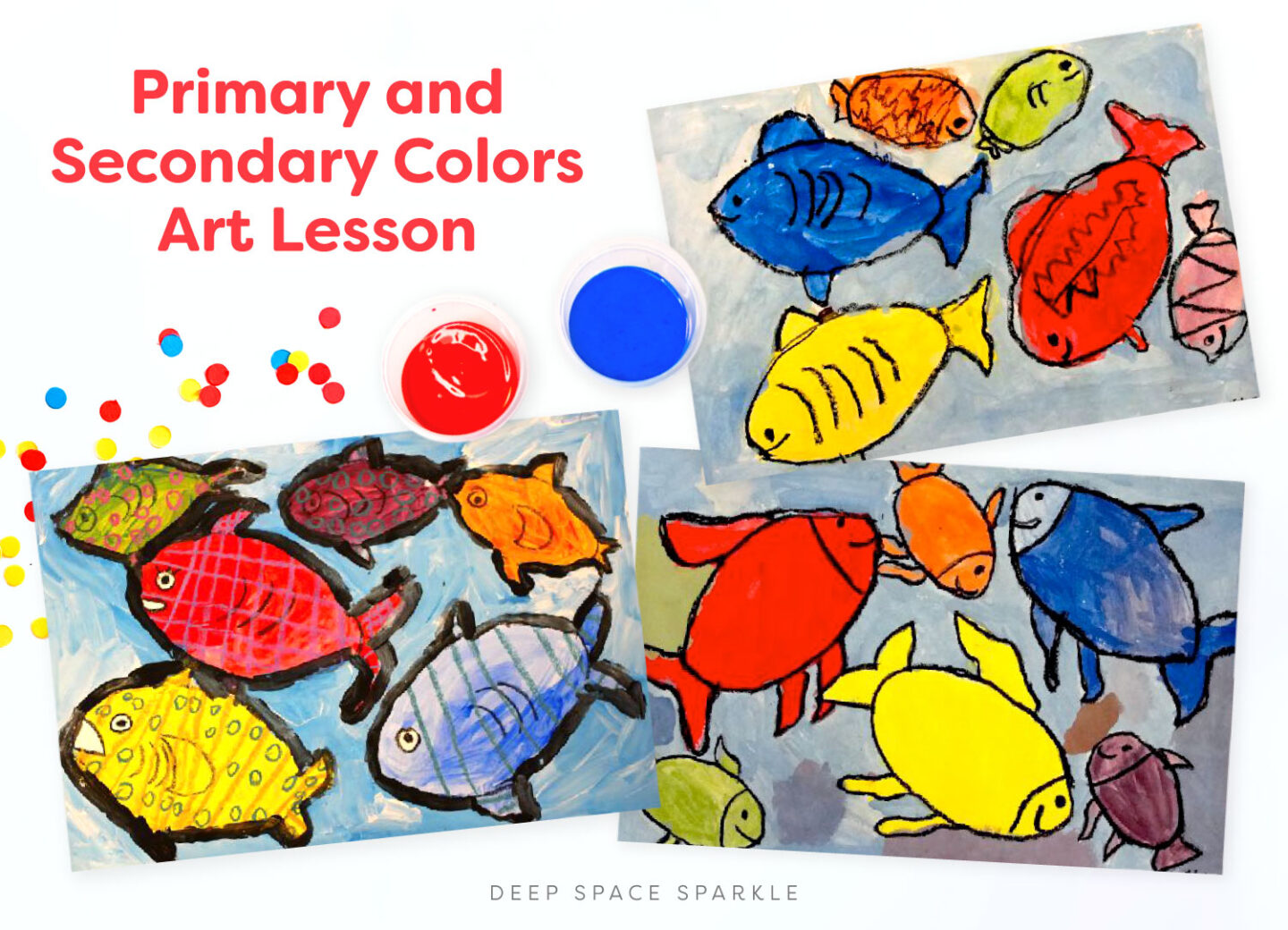 Contour Cat – Explore warm and cool colors with this easy watercolor and pattern project.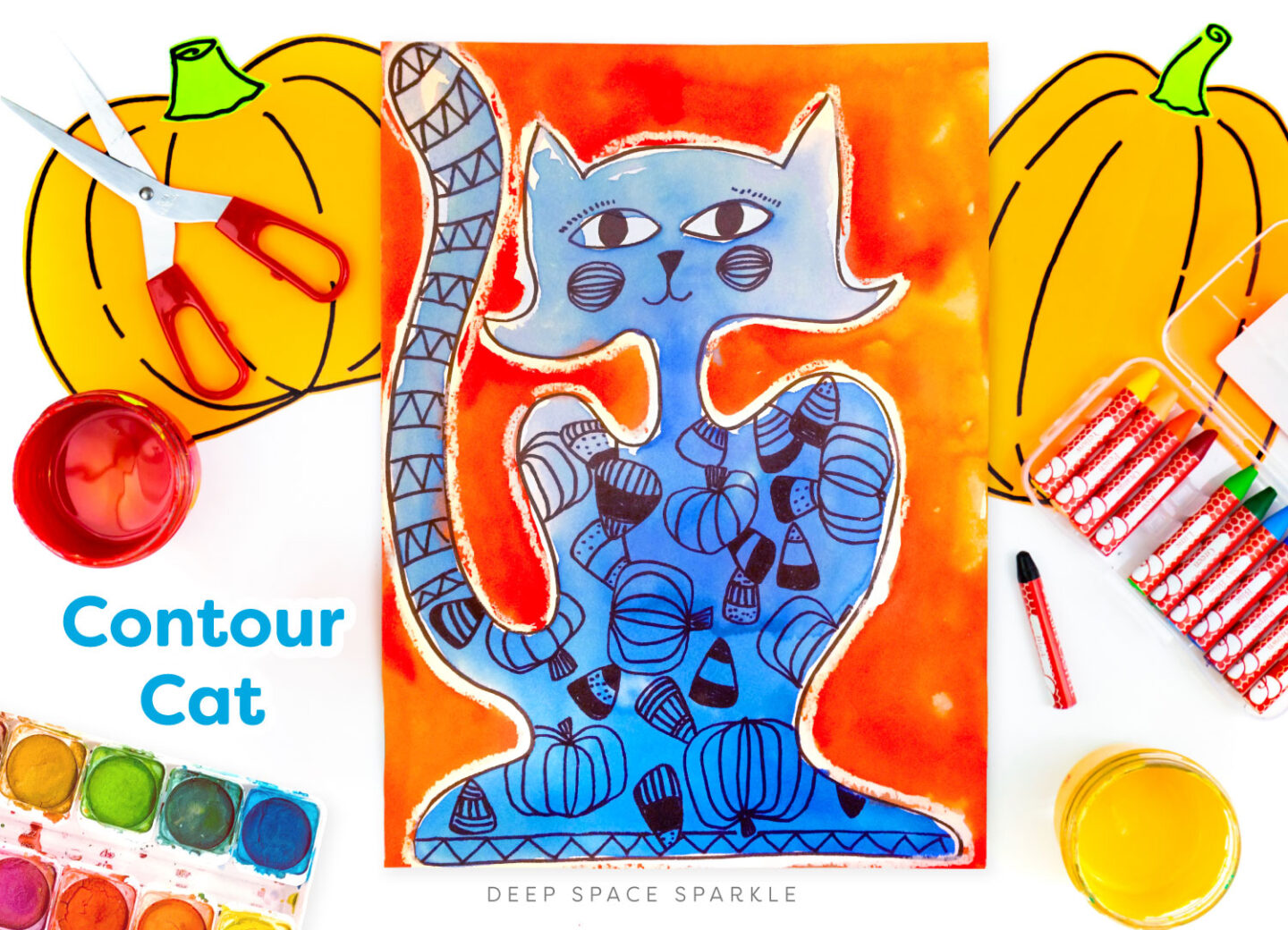 Fourth – Sixth Grade
The Sketchbook Project – Learn to create tints and shades with this simple art activity that teaches children how to create their own tints and shades.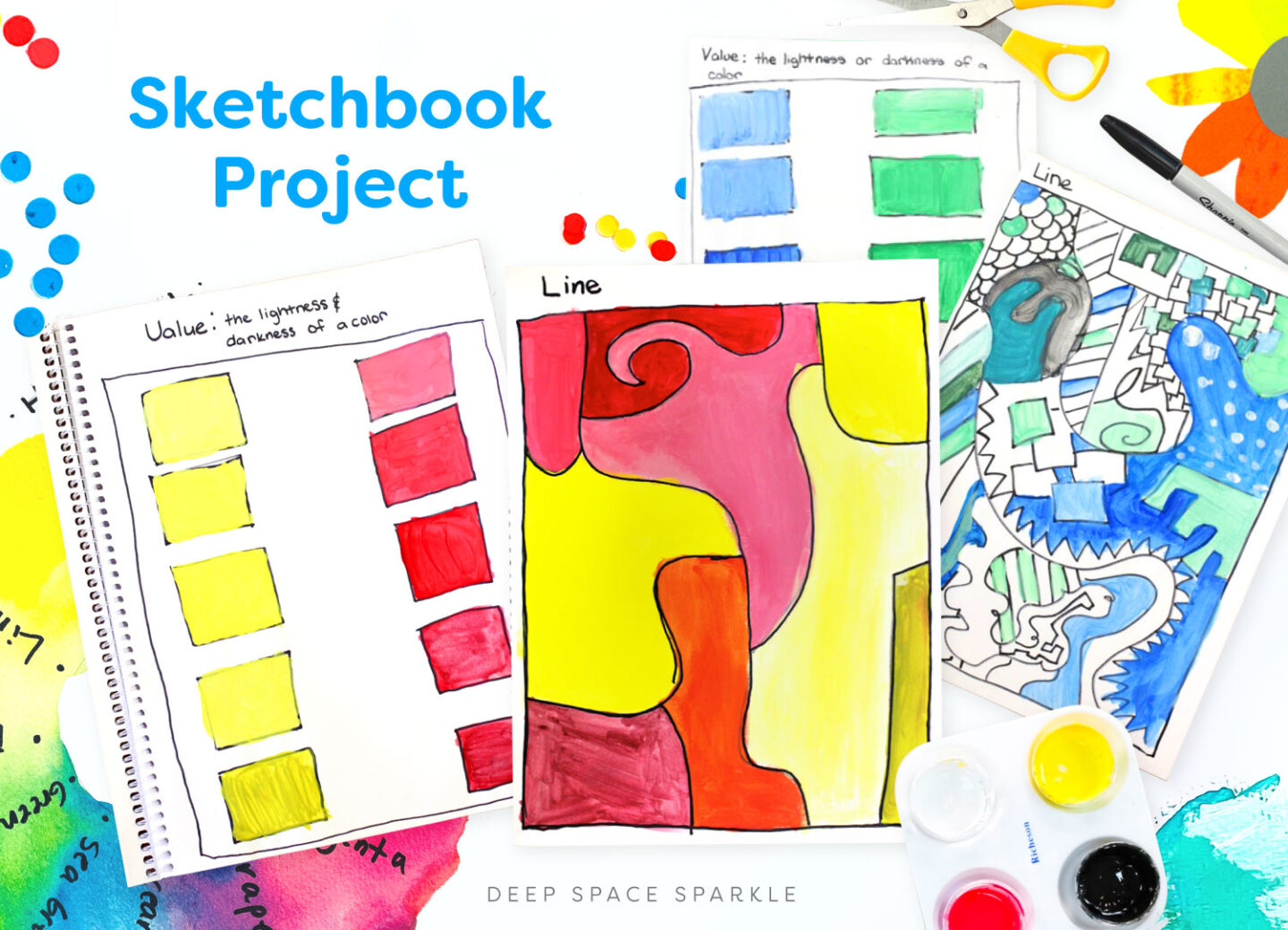 Teaching Color Theory – A fun acitvity that encourages children to consider a "recipe" for creating their own colors.