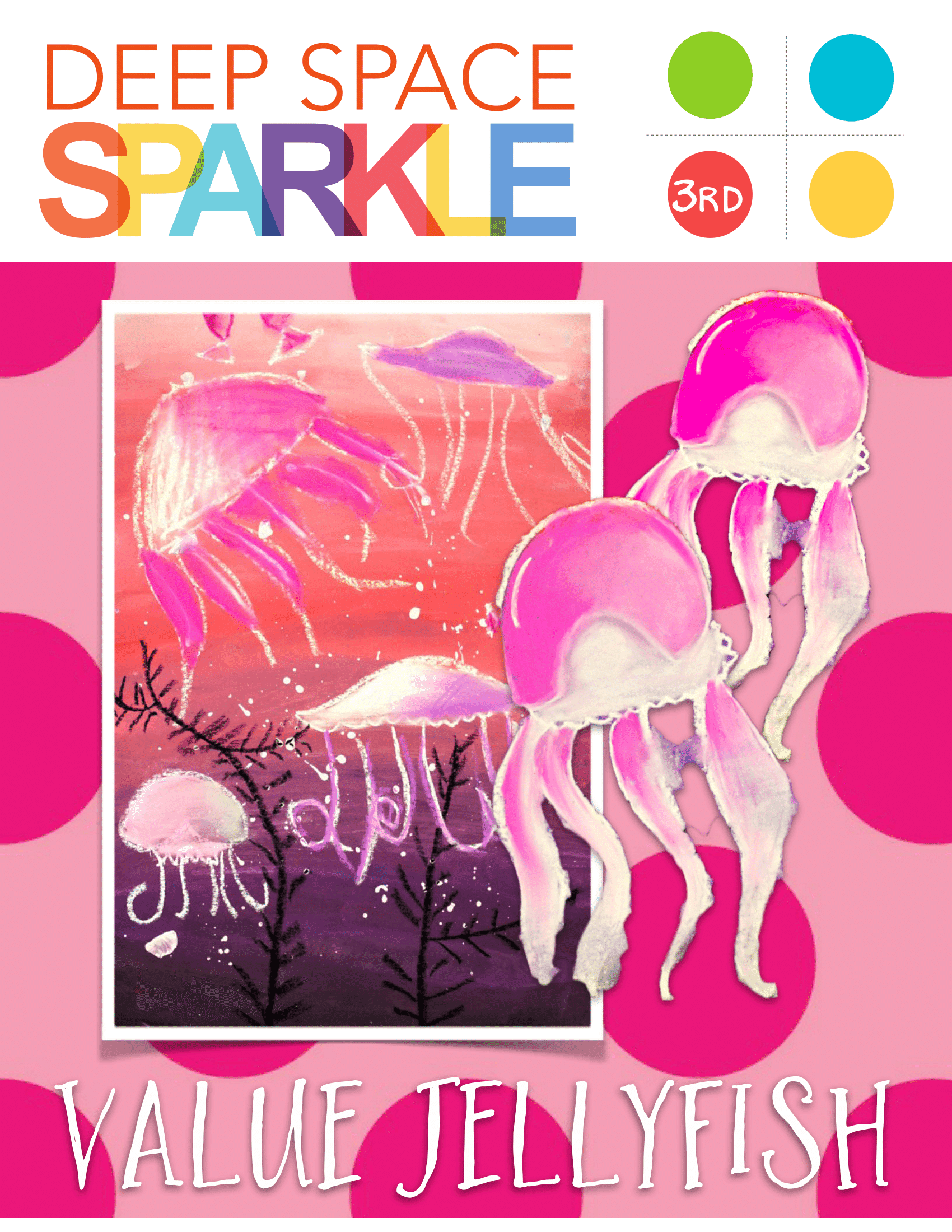 One of the prettiest projects my third graders created this year happened during the very last days of school.
I came across a jellyfish painting on my Watercolor Pinterest Board and it was love at first sight. My third graders LOVED this project. And I did too. I had all the supplies on hand  and stretched this relatively quick lesson into a 2-session project.
All you need is some tempera paint, chalk pastels, drawing paper and a few creative kids.
Time required: One @ 60-minute session or two @ 40-minute sessions
Read More