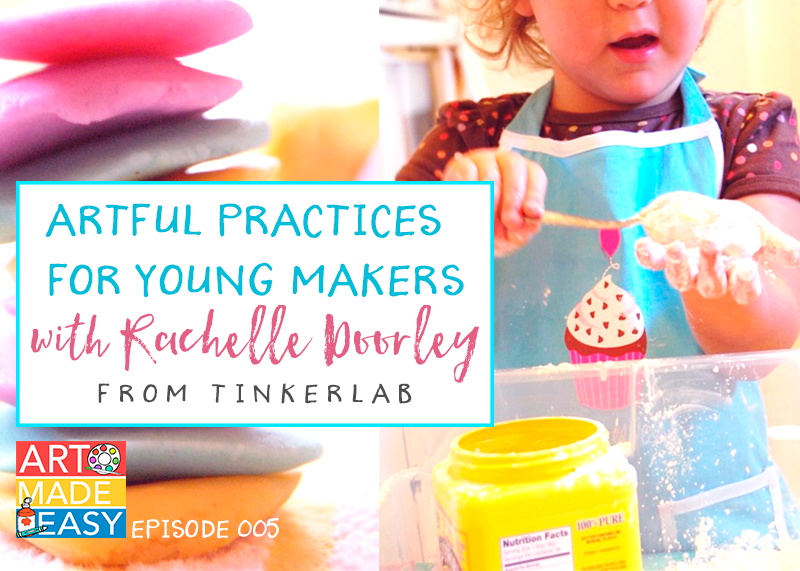 Today is episode 5 of Art made Easy. I promised you back in November that if I decided to host a podcast, I would commit to at least 6-months. The learning curve has been steep and the investment of time is immense, but I love having conversations with creative folks in our industry. I'm learning how a podcast works ( as many of you are!) so please bear with me as I learn how to interview, talk into a mic and carry a conversation for 45-minutes. That's the fun part; moving past comfort zones and learning new things.
Today I talk with Rachelle Doorley of the blog Tinkerlab and the author of the book, Tinkerlab: A Hands-On Guide For Little Inventors. Rachelle is a former costume designer turned art educator turned blogger and author. She shares a vast amount of information about creating art with younger children in both her blog, book and now this show.
This episode is perfect for anyone who is creating art in a home environment especially with preschool children and for those who are interested in how to cultivate creative growth.


IN THIS EPISODE YOU'LL LEARN
-How Rachelle's childhood influenced her career path
– How to develop and honor a child's creative development
– Questions to ask before the start of an art activity or play experiment
– How to set up a self-serve art & activity station
– Basic art supplies for little makers
– Ten Tinkerlab Habits of Mind (you can download the PDF below)
– How technology plays with creativity
– How to embrace mess and workarounds
– The concept of failing forward
– What Art Education means to Rachelle
– Reggio Approach to student learning
LISTEN TO THE SHOW
SHOW NOTES
Tinkerlab: A Hands-On Guide for Little Inventors
How to make Goop (Oobleck)
Beautiful Oops!
Mouse Paint
Don't Move the Muffin Tins: A Hands-Off Guide to Art for the Young Child
---
DOWNLOAD TINKERLAB'S TEN HABITS OF MIND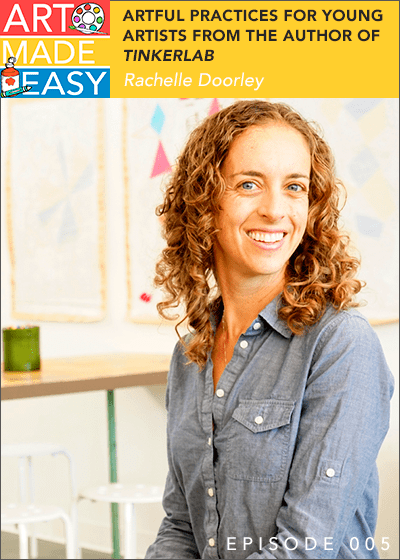 If this show inspired you, please subscribe to Art Made Easy in iTunes and leave an honest review. This helps the podcast get recognized by more creative people like yourself.
THANK YOU FOR LISTENING!