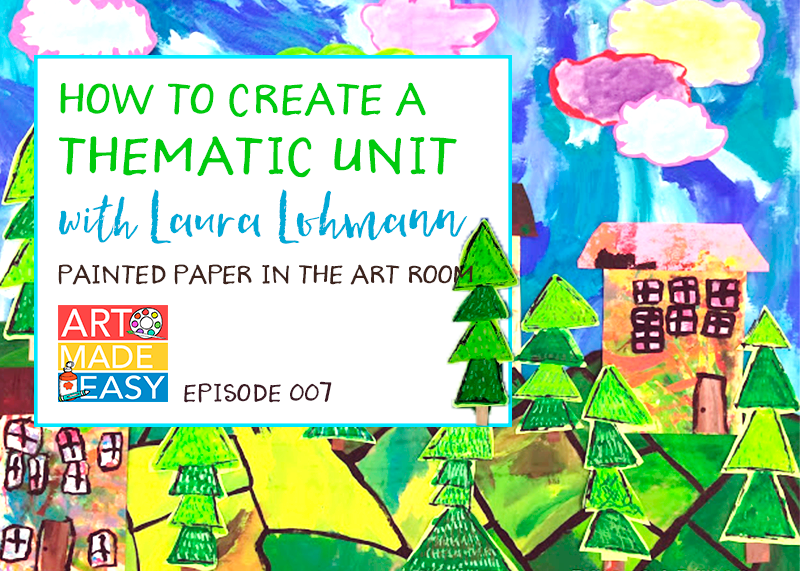 Have you ever wondered how art teachers come up with so many fabulous lessons? Today I talk to Laura Lohmann from the blog, Painted Paper, on her strategy for designing & implementing her amazing school-wide thematic units.
She walks you through the steps she uses to select a year long art theme, strategies that go into designing the curriculum and how she creates the projects with her students.
You can download a free worksheet that will help you design the art curriculum of your dreams!
This episode is for anyone who wants to learn how design a thematic art unit from the early research stages to implementation in the art room.
---
LISTEN TO THE SHOW


---
IN THIS EPISODE YOU'LL LEARN:
– How Laura sets up her art room for multi-class mural making
– How many students Laura teaches and what her schedule looks like
– Laura secret to high engagement in the art room
– The brand of paint Laura swears by
– How to make painting work in your classroom and the secret that will make the process effortless
– How Laura structures her art class
– How Laura plans her curriculum and when she starts (this might surprise you!)
– Tips for teaching art from a cart
– Tying in the elements of art and state standards
– Literacy connections
– Clean-up strategies
---
SHOW NOTES
A few Mexican Inspired Projects
A few Art Projects inspired by India
---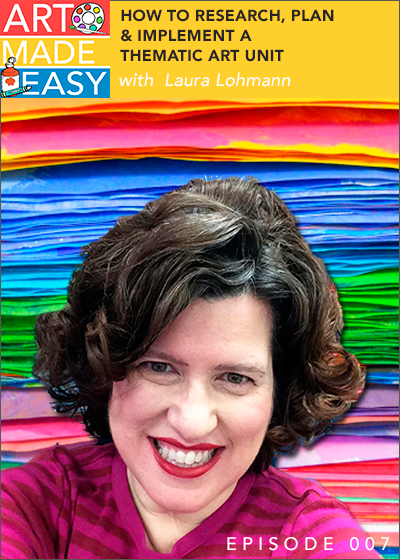 If this show inspired you, please subscribe to Art Made Easy in iTunes and leave a rating or review. This helps the podcast get recognized by more creative people like yourself. Thank you so much!
You can find Laura through Instagram @paintedpaperintheartroom, through her blog Painted Paper and her amazing store on Teachers pay Teacher
---