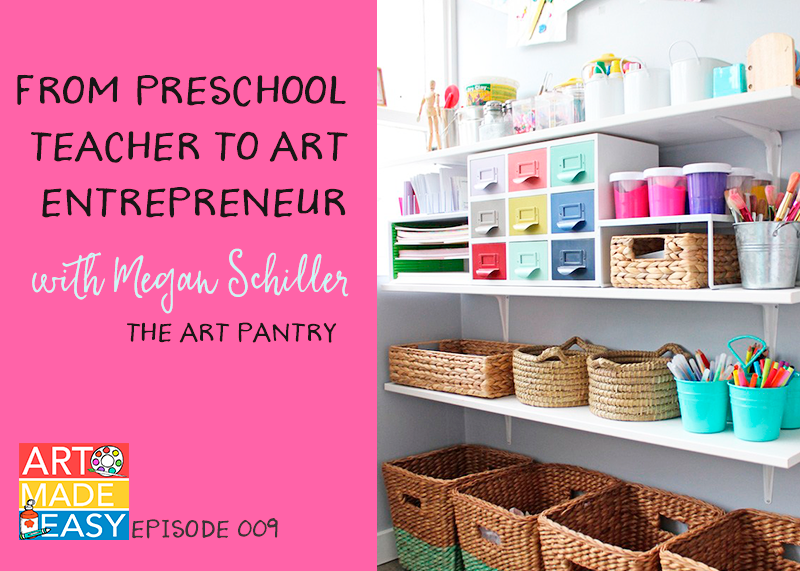 Megan Schiller is the founder of The Art Pantry, a design studio specializing in children's creative play spaces. She is a former Reggio-inspired preschool teacher and art educator and her mission is to encourage creative independence and learning through inspired spaces. Megan works one-on-one with people in Northern California looking to set up creative play spaces in their homes or schools She has launched a series of DIY guides that are available through her site.
In today's episode, Megan talks about her evolution from a preschool art teacher to offering art classes in her home to a designer of creative spaces. This show is for anyone who wants to learn how to set-up creative spaces for children and learn the pros and cons of a creative blogging career.
---
IN THIS EPISODE YOU'LL LEARN:
– What is the Reggio Emilia approach to art
– How Megan used her passion for art to start a business and introduce a new concept to her neighborhood
– The online program that both Megan and Patty used to successfully develop their businesses
– How Megan takes everything that she learned as a preschool teacher and art teacher, and merges it with interior design
– Why it's important to have art supplies accessible and in the view of young children
– How Megan sets up art with an invitation to create focus and how this can be incorporated into a classroom setting
– Clean-up hacks you can use
– Why you don't need to blog everyday
– Megan's advice on starting a small business that can save you time and money
---
LISTEN TO THE SHOW


---
DOWNLOAD MEGAN'S FREE GUIDE:
SHOW NOTES
The Art Pantry website
Rachelle Doorley's #Creativetable Instagram challenge
How to Clean up Messy Art Post on The Art Pantry or watch this video
Marie Forleo (B-School)
Smart Passive Income podcast with Pat Flynn
Jess Lively Podcast
The Good Life Podcast
Family Adventure Podcast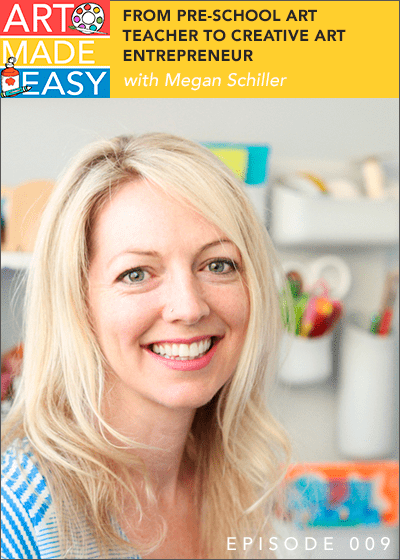 You can connect with Megan through her blog, The Art Pantry and on Instagram and Facebook.