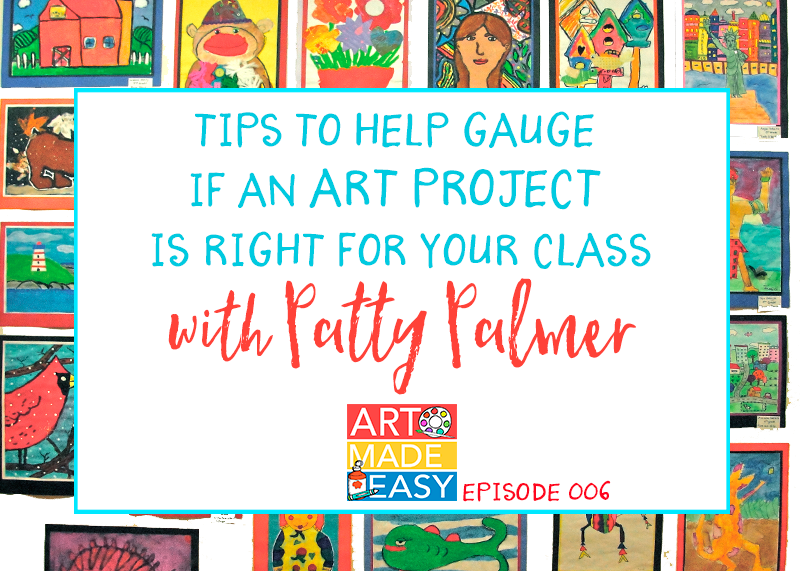 How do I gauge if a lesson is too easy or too complicated for an age group?
I get asked that a lot. And Heaven's knows, I've tried to answer that question myself on more than one occasion. But here's the thing: judging whether a lesson will work with your little charges gets easier and easier. Still, I resort to a framework that I established by about my fifth year of teaching.
These are my very general guidelines as to what kids in a K-6 art room are comfortable learning while at the same time challenged enough to promote artistic growth. And that's what this episode is about. How to determine whether or not your class will be up to the challenge of a particular art project.
This episode is perfect for everyone who wonders whether that art project you're eyeing on Pinterest will suit your class.
---
LISTEN TO THE SHOW


---
SHOW NOTES
KINDER
Kandinsky Paper Cutting Lesson
Crayola Air Dry Clay
FIRST
Fancy Fish Collage Art Project
What are Liquid Watercolor Paints
Eric Carle-Inspired Butterflies
SECOND
THIRD
Tropical Fish Watercolor Art Project
FOURTH
FIFTH
SIXTH
Faber-Castell Watercolor Pencils
DOWNLOAD MY CHECKLIST OF GRADE LEVEL ART EXPECTATIONS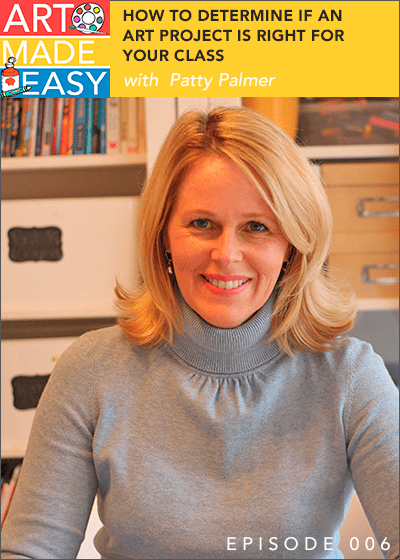 If this show inspired you, please subscribe to Art Made Easy in iTunes and leave an honest review. This helps the podcast get recognized by more creative people like yourself.