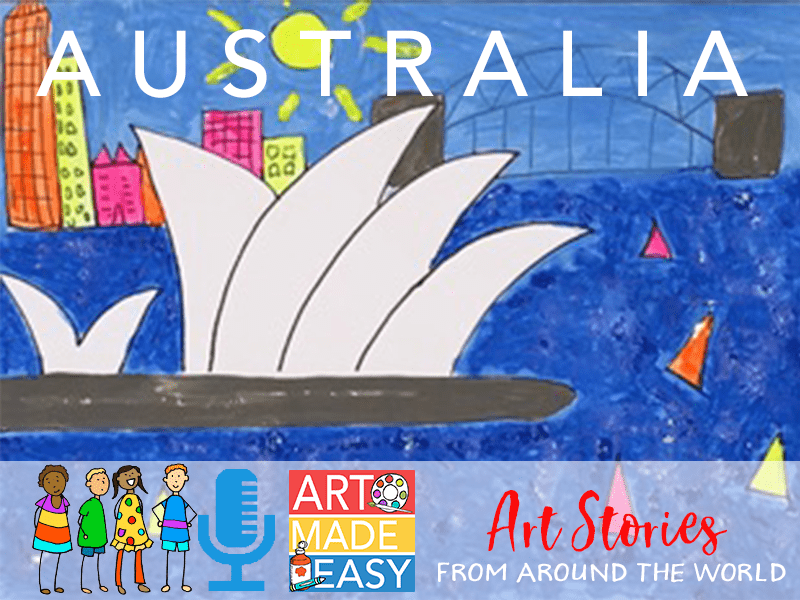 Former classroom teacher, Denise Lediaev, didn't know how much she loved teaching art until she became a full-time art teacher in Adelaide, Australia. Listen to how Denise transitioned to this role with grace and enthusiasm. She is humbled to have a supportive school, loads of resources and an assistant but it's her love of teaching art that truly makes her happy.
IN THIS EPISODE YOU'LL LEARN: 
How Denise transitioned from a classroom teacher to an art teacher (and how she filled some big shoes in the process)
How teaching art in Australia is similar to teaching in the United States
The biggest challenge Denise has faced teaching art and how she is working towards a solution
Denise's favorite types of art lessons and mediums she uses in the art room
The special considerations that teachers must be aware of before embarking on an Aboriginal project.
---
LISTEN TO THE SHOW


---
SYDNEY HARBOR LESSON PLAN
Inspired by Australian artist, Ken Done, children create a drawing of Sydney Harbour, including the famous Sydney Opera House and Sydney Bridge.
You can find this lesson inside the Sparklers Club, in the Art From Australia Bundle. The Sparklers' Club has thousands of fully standardized lesson plans to make curriculum planning effortless. Join the waitlist for the Sparklers Club!
---
SHOW NOTES: 
Tjanpi Desert Weavers Website & Facebook Page
Australian Artist Ken Done
Sharing Cultures (How to)
The Desert Weavers that Denise loves!
Youtube video of Collecting Color. The book Denise uses as inspiration with her students.